How to Plan Tibet Tour
When visiting Tibet it is often hard to decide what to do and where to go. If you are totally open to anything that Tibet has to offer then we suggest contacting our customer service team so that we can help you find what suits your needs, dreams and desires. In addition to this, we also recommend considering a few aspects when beginning to design your travel itinerary in Tibet.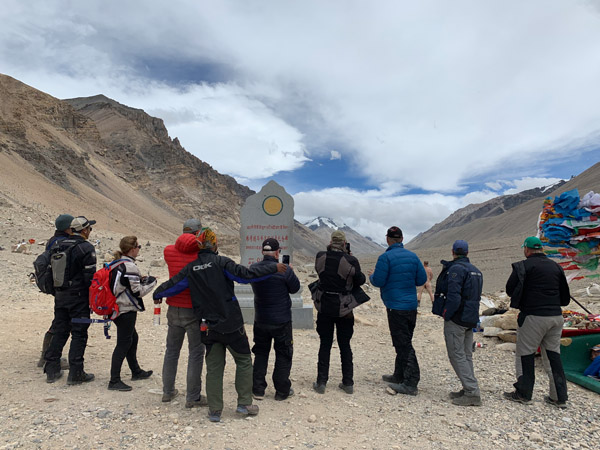 When is the best time to visit Tibet?
Tibet's geography is diverse, supporting many unique environments not seen anywhere else on the planet. Tibet's climate is severely dry with little humidity and strong winds which often whip through barren landscapes. During the summer months, it is considerably hot while in the winter, it is quite the opposite. While it is always a travellers' own choice of when to visit Tibet, the most popular months are between April and November.
April to June is the annual starting season for Tibetan tourism and during these months, the weather is mild. There is substantial road access and you will be greeted by blue skies every day of your vacation. The famous Himalayan mountain range is also highly visible, making this an ideal time to explore its' high peaks. Mid-July to August is the rainy season but if you're most interested in discovering Tibetan culture, this is an incredible time to tour. This is because many popular rituals (Shoton Festival, Chokor Duchen) and cultural folk festivals (Harvest Festival, Horse Races) take place during these months. July and August are also exceptionally popular times to attend thanks to the newly green landscapes and budding native flowers.
From August to November, the weather is warm. The weather and clear skies make these months perfect for trekking. Some regional festivals also take place during this time. It is a great season to be a hiker in Tibet!
December to March are the harshest months in Tibet. This is particularly the case in the north. Icy winds freeze over the land and passes are often blocked with snow. Nevertheless, do not let this discourage you from travelling during this time. The light during this period has a very soft, and wonderful quality to it. In central Tibet, near the capital city Lhasa, the days are surprisingly warm. It is only at night when temperatures literally drop that you will be wanting to stay in a warm hotel. These are the months when most Tibetan nomads and villagers choose to make their religious pilgrimages to Lhasa and consequently holy places are always crowded with locals. For this reason, these winter months have increased in popularity.
Based on your interests, it is essential to select the right season which you would like to travel in Tibet. Many people prefer to spend most of their time trekking through the Himalayan Mountain Range so Spring or Fall are the seasons that work best for them. Other people want to see and take part in traditional festivals so the summer months are ideal for them. And still some, with a more adventurous spirit, enjoy braving the cold during the winter months.
Plan for how long, What to see in Tibet and what places to visit in Tibet?
The Tibetan plateau is as large as Western Europe and has just as many incredible sites to see as well. One may wish to travel the whole plateau in a single trip but unfortunately, this is just not possible. Therefore, it's a good idea to have a plan of where to visit and what to see. Tibet itself is conveniently divided into seven geographical regions: Lhasa (the capital city), Central Tibet (Kyichu Valley), Southern Tibet, Western Tibet (the lower and upper reaches of the Brahmaputra river and its lateral valleys), Northern Tibet (Jangthang Plateau); Far-Western Tibet (Ngari), Eastern Tibet (Kham); and Far-East Tibet (Amdo), but there are certain parts of Tibet that travellers are prohibited to visit.
Lhasa and around with Southern Tibet.
If you are looking for a mainly cultural experience, Lhasa, Central Tibet, Southern Tibet or Western Tibet may be the right areas for you. Visitors interested in trekking may find the mighty peaks of the Himalayas captivating but it would be unwise to not bring a guide to lead these activities.
In the Northern and Far-Western regions of Tibet, nomadic culture is prominent. There are also many other charming features in this landscape such as many stunning lakes and the mystical Mt. Kailash. You may even be able to explore ruins dating back to the Guge Kingdom and follow in the footsteps of local pilgrims. To explore Northern Tibet, it is recommended that you take at least 15 days to fully immerse yourself in the beauty and mystery of this region.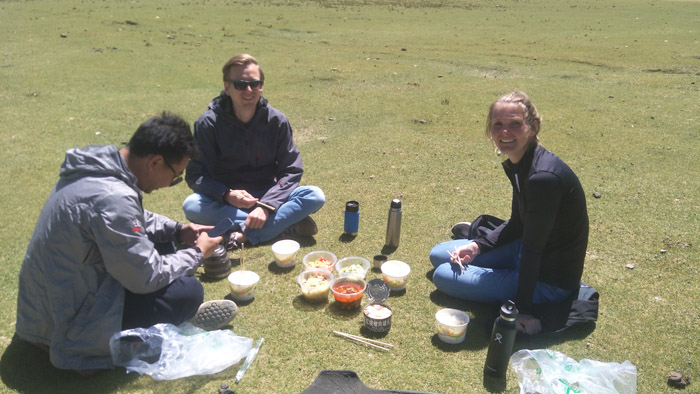 The Eastern and Far-Eastern regions of Tibet are overflowing with local culture and tradition. As there are many unique and unusual monasteries are scattered within this large region, it is recommended that you take at least 15 days to truly immerse yourself in this grand adventure.
It goes without saying that the choice of times to visit and places to tour can make any trip either a fulfilling one or a miserable one. Everyone has different interests so it is important to travel according to personal tastes. At Explore Tibet, it is our job to design a trip that satisfy your personal needs. So please, send us an email letting us know when you would like to go and what you would like to see or experience. We love listening to what our clients have to say and making your travel in Tibet as enriching as possible.

Reliable Tibet Travel Information:
Explore Tibet is registered and based in Lhasa of Tibet, all the Tibet travel information as well as Tibet travel permit information that provides by our professional local Tibet travel team based on official news of Tibet tourism bureau in Lhasa.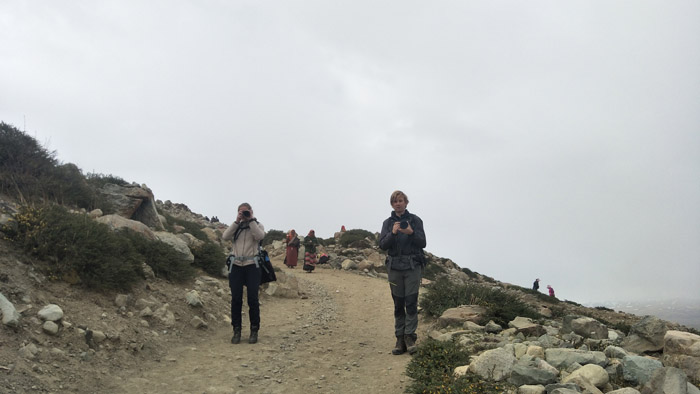 Contacting Home from Tibet:
As much as you may want to get away from modern hassles like computers and purely enjoy your travel in Tibet, finding ways to stay in touch with family and friends back home is essential. Most cities like Lhasa and Shigatse have internet cafes where you can send and receive emails before leaving for remote areas. You can make phone calls from public telephones (VOI) that cost as little as 10-cents per minute. If you need to be able to receive more frequent phone calls, purchasing a local SIM card for your unlocked phone (or you can buy a basic phone for ~ 500 RMB) would be the best option. Surprisingly, cell phones have decent reception in most major towns and even in some surrounding villages of Lhasa. Chinese cell phone companies (mainly China Telecom and China Mobile). Alternately, you can send family members the phone number of your tour guide and from there you can receive phone calls. We must also remind callers of the information censorship practices of China so do try to be a little careful about what you say or send.
Getting Into Tibet
Find the top cities to fly into Tibet

Up to Date Tibet train info

Interactive Tibet transportation info
Contact Us
+86-13398000993(Lhasa)
sales@exploretibet.com
exploretibettour
Find a Trip Choose one or more fields