How to plan a trip to Tibet?
Tibet is the dream destination for most travelers out there, and plans a trip to Tibet is the most decisive destination. You might have heard how difficult it is to travel to Tibet and how expensive it is. Here I will give you all the necessary guides and tips to plan a trip to Tibet practically.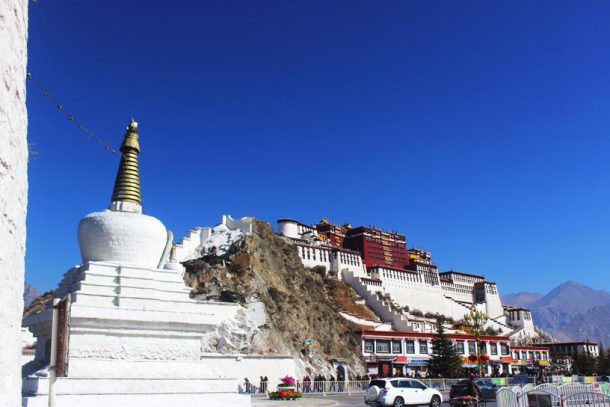 Where is Tibet?
We have to clear out this question first. So, Tibet has a huge geographical area according to the cultural area of Tibet. It includes part of Qinghai, Sichuan, Gansu, and Yunnan provinces. The main area of Tibet is the Tibetan Autonomous Region, which is located south-west of China. It is one of the largest Autonomous Regions in China. At some point, it was one of the most restrictive places in China to travel for foreigners. But this is not the case as it is easy to travel, and travelers have to follow some regulations.
Now which parts of Tibet are you willing to travel to. This is a fundamental question because it will give you an idea of what documents and permits need to travel around the Tibetan area. The Chinese Visa is enough to travel around the rest of the Tibetan area except Tibet Autonomous Region. So, we will discuss more on the Tibet Autonomous Region.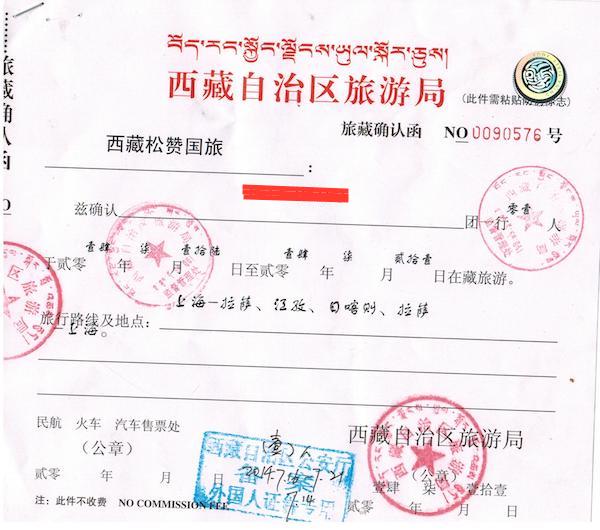 Guidelines for the travel permits
If you decided to travel to the Tibet Autonomous Region, then you must follow these regulations. First, you need a China visa, and then you have to book a tour with government recognized travel agency. Otherwise, you are not allowed to travel to Tibet. Independent travelers are not prohibited.
Many local travel companies like Explore Tibet Travel Company in Tibet, which you can book a tour according to your own budget. Again, you will doubt what kind of tour I should book. So mainly every company offers two main tour packages that are group tour and private tour.
The Tibet group tour is where the travel agency will form a group with random people according to their itinerary choice. They will provide a local tour guide and an experienced driver. All the accommodations, paper works, and other necessary needs will arrange for you. You will have few permits when you travel to Tibet, such as Tibet Travel Permit; without this, are you not allowed to travel there. The travel agency will arrange it for you.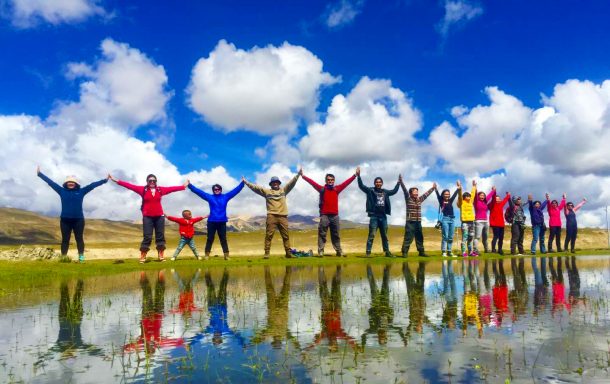 The tour package for a trip to Tibet
Now there are some pros and cons for the tour package. We'll discuss the pros of booking a Tibet group tour. It's much cheaper than the private tour. You will meet different people from different backgrounds in your group. That's an amazing travel experience. The main cons for a booking group tour are you have to be in a group and follow the itinerary of your tour. It is not flexible but mostly depends on your group members.
A private tour is quite expensive compare to a group tour, but you'll have a more flexible tour depending on your needs. For example, if you are a blogger or photographer, you will need time to take photos or videos, and you have to ask your guide to stop the car and wait while taking the photos. But group tour, you will not have that freedom because you have to follow the group's general itinerary.
Choose the right Tibet tour itinerary
It isn't evident to choose the right Tibet tour itinerary. When browsing the Tibet travel websites, you will see many different tour itineraries and no idea which one to choose. But I'll give you some tips for choosing the right Tibet tour itinerary for the trip.
First, as you already decided for the duration of your stay in Tibet, according to that, you will see many tours for that particular duration. Next, what do you want to do? Where do you want to visit? Since there are many beautiful places to visit in Tibet. I would suggest making a list of them, and if you are lucky enough, you might find all your listed places in your tour itinerary. But that's the least chance. You might have to adjust here and there, but it's worthwhile.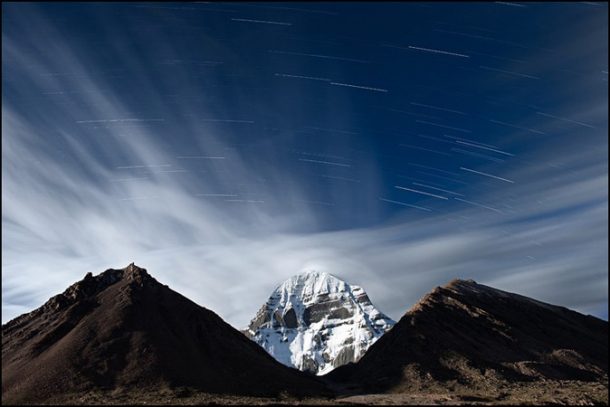 There is no problem with private tours because you can ask them to change within a tour itinerary. But for group tours, it's not possible to change the itinerary because it is a pre-planned tour itinerary for a random group of travelers. So, there are many complications in changing the itinerary.
Before you book a tour
This is the question that comes to your mind "Which Tibet travel agency is the best for you?" Here I will give you some recommendations that will help you to choose the right Tibet travel agency. In fact, there are so many travel agencies in and around Tibet. Obviously, you will get confused, but the first recommendation, to contact the local Tibetan travel agency because they know the best of Tibet for the foreigners. You could enjoy the authentic Tibetan culture experience during your stay.
I totally recommend not to book a tour with them because once you book a tour with them, there are so many third-party travel agencies. They'll pass it to another travel agency and gets their commission. That's it. You will have no idea how the other travel agency might handle your tour. If you get lucky enough, it will find; otherwise, it's wasted. So be careful about choosing the right local travel agency.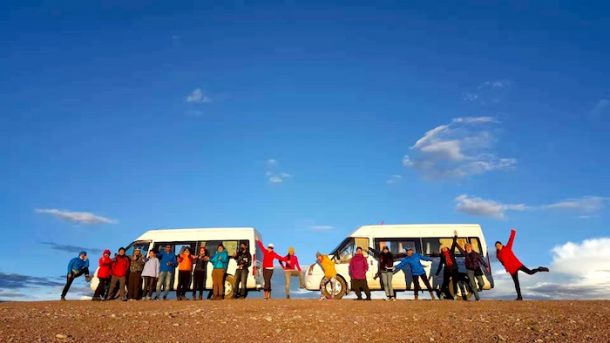 Note, the tour price doesn't really vary; it is mostly similar to every travel agency. The most important thing you need is the travel agency that provides the best service for their customers. Everyone says we are the best travel agencies in Tibet. But you better research it and check reviews on Trip Advisor or their website. If you got a good travel agency, then your trip to Tibet will be amazing. It's all depends on the right travel agency that you choose. So, could you spend some time on it?
Once you choose the right travel agency, you should ask for the local tour guide because Tibet is the land of mystery and there are many things to explore. So, you'll need a person who can explain every detail stuff of their culture, tradition, and history.
It would help if you decided on the duration of your trip to Tibet. It is essential because travel permits take around 15- 20 days to get it. So, the travel agency needs time for processing those permits depending on your itinerary, and some destinations need more than three permits. A last-minute booking is not possible. The best way is to plan everything that you need for the tour. Then everything will follow along, and keep in touch with your travel agency to update everything.