Travel to Tibet Alone – Is Independent Travel Possible in Tibet
There are so many questions that travelers asked such as Is Tibet safe places to travel? Can foreign tourist visit Tibet? Is travel to Tibet alone possible? or Is Tibet good place to visits? and How to travel to Tibet? Here are all the answers you need.
Tibet is a land that has one of the most beautiful natural landscapes on the planet, from the awesome mountains of the Himalayas. To stretch along the entire western and southern borders of the region and the beauty of the crystal clear lakes and the rolling plains and grasslands. That is filled with domestic and wild yaks, rare Tibetan antelopes, and a plethora of other wild animals.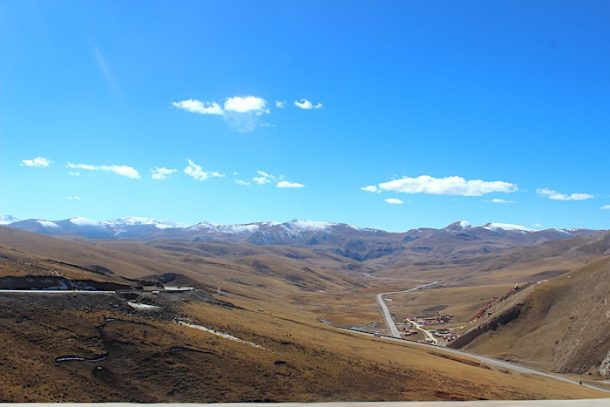 Lying on its high-altitude plateau, Tibet is one of the most popular tourist destinations in South Asia. It was once a haven for backpackers and independent travelers. Wandering through the region with just a backpack, stopping where you wanted and discovering the lost gems of Tibetan Buddhism and ancient lost civilizations. Tibet was once a favored place for that off-the-beaten-track adventure.
Is traveling to Tibet alone possible?
While traveling on your own is possible in Tibet, it is no longer possible to do it without a guide, a driver, and a private vehicle. Backpacking across the plateau has long since been prohibited in Tibet, and the tourist industry in Tibet is now strictly controlled to reduce the impact of tourism on the culture, environment, and ecology of the wild Tibetan plateau. All travelers to Tibet must now book themselves on a pre-arranged tour of the region, with a registered Tibet tour operator.
These strict controls on tourism mean that all tourists have to be on a tour. They have to have the Tibet Travel Permit, along with other permits, to be able to travel to the region. These permits are also restricted, and can only be obtained by a registered tour operator once you have booked your Tibet tour with them.
While this may seem like a lot of work to arrange and manage. It is actually quite easy. The tour operator does all of the work for you, from helping you to decide on where you want to go and when is best to travel for your requirements for handling your accommodation.
Your travel inside Tibet, most of your meals, all of the required permits for traveling in the region. And even your train or flight tickets to Lhasa from Kathmandu or China, if you want them to. You have to choose right Tibet travel itineraries for yourself rest will be taken care of.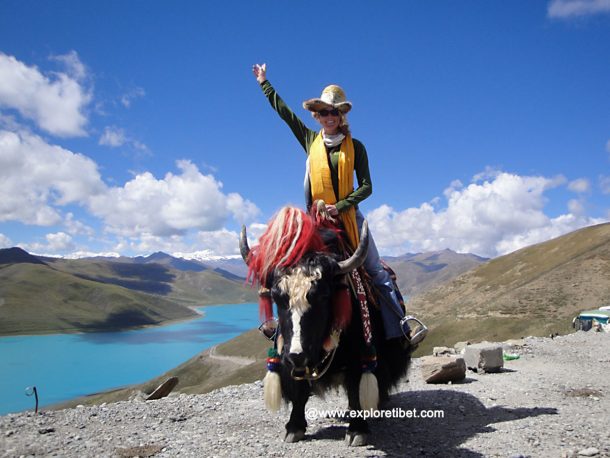 Really, the only thing you need to do for yourself, with regards to the entire holiday. It is to arrange your Chinese Entry Visa (for those entering through mainland China) and book your return flights to China from your home country.
The tour operator even makes the arrangements for the visa for those entering from Nepal, known as the Chinese Group Visa, and handles the application process on your behalf. Once your tour is booked, all you have to do is get there, and the rest is done for you.
Options for solo travelers in Tibet
Solo travel in Tibet is still possible, with the help of a tour operator. And if you prefer to travel alone, instead of with family or friends, then you have a couple of options for booking your tour of Tibet. For those that really want a solo tour, you can book a private tour, or for those that are traveling solo but on a budget, you can opt for the Small Group Tours.
Opt for a customized solo tour
The customized solo tours are one of the main options for solo travelers. It can be booked easily, allowing you to travel to the places you want to see, without being on an itinerary that has to cater to other travelers.
If a private tour is your best option, then you can discuss the options of where to go with one of our professional tour advisors. They will help you with deciding what you want to see while you are in Tibet. All of the advisors are Tibetans with a wealth of experience of tours in the region. As well as good knowledge of all the attractions and sights of the Tibetan plateau.
Private tours are the more expensive option for travelers to Tibet. But they allow you to customize your itinerary to travel to the places that you find most interesting. They will provide you with your own personal tour guide, driver, and private vehicle. So the tours can be more expensive, since you will be paying for the whole cost of the driver, guide, vehicle, and fuel.
These exclusive tours also give you a better experience of the plateau, its people, and the unique Tibetan culture. All guides are local Tibetans, who are very knowledgeable on the plateau, its history, and the Tibetan Buddhist culture. They will be able to explain everything to you in good English.
Group tours are limited in where they go, because of a pre-set itinerary, while a private tour can be customized to your exact requirements. What's more, you will not be traveling in a tour bus with other people, but in a comfortable vehicle with plenty of room to relax on the long drives between the different locations.
Join in on a Small Group Tour
Small Group Tours are ideal for those on a budget, or those that do not like to travel on their own. They are coming to the plateau as a solo traveler. Small Group Tours are less costly than private tours, as the cost of the driver, guide, and vehicle are all shared between each member of the party.
So reducing the overall cost of the tour by a rather substantial amount. Our Small Group Tours have all been designed to give you the best experience possible, from the choice of attractions on the itinerary.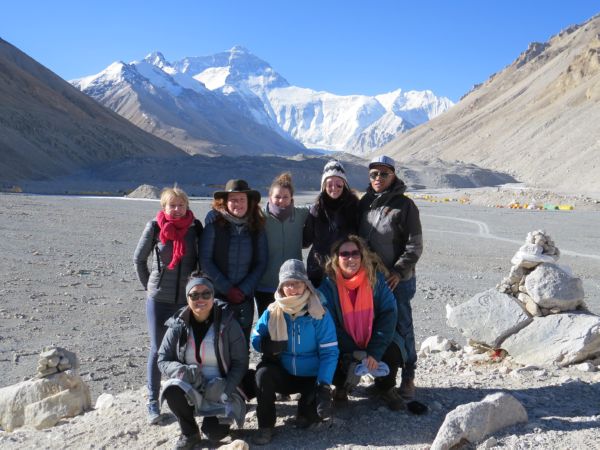 It is also easier to book the Small Group Tour than a private tour, as the itinerary is already set, and the destinations are pre-arranged for the entire tour. While you do not get an option to choose all your locations yourself, our wide range of tours can cater to almost any requirement that you may have, and you simply need to decide on which tour to take, and what date you want to leave. All Small Group Tours have pre-set departure dates, which cannot be adjusted, due to the other members of the party having the same dates as well.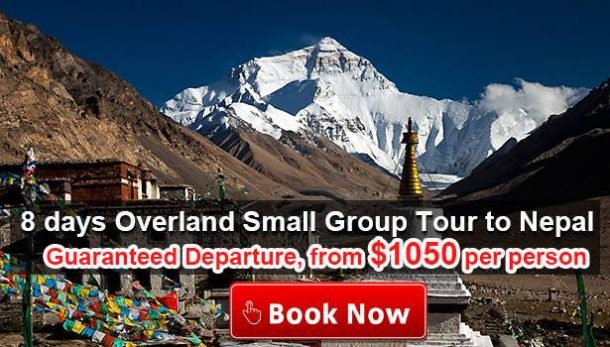 Our Small Group Tours are designed so that anyone can join, and for those who travel to Tibet alone, they are a great opportunity to meet other like-minded individuals that share roughly the same interests on where to go and what to see in Tibet. The Small Group Tours are also what they say – Small Groups.
Usually, the maximum number of people on our Small Group Tours is no more than 8-10 travelers, and can often be less than that. And with their guaranteed departure dates set and their price guarantee that your quoted price will not change, even if you are only traveling with one other person, there are few better ways to experience Tibet on a budget.