The Neighbors of Tibet and Borders to Enter Tibet
While Tibet is well known as the home of the Himalayas, there are also other countries in Asia that have parts of the Himalayan Mountain Ranges running through them. All of these countries border with Tibet Autonomous Region of China, although very few have access to enter Tibet through the borders.
Nepal is the only international border crossing point into Tibet, and for all nationalities, there only exist two options to get to Tibet; from mainland China or from Nepal. While Tibet has many other borders with neighboring countries, the Chinese government has only recognized Nepal as an official border crossing for foreign travelers. Locals, however, often have permission to travel across the various borders in order to do small amounts of local trade within the Tibet Autonomous Region.
Tibet Nepal Border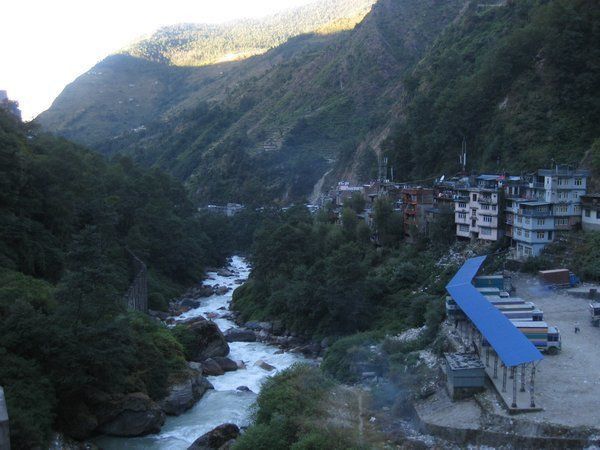 The border between Tibet and Nepal has been a major source of trade between Nepal and Tibet for centuries. It is now a major trade route for goods from China to Nepal. The border between Nepal and Tibet is 1,236 kilometers long and extends along the mighty Himalayan Mountain Range in a northwest-southeast direction. The border also passes directly across the summit of the highest mountain in the world, Mt. Everest.
Throughout history, trade has existed between Nepal and Tibet via the border crossings along this frontier. One of the most important goods that were traded with the Nepalese was salt taken from the Tibetan salt lakes. Despite a brief border dispute in 1960 between Nepal and China. Which was settled in an agreement in 1961, trade has always continued. And with the land, border reopened after the earthquake of 2015, trade has increased dramatically between China and Nepal.
In an agreement made in 2012, Nepal and China set to open new points of entry between Nepal and Tibet, making a total of six border crossings. The main border crossing point since 1968 was between Zhangmu and Kodari.  That was connected Kathmandu to Lhasa, along with the famous Friendship Highway and was open for travel by foreign tourists to Nepal. The next border crossing to open was at Gyirong port and Rasuwagadhi. It was designed to be for commerce only. However, after an earthquake in the mountains took out the Friendship Bridge crossing at Zhangmu and Kodari, and associated mudslides closed the Gyirong Port crossing. But no tourist crossing points were available for more than two years.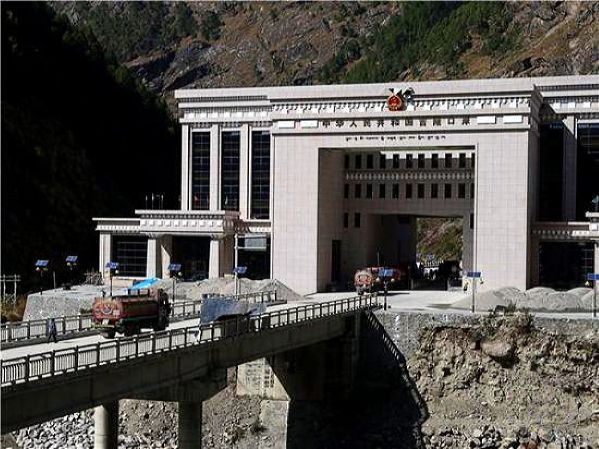 In August 2017, the border crossing at Gyirong Port was reopened after a long period of work and was named as the new border crossing point for tourism to Tibet. The crossing at Zhangmu. However, remains closed, with no statement from the Chinese government yet as to when, and indeed if, it will be opened again.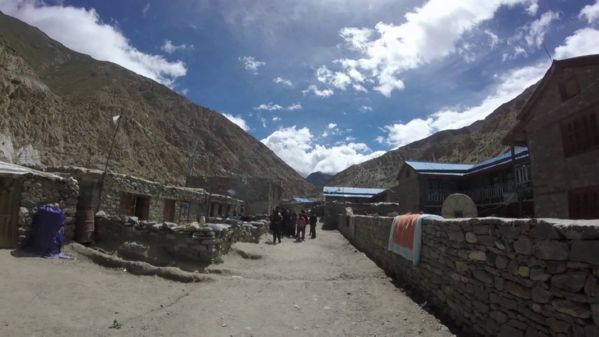 The border crossing at Burang-Hilsa, near the western tripoint of India-Nepal-Tibet has been used for local trade between Nepal and Tibet for many years. Though it is not easily accessible by road. However, plans are in the making to make it a multi-national border crossing for all three of the tripoint countries, with the ability to cross for international tourists.
Also, the border crossing at Kora La, between Tibet and Upper Mustang, was once a major salt trade route but was closed in the 1960s. It has not been reopened since, except for small local trade between villages during the semi-annual trade fairs.
Two other border crossing points are still planned, at Chentang–Kimathanka and at Ri'og–Olangchung Gola. However, these are intended to be strictly limited to local trade and trade between China and Nepal only, and will not be available for international tourism to Tibet.
Tibet India Border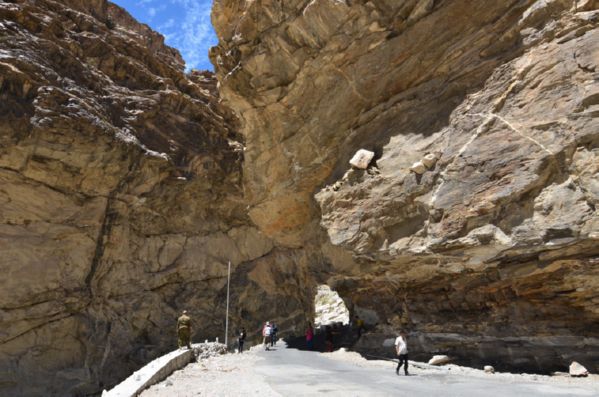 There are three main border crossing points between China and India, at Shipki La pass, located between Himachal Pradesh, India.   Lipulekh pass is located between Uttarakhand in India and Ngari Prefecture in Tibet. Nathu La pass, located between Sikkim, India and Shigatse prefecture. However, none of these border crossings are open to foreign travel.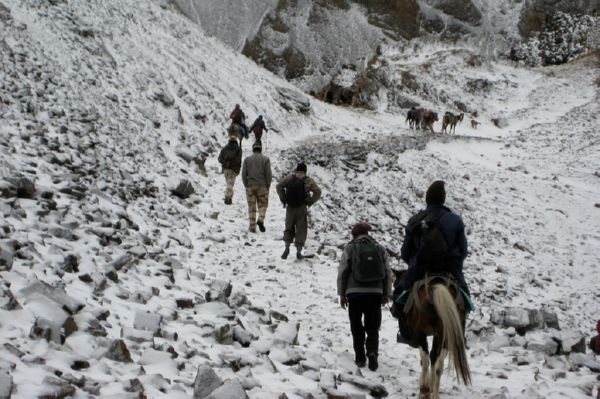 There are several other crossing points between India and Tibet, however, none of them are open to foreign tourists, and are only used by small local traders that hold special permits from the Chinese government to do small trading in certain specific areas.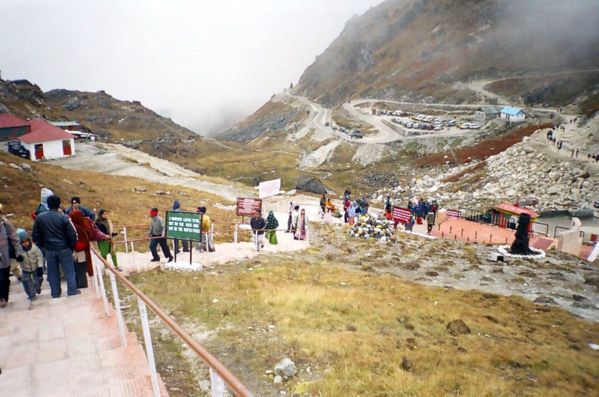 For Indians wanting to get to Tibet as tourists, the only routes are through Nepal or mainland China. The Lipulekh pass was reopened in 1992 for a short period and was sometimes used for Indian pilgrims on their pilgrimage journey to the holy Mt. Kailash in western Tibet. Recently, the Nathu La Pass has been opened for the transit of Indian pilgrims to travel to Mount Kailash for their Kailash Manasarovar Yatra instead of the Lipulekh Pass.
Tibet Bhutan Border
While there may not be any border crossing points between the two countries. But there is a border between China and Bhutan in the Tibet Autonomous Region. This sinuous 470-kilometer line separate Bhutan from southern Tibet and lies in the midst of the eastern Himalayas. However, for people wanting to travel from Tibet to Bhutan, the best route to take would be via Kathmandu in Nepal.
The border between Bhutan and Tibet has never been officially recognized and demarcated, and there have been centuries of disputes between Tibet and Bhutan on the line that the border should follow. The first Tibetan invasion occurred in around 1616 after the Shabdrung left Tibet for Bhutan following his opposition to the Tibetan Tsang rulers at the time. In 1644, in conjunction with Mongolian armies, another invasion was attempted due to the Gelugpa sect of Buddhism not wanting such a powerful enemy on its southern border. The attack failed, and the Tibetan and Mongolian armies were driven back.
In 1648 to 1649 another attempt to invade Bhutan was made, with attacks from both Tibetan and Mongolian troops at several points along the border. The armies managed to advance as far as Thimphu, Punakha, and Paro but were finally defeated. The final invasion took place in 1657, after the death of the Shabdrung, which also failed.
Currently, there is an agreement between China and Bhutan over the disputed border areas, and there have been peaceful relations ever since.
Tibet Myanmar Border
The border between Myanmar and Tibet is a relatively short one, of less than 100km, and sits on the eastern end of the Himalayas close to China's Yunnan Province. There is only one point at which one can pass between Tibet and Myanmar, which is the Diphu Pass, in the area of the tripoint between India, China, and Myanmar.
However, while the demarcation of the border has been settled between Myanmar and China as the Diphu Pass. But there is no border crossing point there. The pass is merely a goat track that joins the two countries and is not a recognized border crossing. Northern Myanmar, while having a small Tibetan population of a few villages that have been there for some centuries. It is still a fairly dangerous place to travel, and there are no roads that run anywhere near the border.
Tibet Kashmir Border
While there is a border between the disputed territory of Kashmir (which has been in dispute between India and Pakistan for decades), there is currently no open border crossing. Ladakh, in the Indian-held part of Kashmir, has a large population of Tibetan Buddhists that live close to the border in the region and is known as the "land of high passes" to the Tibetans.
Once part of the ancient Tibetan expansion, which included parts of India, Afghanistan, and Tajikistan, in the 8th century. It remained a part of the Tibetan Empire for more than 100 years. After the Tibetan Empire broke up, a Tibetan royal prince took control of the area now known as Ladakh, and founded the separate Ladakhi Dynasty, with a predominantly Tibetan population.
Following the inclusion of Ladakh into Kashmir in the 17th century. There existed a new border crossing point, which followed the Indus River back up towards its source in Tibet. However, this crossing has long since been lost, and no official crossing point now exists between Tibet and Kashmir.