Latest Notice Of Tibet Mt Everest Base Camp Restrictions
According to the <<Nature Reserve Regulation the People's Republic ofChina>>, on Dec 5th, the Tingri County Everest Nature ReserveManagement Department announced closure that the Everest Base Camp core protective areas beyond the Rongbuk monastery would be closed for any individual or organizations, the closure was missioned to protect the Mt Everest base camp ecological environment.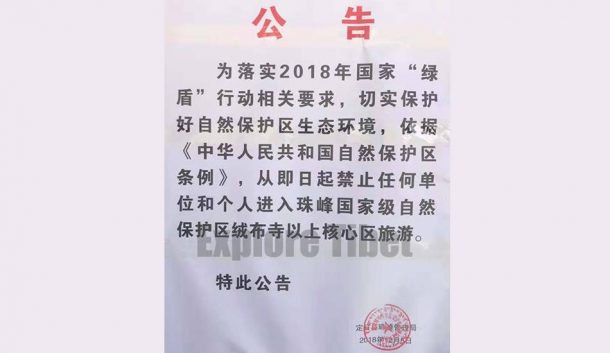 Is this really affect your visit to the Everest Base Camp and to see the best view of Mt Everest Peak?

Basically, it won't affect your visit and to seeing the Mt Everest Peak, because from the Rongbuk monastery, you still see the best view of the Mt Everest Peak and even some of the professional photographers highly suggested that Rongbuk monastery is the best spot to get great photos of the might peak, with stupas and portion of the monastery buildings will enrich your photo and color.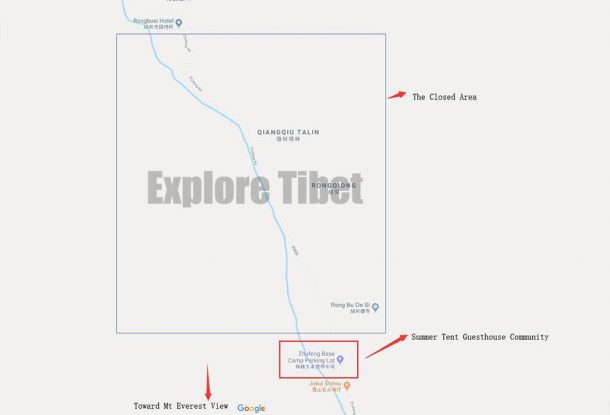 The temporarily closed area has no any special things to see as the summer tent guesthouses were already withdrawn since early Oct, so it is usual that all the tourists visiting after October are staying at the Rongbu monastery guesthouse andenjoying the view from there. The only thing that was different at the closedtent guesthouse spot was a milestone that inscribed the name and altitude ofthe Mt Everest.