Tibet Group Tours: Making That Dream Tibet Trip a Reality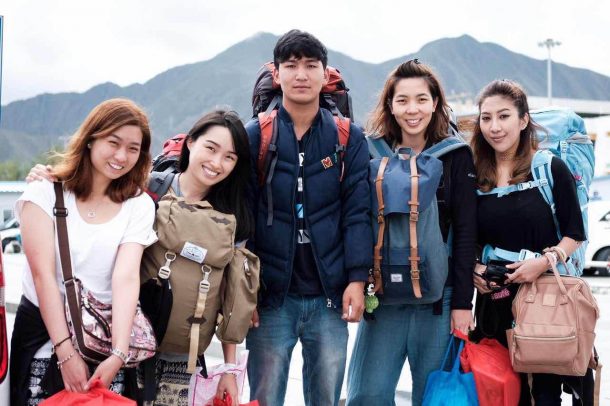 Have you been continually shelving that bucket-list trip to Tibet for "someday"?
It's understandable. With the cost of flights, hotels, and transportation in Tibet, it's easy to rack up a hefty price tag. Plus, researching destinations and finding travel companions takes time.
But have you ever thought about doing a group tour? Here are 6 ways group tours can help you check Tibet off your bucket list.
The price per person is fixed
Group tour prices are calculated with the assumption that all 10 spots (the maximum) will be filled and do not change even if those spots remain empty. Even if only two people join, they will still only be responsible for their portion of the total cost. If you're lucky, you could end up enjoying the benefits of a private tour at a fraction of the cost.
As the largest group tour operator in Tibet, Explore Tibet is the only company that offers this fixed pricing model.
Save more with promotions
Currently, we are running three different group tour promotions. Travelers can combine two of these to save an additional 10% off their total bill.
Early Bird Discount: Book at least 3 months in advance to enjoy a 5% discount
Group Booking Discount: If 3 or more friends sign up for the same tour, then everyone enjoys a 5% discount.
Invite Friends Discount: If you invite a friend or another traveler to join a tour, then you will get a 5% discount and he or she will receive a 3% discount.
Make the most of your time in Tibet
After more than 8 years of operating tours in Tibet and receiving feedback from over 2000 group tour travelers every year, we've refined our itineraries to be as efficient as possible. Every route we take and stop along the way has been carefully planned to give you the most rewarding and authentic experience possible on your trip to the Tibetan plateau.
We also offer extension tours that can be added to the end of your itinerary if you feel like you can't get enough of Tibet.
From April to September, there are 7 or 8 departure dates for every group tour, except for the 15 days Mt. Kailash Group tour. Departing every 3-4 days, you can choose the dates that best fit your schedule. Should you need to change your departure date, we can book you with another group with available spots.
We'll find traveling companions for you
As independent travel is not allowed in Tibet, you will need to find other travelers to join your group. But takes time and a lot of effort to be on the same page. Let us do the work for you!
Simply choose a tour according to your interest, pick a departure date and we'll use our database to match you with other like-minded travelers to complete your group.
Learn about Tibet from a native
All of our guides are Tibetan and have over 3 years of experience leading small groups all over the Tibetan plateau. Fluent in English, Chinese, and of course Tibetan, many of our guides have studied in Buddhist academies and are well versed in the history and significance of the monasteries and natural sights you will see. Combine that with personal stories of Tibetan village life from and you'll see Tibet as we do.
So what are you waiting for? Dig out that old rucksack and let's go on an adventure you will never forget! For more information about each tour click here.