Tibet Trekking Adventures
Tibet, the largest and highest plateau on the earth, is surrounded by the most extensive jumble of mountains found on any continent. Stretching for almost 1600 miles (2500km) and forming its entire southern boundary is the Himalaya, and along its western extremity is the equally rugged Karakoram. Between these two ranges are all fourteen of the world's 8000-meter peaks, including Mount Everest. In Northern Tibet, the plateau is a high, arid expanse known as the Changthang, the "Northern Plains", while Eastern Tibet is bounded by a succession of mountains where three of Asia's largest rivers cut deep, parallel gorges on their journey from the plateau to the sea.
Despite the natural beauties and astonishing landscapes, crystal blue plateau lakes, and mystical Buddhist culture, the diverse topography, and high altitude climate made Tibet Trekking Tours as the ultimate challenging target for many adventurers or professional trekkers. Tibet is known as the heaven of adventurers on the earth too. So it is very important to get to know Tibet better and well prepared for your lifetime experience in Tibet, Explore Tibet is a leading Tibet trekking tours company that has decades of work experiences for arranging all types of Tibet trekking and adventures.
Our hand-picked Tibet trekking tours packages are specially made for those who are looking for a wilderness experience on the Tibetan plateau and get rid of the mass tourism, escape from the busy city life and explore the peaceful nomadic atmosphere. Best designed Mount Kailash trekking and Everest Base Camp trek tours based on your interest.
Why choose to trek in Tibet?
* Through trekking, you can catch the hidden highlights than a normal tour,
* Through trekking, you can build a tight connecting with a charming region;
* Through trekking, you can encounter a lot of Tibetans, and can enjoy the spontaneous encounters along the way;


The ideal time for trekking:

Generally, the ideal time for trekking tours in Tibet is from April to October. April to June and September to October are the most highly recommended months without much rain or snowfall. Throughout these times there is no rainfall that quits your walking scenic tour in Tibet and it's not too hot to stroll in the wildness of Tibet. These make it the Tibet trekking season.


What kinds of trekking tours can I choose?

For easy trekking route: Ganden to Samye trek or Tsurphu to Yangpachen trek is the best choice
For the picturesque hiking trail, Nyenchen Tanglha to Holy Lake-Namtso trek is highly recommended;
for the challenge hiking route, old Tingri to EBC and Mt.Kailsh trek should be considered.

Trekking Tips:

Bring your favorite snacks
Some guesthouses can provide instant noodles and fried rice (Tibetan food) for tourists. But only a simple tour. There is a little available canteen in the mountain. Sometimes, the food is not good. It is better to bring some favorite snacks for foreign tourists.

Bring sleeping bags.
For the local guest house, you need to share a room with other people, usually, one room for 4 ~ 6 people。A pair of strong, well-fitting boots is necessary.

Choose the Correct Footwear
Good quality and appropriate footwear for your trek and your walking training are essential. A pair of strong, well-fitting boots is necessary. When trying on boots, wear the same socks that you intend to use for your trek.
Use Walking Poles
Walking poles make a big difference to your trek. Lightweight and telescopic, they ease the load on knees and thighs on descents and give you 'two extra legs' on steep climbs.

Outdoor cooking gear
We will offer a tent, stove, cooking utensils and other necessary equipment for trekking and camping. Besides, we also can arrange a cook with your group if you require it.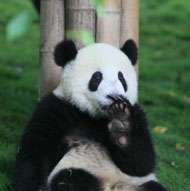 12 Days Mt. Gonka Trekking
Tour Cost: From 0 USD
Tour Outline: Highlights of this tour: 1. This is one of the most challenging and adventurous Tibet Trekking tour. 2. Mt. Gangkar is one of the holiest mountains in Tibet, and embarking a pilgrimage is a lifetime dream for many Tibetans. 3. Trekking route offers the best views of Mt. Gongkar from different angles and perspectives and then finally circuit complete at Yoloshi. 4. Offers great experience of Minyag Tibetan culture and intensive natural beauties in the shadow of Mt. Gangkar(7668m).
Tour Level:
Mt Gangkar is situated on the eastern edge of the Tibetan Plateau, Minyag Gangkar (literally means Minyak Snow White) with elevation of 24,790 ft or 7556 is Asias highest summit east of the Himalayas and the highest peak of the Minyak Rabga,
Click Here For Detailed Itinerary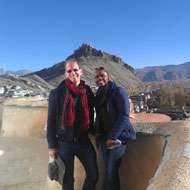 10 Days Nomadic Trekking Namtso-Tsurphu-Yangpachen
Tour Cost: From 0 USD
Tour Outline: Highlights of this tour: 1. Be impressed by the fantastic sunrise and sunset on glittering turquoise Namtso-lakes 2. Enjoy harsh but beautiful high plateau landscapes along the trekking from Tsurphu to Yangpachen; 3. Camping next to the nomad's villages and nunneries give you more chance to experience and learn their culture and daily lifestyle. 4. You can have a bath in the hot spring and get relief after a long days trekking
Tour Level:
Tsurphu to Yangpachen Trek is one of the best Tibet Trekking that will balance the cultural and nomadic experience by camping at next to the nomad and nice bath at Yangpachen hot spring which will relief your tiredness.
Click Here For Detailed Itinerary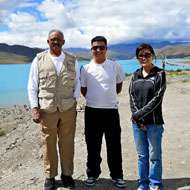 13 Days Holy Lhamo Lhatso Trekking
Tour Cost: From 0 USD
Tour Outline: Highlights of this tour: 1. Five days hiking over the nomadic pastures and photogenic villages 2. You can see the Lhamo Lhatso hidden its beauties in the remoteness. 3. You might can encounter so many pilgrims are also visiting. 4. You will pass by some historical monasteries and photogenic villages.
Tour Level:
Lhamo Lhatso lake trekking is the most unexplored trekking that hidden its beauties in the remoteness, but due to its prominent religious value in Tibetan Buddhism, hundreds of Tibetans make their pilgrimage to the Oracle lake Lhamo Lhatso every year,
Click Here For Detailed Itinerary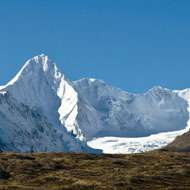 15 Days Mt.Lhakpa Ri Expedition
Tour Cost: From 0 USD
Tour Outline: Highlights of this tour: 1. It offers close up views of Everest peak and dramatic view of all peaks above 7,000m in the horizon. F 2. This trip follow the footstep of worldwide expedition team to the ABC ( 3. From the ridge of ABC it offers a glistening view of Mt. Everest and Mt. Lhakpa Ri with other numbers of peaks above 7,000m in the horizon.
Tour Level:
Mt Lhakpari is one of the most adjoined peak of Mt Everest North face in Tibet, the mountaineering tour to Mt Lhapari will take you up to 7,000m and if you want to experience something more than just normal tourist, then we will provide professional m
Click Here For Detailed Itinerary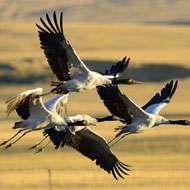 20 Days Kharta(Khangshung)Valley Trek-Hiking in Tibet Everest
Tour Cost: From 0 USD
Tour Outline: Highlights of this tour: 1. The valley has a gorgeous area filled with many wildflowers as well as forested slopes at the lower elevations. 2 You can experience the diverse landscapes ranging from snowcapped peaks to fertile valley, rocky mountain to alpine meadow and glacial lakes during the thrilling Khata trekking .3. You can see the five marvelous majestic peaks.Namely; Makalu (8463m), Lhotse (8516m), Mt. Everest (8844.43m), Mt.Cho Oyu (8201m) and Mt. Shishabama (8012m).
Tour Level:
The Kharta (Khangshung) Valley Trek is within the alpine terrain of Mighty Himalayan and one of the best Tibet Trekking in the Khata Village which is locating in the eastern side of Mount Everest.
Click Here For Detailed Itinerary
Contact Us
+86-13398000993(Lhasa)
sales@exploretibet.com
exploretibettour
Find a Trip Choose one or more fields