FAQs
With many years' experience of organizing Tibet tours, we have come across lots of questions that are frequently asked by most of the travelers on different travel forums. Here we have collected the most important questions, as well as precise and comprehensive answers, to ensure our customers get the right information without spending their precious time on sending emails for every single question. All the questions and answers have been well selected, according to their importance, and are updated from time to time. We are pretty sure that from these 66+ questions and answers on latest Tibet travel permit and Tibet travel information, you will find answers for all questions that come into your mind while planning your trip. If, however, you don't find the answer to your question, then please feel free to fill the 'Want a Quick Answer' form and we will reply you within one working day.
This easy nevigating FAQ section will answer all your questions of how to get the Tibet travel permit? how to apply Chinese visa? How to choose a Tibet tour? when is the best time for Tibet tour? and more information on Altitude sickness


The Chinese RenMingBi (RMB), also called Chinese Yuan (CNY) is the currency using in Tibet. You can't use other foreign currencies for shopping, but the Bank of China accepts credit cards and travelers checks in exchange for cash. You can also withdraw cash from ATM in Tibet and it is easy to find in bigger cities like Lhasa, Shigatse, Tsedang, Gyantse, Nyintri and so on.
Generally speaking, from April to October are the best time to visit Tibet, as in these months, we have a warmer and beautiful climate. Choosing the best season to travel to Tibet mainly depends on the tour you are interested in. If you are interested in Mt.Everest Tours, the best time to visit would be in May, June, September and early October. In these months, EBC is comparatively less windy and clear, blue sky allows you to view the mighty peak of Mt. Everest from the Everest Base Camp. If you are interested in Mt. Kailash and far Western part of Tibetan plateau, then May, June, July and September is the best time to travel. In these months it is warmer and you will have no rain during your Kailash trekking days; you will also have the opportunity to see local pilgrims doing the Kora (trek). If you are interested in experiencing Tibetan festivals, then August is the best time to travel, in which there are numbers of popular festivals both ritual and cultural celebrated in Tibet. and best time for Trekking in Tibet is from May to Sept. However, having a winter tour from November to February can be an unique experiences if you are interested to experience local activity and culture. by travel Tibet during the winter, you can avoid the tourist crowds and costs are comparatively much cheaper. Nevertheless, you can experience the mass of local pilgrims around the monasteries and temples, because winter is a best travel season for Tibetan pilgrims.
Tibet
's high altitude and clear atmosphere allow solar radiation to strike the earth with unusual intense radiation. It's very easy to get sunburnt here so bring sunscreen with a high SPF, a good quality pair of sunglasses and a wide-brimmed hat. Calamine lotion is great for a mild sunburn. Having a good moisturizer is also helpful as the dry air may cause your lips and the tissue in your nostrils to crack. A detailed Packing List can be found in the logistic guideline that we will send you before your trip. You can also check our thorough
Tibet Logistic Travel Guideline HERE
which has indepth knowledge and information from Expert Tibet Travelers. 
There is only one international flight to Tibet, which is from Nepal (Kathmandu), but China domestic flights are available from most of the major cities in mainland China like Beijing, Shanghai, Chengdu, Kunming, Chongqing, Guangzhou, Zhongdian(Shangrila), Xian and so on. If you like to take the Qinghai-Tibet train, then trains are available from Beijing, Shanghai, Chengdu, Guangzhou, Xian, Lanzhou, Chongqing and Xining, but trains from Xian are comparatively harder to get because it is not an originating station and all trains passing through are in transition, so from Xining is comparatively the easiest and shortest train ride.
If you are interested in Overland Tours in Tibet, you will only be able to travel from Chengdu, Qinghai and Yunan from within China or from Kathmandu in Nepal. The overland drive takes longer but can add an element of adventure. When you decided your traveling dates, please check with us regarding the availability since parts of the Chengdu-Tibet and Yunnan-Tibet routes are frequently closed due to political sensitivity and landslides during the monsoon season.
Tibetan people are very kind and friendly, but there are some things that you should be aware of:
·         Do not take photos of anyone without their permission; always ask permission first!
·         Do not discuss sensitive topics like political matters!
·         Do not wear hats or caps when you enter a chapel!
·         Do not touch Buddha statues or ritual offerings inside of a monastery!
·         Do not kiss or hug in public places, especially in monasteries!
·         Do not step across someone's feet, cups or cooking gears!
In order to make it ease, we have categorized three way to book a tour based on your requirements. As being one of the leading Tibetan tour company, we have open a new way of Tibet tour called Tibet small group tours, this is very suitable for individual travelers less than 3 people, low budget but high experiences, love to meet new friends, our group tour is designed to less than 10 people and you will share the tour cost with other travelers in the group, so you can travel Tibet in a lower budget. All our Tibet group tours have guaranteed departures in every week. You can check our Group Tours Here. For private tours, you have three different options, viz 1. Those who don't enough knowledge of Tibet or not very sure what to do in Tibet, then we have Tailor-made Form that require to fill some basic information and we will customize a tour that meet your interest. 2. Those who know little about Tibet and having a rough travel plan, we have Design Your Own Tour Forms, from where you can choose different destinations and activities, then we will emend it in the best way to achieve your requirement. 3. Those who have clear Tibet travel plan can choose one of our well designed Tibet Private Package Tours and summit it to get a quote.
No travel agency in Tibet sell Tibet Travel permits separately, because it is against the local tourism policy, but when you book your tour with us we will arrange all the travel permits for your group according to the tour.
Currently it is not allowed to have free day exploration in Tibet and at least you should have your guide with you to explore in Tibet.
Independent travel has been prohibited in
Tibet
since 2008, so all the travelers should come part of an organized tour group or a private tour from a local Tibet based agency, because all foriegn travelers should have the Tibet travel permit to travel into Tibet, so only the local Tibet based travel agencies has the authority to obtain the related permits that issues from the Tibet Tourism Bureau and other corresponding departments.
The peak travel season is from May-September, these are the best and most popular months to visit. The rainy season starts at the end of July and lasts almost all of August; fortunately, most of the rain falls during the night and there is not much heavy rainfall in the day. Despite the rain, there are many festivals in August you can't miss if you are interest in Tibetan culture and tradition.
The tourism seasons in Tibet are defined below:
High season: June 1st to October 30th
Shoulder season: March 1st to May 30th and November
Low season: November 1st to February 30th
High season marks the best time of the year to travel in Tibet; the climate is comfortable, there are many festivals, local activities, holidays and lush green surroundings. During this period, all the hotels and airlines will be at their busiest making traveling costs higher than the rest of the year.
If you are taking a train in Tibet, you should try to avoid the first week of May (May Days Holiday), the first week in October (China National Day), and late January/early February (Chinese Spring Festival). Train Tickets during these times are heavily booked by mass Chinese tourists and you will probably have to pay an expensive surcharge to acquire the tickets or you might not even be able to get the tickets at all
Credit cards such as American Express, Diners Club, JCB, Master and Visa are accepted at the local, large hotels and tourist stores. You also can withdraw cash from the Bank of China ATM machines found easily in Lhasa, Shigatse and Tsedang. Sometimes, the China Constructional Bank also works with these credit cards, but a $2-4 (USD) surcharge is applied for each transaction. Obviously, there will be no ATMs or banks in rural villages, so when we visit you'll need to carry some cash with you.
Religious beggars are an accepted part of society in Tibet. Giving money or food to a pilgrim is considered an act of merit. Donations of one cent to one Yuan (Chinese currency) are appropriate. But many young beggars in the street are professional beggars and you should wave them off as the locals do, Giving money to these young beggars discourages their own self-reliance.
Tibet Group Visa & Permit FAQs
Once you have confirmed your tour with us, we
need you to send us
cl
ear scanned copies of Passports and China Visas for every member of the group to apply for the Tibet Travel Permit. If your China Visa is not an "L" visa, then you must also provide additional documents such as student certificates, work permits, residence permits and so on
.
Normally, Tibet permits can be issued around 15 days, but if your tour itinerary covers some restricted or unopened areas like  Mt. Kailash, Sichuan-Tibet highway and Yunnan-Tibet highway, it needs several different permits, thus it would take around 20 working days.
To obtain Tibet Travel Permits, it is compulsory to make your Tibet tour arrangements through a local travel agency, and then provide clear scan copies of you passports and China visa to apply for the Tibet permit (TTP). Please note that it's impossible for a foriegners to board either flights or trains to Tibet without the Travel Permit. The permits themselves specify every destination and towns that you would visit during the tour and cannot be changed once you have arrived in Tibet; therefore, make sure that you have listed all your interested places in the tour with your tour operator before they apply for the permit. It usually takes 5 to 10 working days for the Tibet Travel Permit to be issued, then if your tour included restricted areas like Mt.Kailash or further eastern Tibet, then you will another permit from the Tibet Military department which would take another 5 to 7 days. After the Tibet Permit is issued, we will mail it to your last hotel in Mainland China by making a confirmation call to your hotel in advance if you take plane to Lhasa(Tibet), FYI, if you only have stopover at one of the Airports, such as Chengdu, Beijing, Shanghai and so on, please make sure that the stopover would be more than 3 hours so that our agency is able to to hire an agent to deliver the Tibet Permit to the Airport for you, but this method may cost some Additional Fee.
If you plan to enter Tibet from Nepal, you must get the TIBET GROUP VISA from the Chinese Embassy in Kathmandu despite whether or not you already have a Chinese Visa. The Tibet Group Visa is an A4 size sheet of paper, with the name, sex, nationality, passport number, date of birth and occupation of each member of your group listed. The dates of entry and exit are precisely recorded. Usually, the visa is valid only for the length of the trip you have booked but it's possible to get the visa extended for few additional days, for stays in Lhasa only. There will be two original copies of the Tibet Group Visa, one for immigration at the entry and one for the exit. We can easily help you with the Tibet Group Visa application. We also highly recommend if you enter Tibet via Nepal not to apply for an individual Chinese Visa in your country; when you arrive in Kathmandu, you will need to apply for the Group Visa to enter Tibet and the Chinese Embassy will cancel your individual Chinese Visa when you receive the Group Visa.

Please Note: If you plan to travel to Tibet from Nepal, you don't have to apply for the Chinese visa, all you need to do is to send us your scaned passport and clear photo, we will apply for the Tibet Travel Permit at Lhasa, at the same time we will obtain the Tibet Group Visa invitation letter from Lhasa and will send it to our Nepalese Agent in Nepal. Then the agent will meet you at your arrival in Kathmandu and collect your passprt to apply for the Group Visa which is compulsory for every traveler entering Tibet from Nepal. You have to pay for the Group Visa Fee and the agent's service fee to the agent separately as such fees are not included in our tour cost. For the Fee, you can refer to this link http://www.exploretibet.com/visa-permits/, just for reference.
Your schedule in Kathmandu will be like below.
Day 1: Arrive in KTM
Day 2: Apply the Group Visa ( Must be Embassy working days)
Day 3: Collect the Group Visa( Must be Embassy working days)
Day 4: Obtain the Group Visa by 11:00 A.M ( Must be Embassy working days)
Day 5: Fly to Lhasa(Tibet)


Normally, the Tibet Travel Permit application process would take 10-15 days depending your travel plan, if you just vist Lhasa and around or EBC (Mt Everest Base Camp), then the permit would take around 10 days, if you go further west of Tibet and to Mt Kailash, then the permit would take around 15 days. But we highly advise you to book your Tibet tour as early as you can, so it give us more time to process the permit and hassel free. If you fly into Tibet, you should have the original permit to board the flight, so you should provide us with details about your hotel or residence address in China (including the correct name under which the booking is made) and we will send the original permit to you by Express which takes 24hrs to 3 days within China, we never mail it abroad as it takes longer and could be delayed or lost. If you don't have a long layover or overnight in China, you can send us your detail international flight information and we can arrange someone to deliver the permit to you at the airport.
If you take the Train to Tibet, we will send you a copy of the permit by email and you can print it and bring the copy to board the train.
To visit Tibet you should have a valid passport, a Chinese visa and Tibet Travel Permit, it is also called a Tibet Entry Permit or Tibet Visa. If your visa is not Tourist Visa, type L, work permit or invitation letter need to be provided. When you book the tour from us, we will obtain the Tibet Travel Permit for you from the Tibet Tourism Bureau, so all what you need to do is to send us scan copies of your passports and Chinese visa by email and we will take care of the rest. You can also check the latest Tibet Travel Permit by clicking this link.
T
o avoid any problems you might encounter to obtain the Chinese visa in other countries, 
w
e suggest you to obtain the Chinese Visa from the Chinese Consulate in your home country before you leave. Explore Tibet also strongly suggest you not mention
your trip to Tibet on your visa application form, because Tibet is a politically sensitive area and mentioning it as a destination on your application might reject the visa. You can use your return flight tickets and hotel reservation in other cities of China to get the visa
Category

Number of Working Days to Obtain it

Cost for American Passport Holders

Cost for other Nationalities

Normal

5 days

$140.00 (USD)

$50.00 (USD)

Urgent

3 days

$155.00 (USD)

$65.00 (USD)

Top Urgent

1 day

$175.00 (USD)

$85.00 (USD)

Note: You can only apply for the Tibet Group Visa on Monday, Wednesday and Friday (three days a week). Also, the local Nepalese agencies have a service charge of $20-50 (USD) per person normally based on group size.

Above information are updated on Aug.20th, 2011.
Please click
HERE
to check more detail of the Tibet Group Visa and its application.
Military and PSB Permits are only needed for those trips going through sensitive areas or a border region; these trips include the Mt. Kailash trip, Sichuan-Tibet Overland Tour, Tibet-Kashigar Overland Tour and so on. Alien's Travel Permits are necessary if you are going to Mt. Everest Base Camp, Samye Monastery (southern part of Tibet), Nyinchi (Eastern part of Tibet) and Mt. Kailash, but these can be issued from the local PSB just before you enter the region
.
There are two main ways to get into Tibet from Nepal, either through a direct flight from Kathmandu to Tibet (normally available on Tuesday, Thursday, Saturday and Sunday) or by an overland drive to Tibet. The overland drive poses a greater risk of getting Altitude sickness due to the extreme increase in elevation along the way
.
No, it is not necessary to have multiple China visas to visit Tibet. Tibet is under Chinese sovereignty and the China Visa is valid in Tibet. Example: Chengdu-Tibet-Beijing, only a single entry China Visa is required.
Yes, the train is well pressurized for the plateau environment, but if you get a headache while crossing the mighty Thangula Ranges (5700m), the train has two main oxygen supplying systems. The whole cabin has an oxygen-releasing outlet and there are individual oxygen pipes right over your bed. Before the train reaches the high plateau, train attendants will distribute oxygen masks that you can use by connecting them to the outlets on your bed.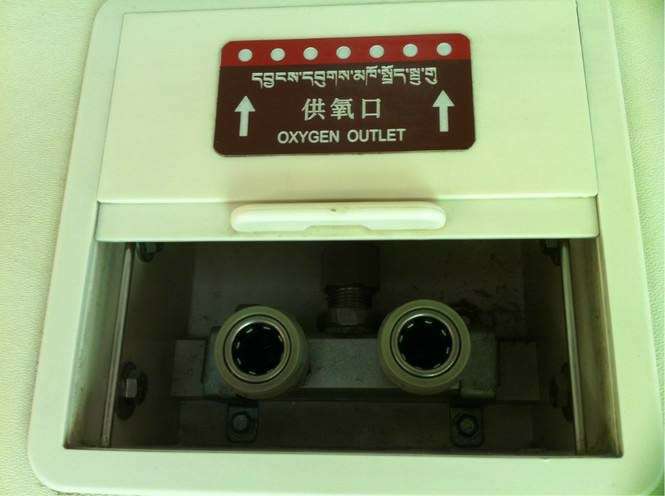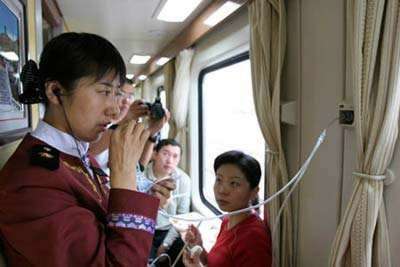 There are three main types of seats on the train: hard seat, hard sleeper and soft sleeper.

1. Soft Sleeper which is also known as First Class.
Most confortable and expensive option on the Tibet train. Soft Sleeper (First Class) usually cost CNY400 which are more expensive than Hard Sleeper. There are 4 berths in each cabin with a door and is equipped with its own TV, each side 2 beds, upper and lower bunks. Toilets on the train are shared and are located at the end of the carriage.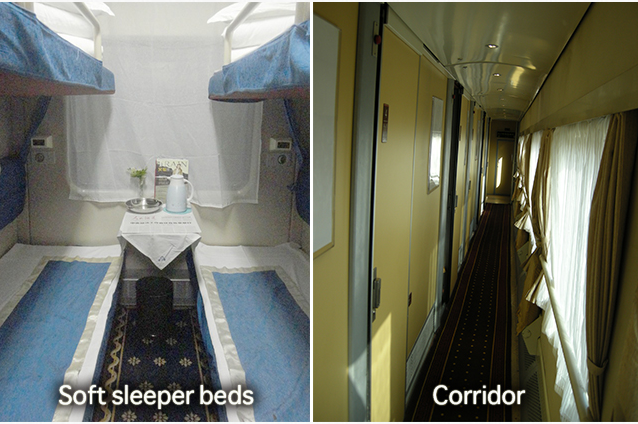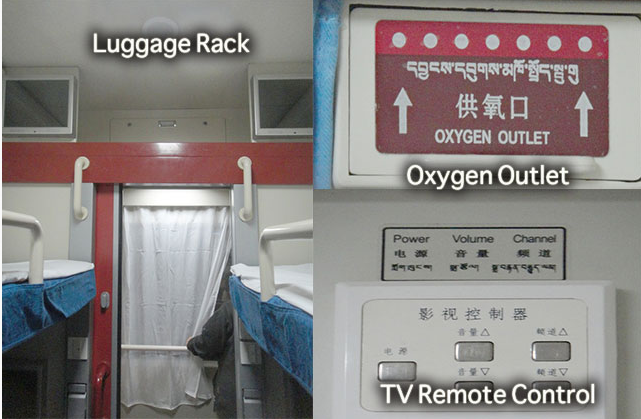 2. Hard Sleeper which is also known as Second Class.
There are 6 berths in each cabin, each side 3 berths, upper, middle and lower bunks with no door. You will have your own bed. There is enough space to lay down.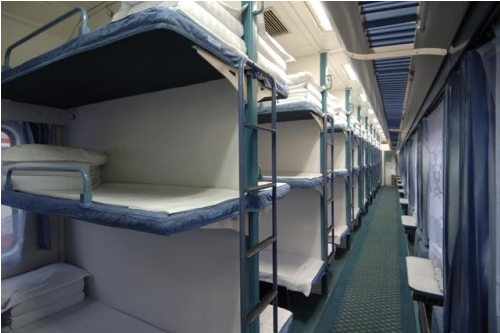 3. Hard Seat
Passengers sit next to each other in open compartment of 4 or 6, you can't lay down, and space is bit small. Westerners rarely choose this option for such long train ride.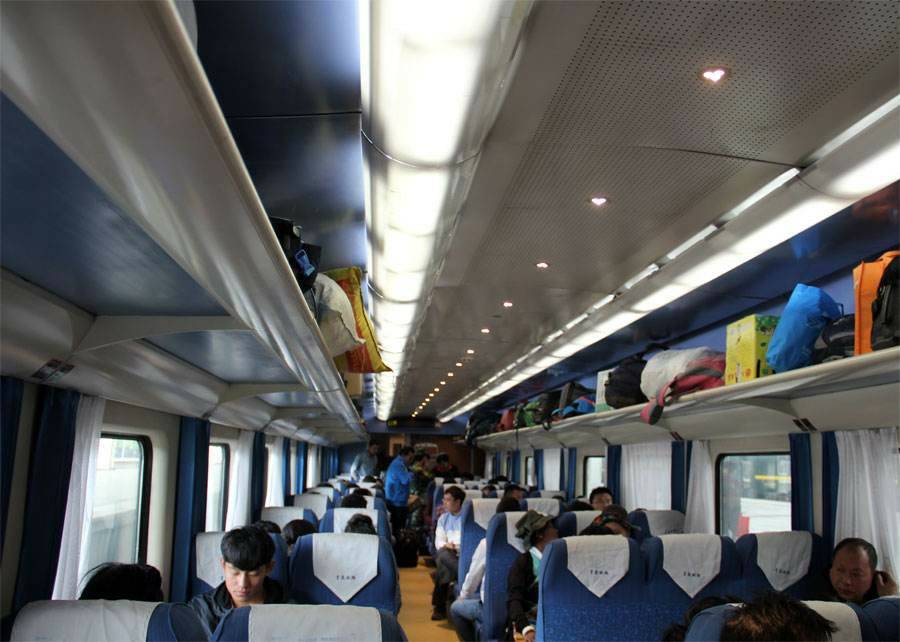 Yes, you can charge your electronic devices on the train. There are electric outlets in the corridors of each car, but remember the sockets and plugs used in China are A, C, and I. You can buy adapters in China.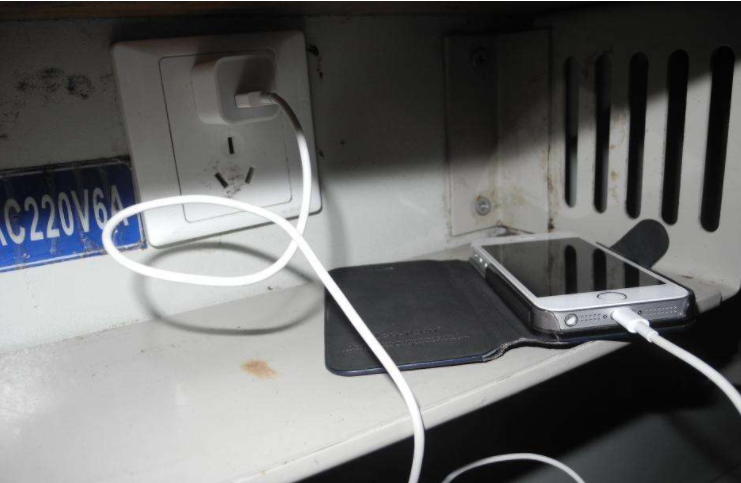 There is water boiler in each car and you can get boiled water for free, but you need to bring your own mugs.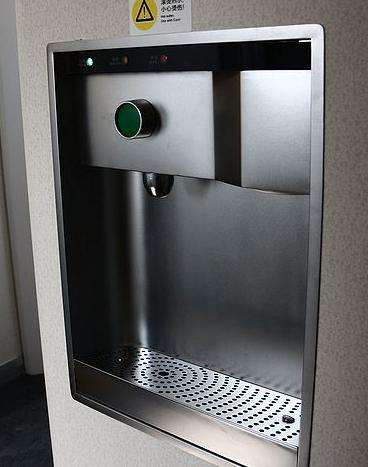 Each train has a dinning car with a capacity of 40-50 seats. The dining car mainly serves Chinese cuisines, noodles, and soups. If you don't want to eat in the dinning car, then there is a delivery cart that will bring dishes around to each car every meal. If you need to purchase dishes, the cost range will be RMB 20-25 per dish. For breakfast, they generally serve pickles, eggs, bread and rise porridge for RMB 10-15
.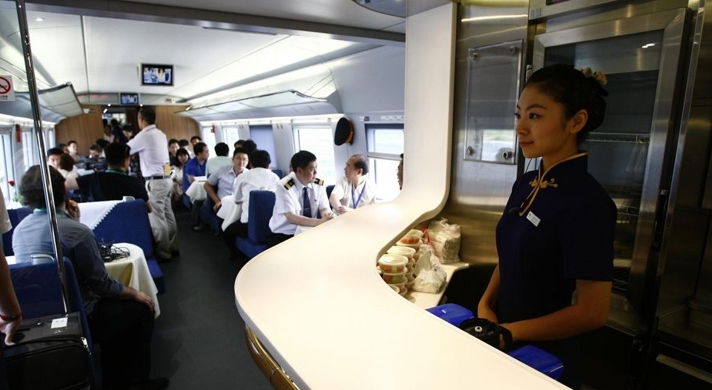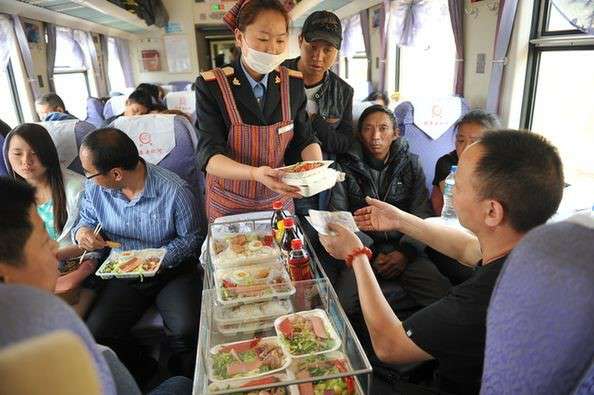 Once we successfully reserve the train tickets, we will send you detailed train ticket itinerary by email including E-ticket number, departure/arrival time, and seat information, the itinerary form would be same as below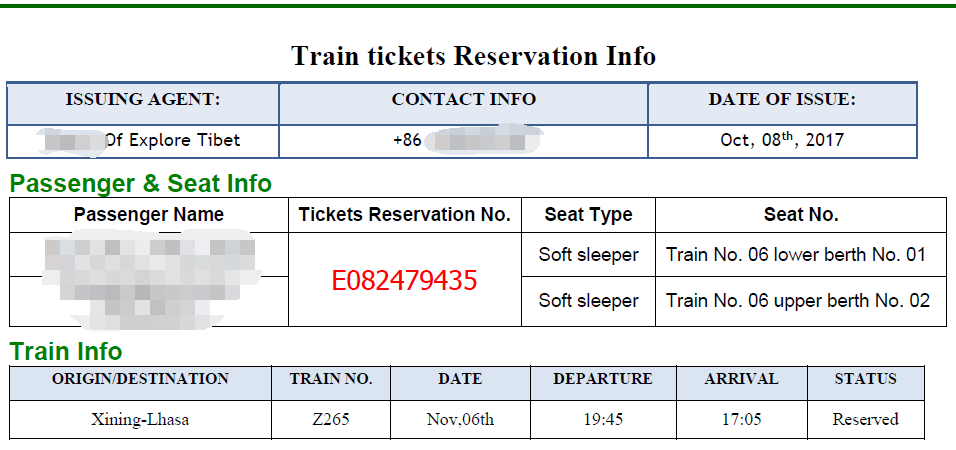 You can get the paper train ticket in adavance from any train station in China or any train ticket selling counter in the cities near your hotel (Except HK and Macao), sometimes if may charge CNY5 as printing cost, with your oringal passport and E-ticket number (some times train station also requires the Tibet travel permit copy, it depends).
Or on the departureday, you arrive at the train station at least 1.5 hours earlier, and collect the paper ticket from the ticket window, sometimes especially on Chinese public holidays, such as Jan 1st, May 1st, and Oct 1st, you may need to wait in long lines, so please prepare for enough time to get earlier at the train station. Usually the train station check in stops 15 minutes before the train departure time.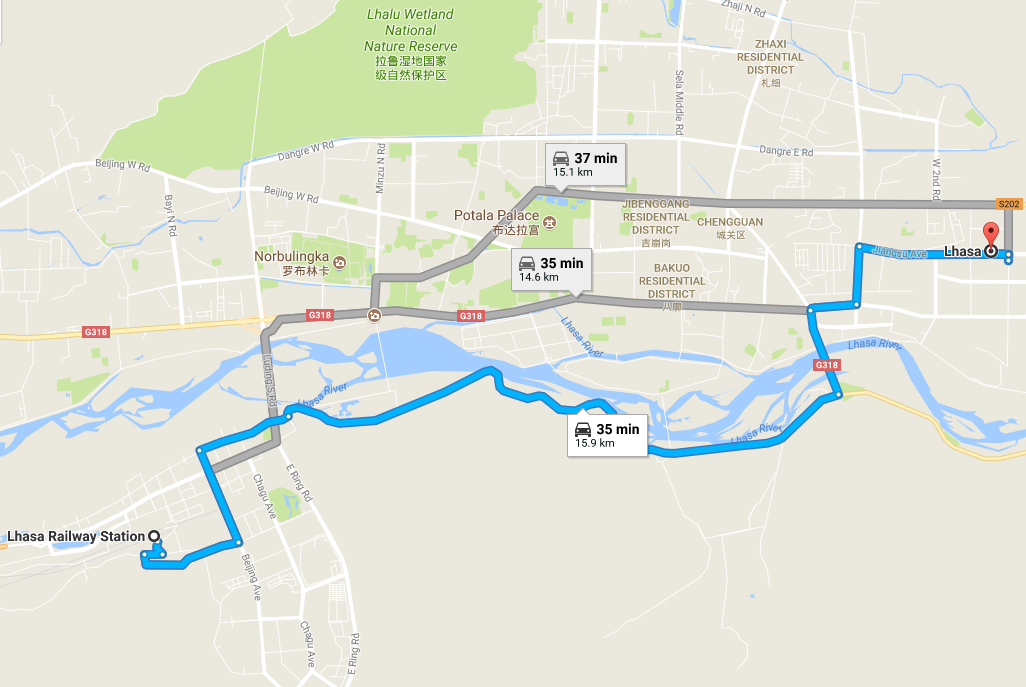 The Lhasa Train Station is only 20km south of Lhasa. It is separated from the main city by Lhasa River. It should only take around 30 minutes to get to the center of the city.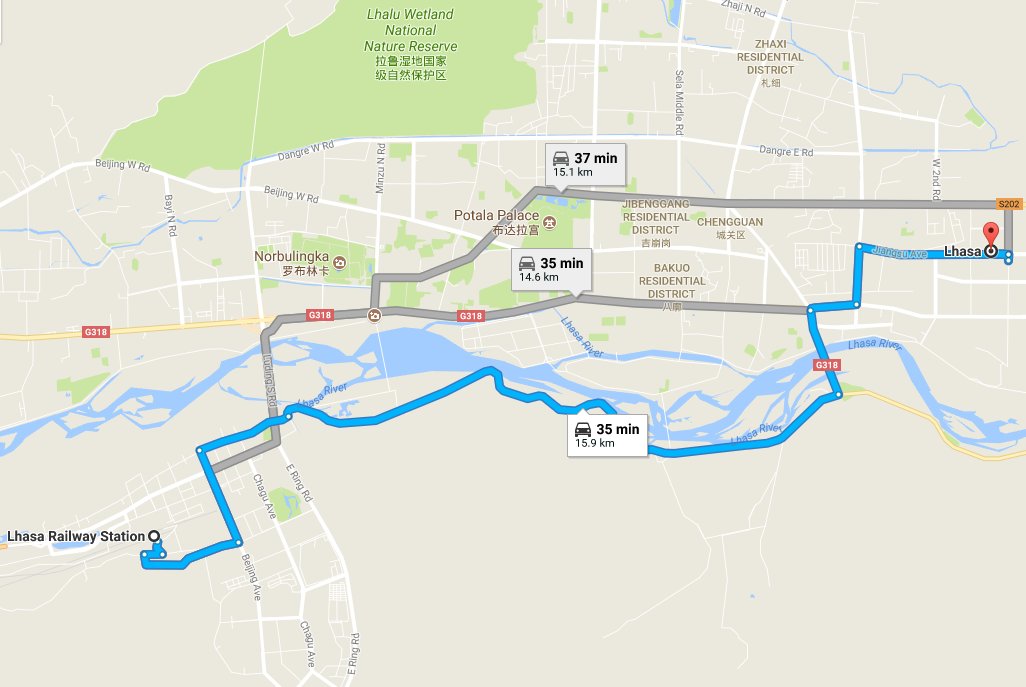 It is because the train tickets to Lhasa are in very high demand. Firstly, there are limited number of trains to Tibet, especially soft sleeper tickets, there are only 48 soft sleeper berths in each train and sometimes government control most of the soft sleeper tickets for there use, secondly, there are numerous ticket-dealing agents that sell the tickets for a higher cost, so if you book the tickets through agencies, all the tickets come with some service fees.
If you are taking the train to Tibet, then there are 3 main things that you need:
1. Copies of your Tibet Travel Permit,
Your Tibet travel consultant will send you by email in advance, you need to print out, there are 2 pages and print 3 copies, black and white version is ok.

2. Your original passport
Please make sure that you have the same passport which was used to book the train tickets.

3. Paper train ticket
You can get the paper train ticket from the ticket sellng counter by showing your passport and train ticket reservation number.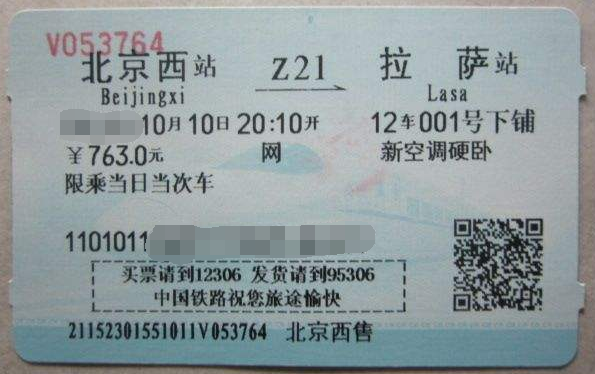 The toilet on the train is shared and no western toilet.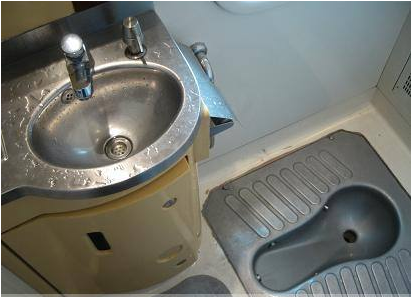 The train ride to Tibet from mainland China range anywhere from 24 – 50 hrs. It is not a short trip and you will need to pack properly in order to fully enjoy the train ride and scenery along the way. We suggest you pack all of your unnecessary items in a larger bag and put all necessary items in a smaller, handy bag that you can access easily. Here is a brief packing list for your smaller bag:
1. Slippers
2. Toiletries
3. Mug or cup for boiled water
4. Flash light (train cabin lights go out at 10pm)
5. Snacks and cookies
6. Ear plugs and eye mask
7. Toothpaste and toothbrush
More than 15 days before departure date: free
More than 48 hours, less than 15 days: 5%
More than 24 hours, less than 28 hours: 10%
Within 24 hours: 20%
That's for the original ticket price, but usually tour agency charges service fee too, and it's not refundable.
Note: Train tickets to Lhasa can't be cancelled/changed directly online by tour agencies, therefore, travelers need to take the original passports to any train station in China to cancel/change by themselves.
It remains a question for many travelers whether taking the train to Tibet helps with Altitude sickness or not, but many experts says that taking the train doesn't really provide that much help since the train itself is well designed and pressurized to prevent altitude sickness in its passengers. Moreover, many passengers have trouble sleeping on the train and will be very tired when they arrive in Lhasa, which will increase the risk of getting altitude sickness. The best way to prevent the Altitude sickness is to spend at least 2 days in Lhasa doing mild activities before heading to higher altitude places.
Yes, you can book your train tickets to and from Lhasa (Tibet) on some online ticket booking website such as Qunaer.com or Ctrip.com used quite often in China, the third party website may charge some service fee.

In fact, teh official train ticket booking website is www.12306.cn, but it requires a Chinese ID card to register an account, then you can book on it, if you have Chinese friends or relatives, they can help you book the tickets too, currently the official train ticket booking website is only available in Chinese language and accepts only Chinese bank card.

Note: All the train tickets to and from Tibet start to sell 30 days before the departure date, its better for you to prepare booking the ticket on the 1st selling date, so you have bigger chance to get it. If you are failed on the first day then either keep checking in the next few days or require your agency to help book the tickets. Late booking may not able to get the ticket.
We should always book train tickets from the ticket dealers in advance. If you would like to book your own ticket, then we wont' book your ticket for you and you will have to get in line at the train ticket counter to purchase them. It is very common that all the train tickets are sold out before they even begin to be sold from the ticket counter. In this care, we will try to purchase the tickets for you but because of the late booking, there might be an expensive surcharge.
For the most part, trains depart on time and you are advised to arrive at the train station 2 hours before your departure time. You will need to fill out a health record form prior to departing and there are often many people in line so it may take some time to check into the train.
There are no showers on the train so you will have to wait to until you get to Lhasa.
In Tibet Autonomous Region (TAR), there are five airports in different regions that include: Lhasa Gonga Airport, Chamdo Bangda Airport, Linzhi (Nyintri) Airport, Shigatse Airport, and Ali Airport. Shigatse and Ali airports were opened in 2010.
There are flights from Chengdu to Nyintri, Shigatse, and Chamdo, and Ali airport has limited flights only to/from Lhasa. Click here for detail Tibet Flight from Mainland China.
If you want to receive more flight information, please send us an email at sales@exploretibet.com and we will check it for you.
Lhasa airport is 68km southwest of Lhasa and takes about a one and a half hour drive upstream from Lhasa River. The Lhasa airport highway has been recently renovated.
For domestic flights in China, kids from ages 2 to 12(exclude 12) cost 50% of the adult flight fare. For International flights, kid's tickets cost 75% of the adult fare. Infants under 2 years cost 10% of the adult fare but are not allowed to occupy a separate seat.
Luggage type

First Class

Business Class

Economy Class

Baggage size

Carry-on baggage

5kg

* 2 pieces

5kg

5kg

55cm

/20cm/40cm(L/B/H)

Checked-in baggage

40kg

30kg

20kg

100cm

/60cm/40cm(L/B/H)
The checked-in baggage allowance for all First Class passengers is 40kg; Business Class is 30kg, and Economy Class is 20kg. Passengers traveling with infants are allowed to check an additional 10kg. Groups can combine their baggage allowances if they check their baggage on the same flight. The maximum carry-on baggage allowance is 5kg. First class passengers can have 2 pieces of carry-on luggage but passengers in other classes can have only one. The size may not exceed 55x20x40cm. Passengers with carry-on baggage in excess of the above limits will have to check their bags and will be charged an extra baggage fee.
No, there is only one international flight to Tibet, which is from Nepal. You should fly to any city in Mainland China where you can acquire your Tibet Travel Permit and then fly to Tibet.
Discounted flight tickets to Tibet are available from many different airlines during the low season, which is from November to March. It is very rare to find discounted tickets during the rest of the year, but you can always double- check with us when confirming your tour.
We usually book e-tickets so you won't need to get any paper tickets from us. We will send you the detailed flight information when we book your ticket and you can get the boarding pass from the airport by providing your flight information and passport.
If you are flying into Tibet from Mainland China, then you should have the original Tibet Travel Permit with you. We will mail the permit to your hotel in China before you fly into Tibet. If you fly from Kathmandu to Lhasa, you will need a Tibet Group Visa, which we will help you obtain it.
AMS is very common for most tourists when they first arrive on the high plateau. It can affect individuals differently based on their own health situation.
All of our itineraries are designed with altitude sickness in mind. We suggest our clients drink plenty of water, especially for the first few days, and do as little physical exertion as possible upon arrival. Most people need 2 to 3 days to acclimatize in Lhasa.
It is very important to consult your doctor before you leave your home country. Useful medications include: cold and flu tablets, throat lozenges, nasal decongestants, and Aspirin.
Diamox is good for the altitude sickness, but remember to ask your local doctor for instructions and suggestions. Don't forget to drink plenty of water after you take the Diamox,to prevent serious dehydration.
Getting adequate rest and administering oxygen can help alleviate some of the symptoms of altitude sickness.
The main form of treatment for all kinds of mountain sickness is to descend to a lower altitude as rapidly and safely as possible. Extra oxygen should be given if available.

If a patient does not show any sign of improvement after 3 to 4 hours, he/she should go to a hospital for treatment.
Visitors with a severe cold, a high fever, acute or chronic pulmonary diseases, severe cardiovascular diseases, women with an advanced pregnancy and children under three years of age should avoid traveling to regions with a high altitude
To prevent the occurrence of altitude sickness, visitors should have a proper rest and avoid strenuous activities days before you go to Tibet. After getting off the plane, you should try not to carry heavy things or run and avoid outdoor activities. Nifedipinum, Nuodikang Capsules and Suoluomabao Capsules (known as Hongjingtian Capsules in Chinese) may help some people prevent the occurrence of altitude sickness when they are taken three days before arrival to a highland. Note: Acetazolamide (Diamox) is a drug used to stimulate breathing and reduce mild symptoms of mountain sickness. This drug can cause increased urination, so when taking this medication, make sure you drink plenty of fluids and do not drink alcohol; if you don't drink enough water, it may result in serious dehydration, which can worsen AMS.
Symptoms generally associated with mild to moderate altitude illness include:
·         Difficulty sleeping
·         Dizziness or light-headedness
·         Fatigue
·         Headache
·         Loss of appetite
·         Nausea or vomiting
·         Rapid pulse (heart rate)
·         Shortness of breath with exertion
Symptoms generally associated with more severe altitude illness include:
·         Bluish discoloration of the skin (cyanosis)
·         Chest tightness or congestion
·         Confusion
·         Cough
·         Coughing up blood
·         Decreased consciousness or withdrawal from social interaction
·         Gray or pale complexion
·         Inability to walk in a straight line, or to walk at all
·         Shortness of breath at rest
Altitude sickness, also known as Acute Mountain Sickness (AMS), is a pathological effect of high altitude on humans, caused by acute exposure to low air pressure (usually outdoors at high altitudes). It usually occurs around 3,000 meters above sea level. Cold temperatures, high fever and extreme fatigue can all lead to altitude sickness.
| | |
| --- | --- |
| Altitude (meters above sea level) | Percentage of those Affected |
| 3,000 | 40% |
| 3,700 | 57.3% |
| 3,900 | 63.8% |
| 4,520 | 89.24% - |
| 5,300 | 100% |
The rates of acute altitude sickness 3,000 m, 3,700 m, 3,900 m, 4,520 m and 5,300m above sea level are 40 percent, 57.3 percent, 63.8 percent, 89.24 percent and 100 percent, according to a survey Although these values are typical, experts point out that the human body is very adaptable and has a magical capability for acclimation. As breakthroughs have been made in determining the cause of altitude sickness and in the treatment, the cure rate of the two most common forms of acute altitude sickness -- high altitude pulmonary edema (HAPE) and high altitude cerebral edema (HACE) -- has reached 99%.
Tent guesthouses are available at EBC (Everest Base Camp). They are rectangular, black tents made of Yak wool with a few beds (2-5 beds). All beds are covered with Tibetan carpets and can be used as bench seating during the day. There are also small tables inside. In the middle, there is a Tibetan-style stove that keeps the whole tent warm by burning cow dung and wooden blocks. Solar cells are the only source of electricity and it is very hard to find a place to charge your electronic devices. At Namtso Tashi Do Peninsula, there are both tent guesthouses and cardboard guesthouses are available for your option, so far both are clean but cardboard guesthouse is recommended as it is much silent at the windy night.
You will be able to get a hot shower at most hotels from April to Oct., but some hotels may have poorer shower conditions due to a weak heating facility and water pressure. We try our best to use selected hotels that have better shower and service standards from Nov. to Mar. (almost the winter season so less tourists due to cold weather). Therefore, most of the hotels don't have hot showers and even some guesthouses in remote villages don't have running water.
In recent years, due to the rapid development of the tourism industry in Tibet, the number of hotels and hostels has increased. The services in Tibet are still under Western standards but hotel owners are trying their best to meet their customer's needs. In major cities, there are clean hotels with some English speaking staff available but in some remote areas, like EBC, there are only guesthouses available and squat toilets are hard to find.
During the trekking in Tibet, Yes, all our guides are local and know the restaurants well. They will show you which places to eat and will stop at restaurant where you can find good food when driving outside of Lhasa.
Yes, all our guides are local and know the restaurants well. They will show you which places to eat and will stop at restaurant where you can find good food when driving outside of Lhasa.
The cost of food is different in each region of Tibet. In the cities, it will generally cost about RMB 50-90 or USD 10-15 per day for lunch and dinner. Outside of cities or in towns along the road, it should cost about RMB 30-60 or USD 5-10 per day.
At EBC, there is no special restaurant and all the tent guesthouses have their own kitchen. They serve noodles, fried rice and some simple dishes to order. For breakfast, they can make pancakes and omelets. You can also get a cup of instant coffee at a higher cost.
In cities like Lhasa, Gyantse, Shigatse, Nyintri, Tsedang and Zhangmu, you can easily find clean restaurants that serve continental, western, Indian, Nepalese, Tibetan and Chinese dishes. Chinese Cuisine and noodle restaurants can always be easily found even in small towns during your trip.
Buddhism is strongly practiced in Tibet so many Tibetans prefer to be vegetarian. You can find good vegetarian restaurants in cities like Lhasa and Shigatse. In small towns and villages, you can order vegetable noodles or dishes at local restaurants.
No, you don't need to pay our staff's food and lodging expenses.
Write Us Here
Contact Us
+86-13398000993(Lhasa)
sales@exploretibet.com
exploretibettour
Find a Trip Choose one or more fields