Tibet Mt.Kailash Tours
The mystical Mount.Kailash with height of 6,714m stand as a diamond in the west and it is pilgirmage destination of several different religions in the world. Apart from its religious importance, this Tibet Mount Kailash tour follow the footstep of devoted pilgrims to the magical land of western Tibet and expereince wilderness adventure with abounding wild lives and lonely nomads whose lifestyle remains close to what it has been for centuries. The thrilling Mt.Kailash and manasarovar tours across the dry and vast plain is bounded by Himalaya in the south and Trans-Himalayan in the north. Sandstone canyons and eroded valleys in the upper Sutlej is result of heavy erosion in the past centuries, and that simulate a treeless moonscape. This region abounds with wildlife, particularly after the monsoon season (July and August), herds of wild ass, Gazelle, Hodgson's antelope, Marmot and different species of geese that can be seen along the route. The short excursion to the Guge kingdom offers a great chance to explore the ruins of ancient cities and temples that once comprised the Guge kingdom in 9th century are unparallel wonders of the trip; some temples are still intact and contain delicate murals and artistic motifs that count 1,000 years history.
So, this Kailash Mansarovar Yatra is one of the best Kailash Tour that will provide both unique and authentic Tibetan Culture and Spiriture experience in Kailash Trekking in Tibet.
Always feel free to write us if you need any Tibet travel information and our Tibetan tour guides will provide you update Tibet travel information.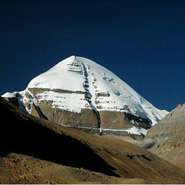 17 Days Mt.Kailash Pilgrimage
Tour Cost: From 2706 USD
Tour Outline: Lhasa-Gyangtse-Saga-Manasarovar lake-Kailash-Tada-Shigatse-Lhasa
Tour Level:
Kailash Pilgrimage tour is following the footsteps of devoted pilgrims, trekking around the Kailash which is the pilgrimage destinations of Buddhism, Hindu and Jainism.
Click Here For Detailed Itinerary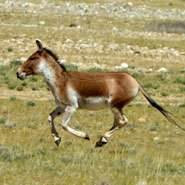 15 Days Mt.Kailash Trekking-Mansarovar Lake-Tibet Travel
Tour Cost: From 2320 USD
Tour Outline: Lhasa-Gyangtse-Shigatse-Saga-Manasarovar-Kailash-Lhatse-Lhasa
Tour Level:
Mt Kailash trekking is a short Tibet tour which covers some of the most prominent destination including monasteries in Lhasa, shigatse, Mansarovar and the holy Kailash.
Click Here For Detailed Itinerary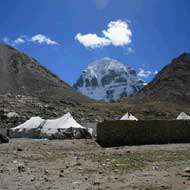 20 Days Spiritual Trekking Odyssey
Tour Cost: From 3120 USD
Tour Outline: Lhasa-Gyangtse-Saga-Manasarovar lake-Kailash-Tada-Shigatse-Lhasa
Tour Level:
Kailash is not only a spiritual destination for different religious likes Buddhism, Bon, Hindu and Jainism but it is also an adventurous destination for trekking
Click Here For Detailed Itinerary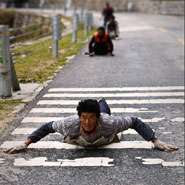 13 Days KTM-Kailash Tour-Kailash Yatra-Tibet Travel
Tour Cost: From 0 USD
Tour Outline: Dram-Friendship bridge-Saga-Manasarovar-Kailash-Guge-Dram
Tour Level:
Kailash tour is the prime focus of most travelers in Western Tibet with its 6,714M height and it is pilgrimage destination for millions of visitors
Click Here For Detailed Itinerary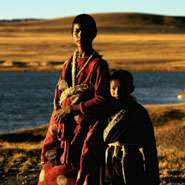 20 Days Photographic Tour
Tour Cost: From 3620 USD
Tour Outline: Lhasa-Gyangtse-Shigatse-Saga-Manasarovar-Kailash-Guge-Ali-Gertse-Namtso
Tour Level:
The far-western Ali and Changthang (northern plain) are remained isolated by sharing the alpine tableland, demarcated by lofty ranges all around, great Himalayan Range in the south and mighty Gangtise Range(Trans-Himalayan Range) in the nort
Click Here For Detailed Itinerary
Contact Us
+86-13398000993(Lhasa)
sales@exploretibet.com
exploretibettour
Find a Trip Choose one or more fields