Where to Stay on a Lhasa to Everest Base Camp Tour
Hotel facilities in Tibet are not as good as in other countries, and the further west you head, the lower the quality of accommodation becomes. While you can easily find four and five-star hotels in cities like Lhasa and Shigatse, once you head out into the hinterlands of the plateau, accommodation is mostly hostels and guesthouses that have no star rating at all, and only the most basic of amenities. Some do not even have running water.
However, while you may not be able to stay in a five-star hotel at EBC and other famous sites in the remote areas of Tibet, staying in a local lodge or monastery guesthouse, or even the tent guesthouses of the base camp at Mount Everest, is a one-of-a-kind experience that is all part and parcel of traveling in Tibet.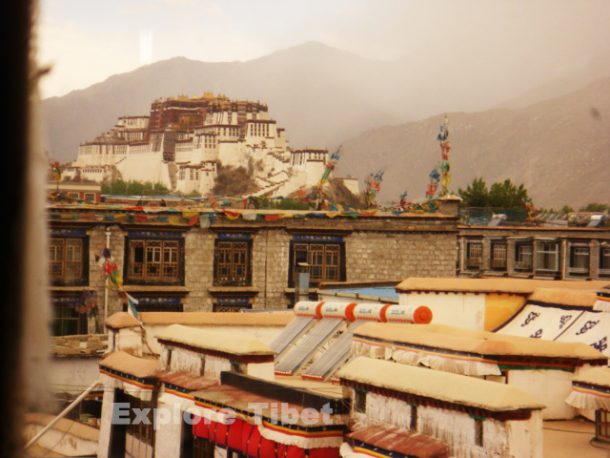 Our expert consultants can arrange your accommodations to suit your needs, based on the places that are available in the areas where you will be stopping overnight on your Tibet tour. On the basic 8-day Lhasa to EBC tour, stops will be made in Lhasa, Shigatse, Gyantse, and at EBC, and our guide can help you decide on which option is best for you.
Where to Stay in Lhasa
Luxury Hotels
Lhasa has a number of luxurious five-star hotels that you can stay in, such as the Intercontinental Lhasa Paradise or the Lhasa St. Regis Hotel, which are located outside the city center in their own grounds. Five-star hotels in Lhasa are not exactly the same as five-star hotels in western countries, and are not as high quality, but are still luxurious by any stretch of the imagination. Excellent services, convenient locations, and tranquility are the main attractions for these high-end hotels in Lhasa.
All five-star hotels have elevators, air-con, room service, and their own individual specialties, and are worth the cost of staying overnight for the amazing experience you can have staying in the best hotels on the roof of the world.
Cost-Efficient Hotels
Aside from the 4-5 star hotels, there are more cost-efficient options for travelers to Tibet, such as the 2-3 star hotels that abound across the city of Lhasa. Hotels such as the Lhasa Shangbala Hotel and the Gang-Gyan Lhasa Hotel are two fine examples of average-priced hotels that have all the amenities that you might require in Lhasa.
En-suite bathrooms often come as standard and air-con are usually available in all rooms, Free Wi-Fi is abundant and were not available, there is usually some form of internet connection for guests, sometimes including the use of computers as well.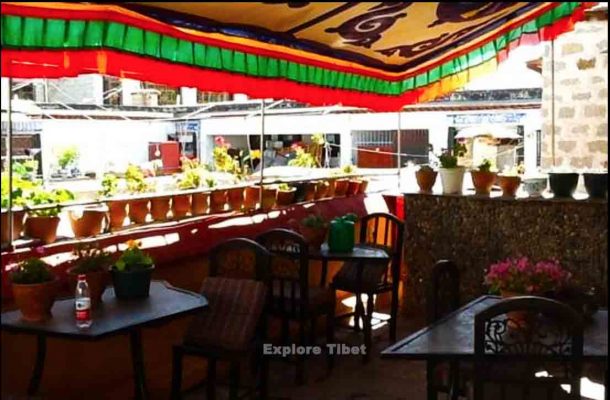 Most 2-3 star hotels have their own restaurants that serve mainly Tibetan and Chinese cuisine, and those that do not, have breakfast buffets and recommended restaurants nearby. Majority of the hotels in Tibet are child-friendly, although only a few have facilities for elderly and disabled guests, so it is important to choose carefully in those instances. Most of the mid-range hotels are also very traditionally styled, with Tibetan décor both inside and out.
Cheap Hostels
At the lower end of the market, you have a wealth of cheap places to stay, which usually means local lodges and guesthouses that were once homes that have been turned into lodgings. There are a good number of hostels in Lhasa, which can provide cheap dorm rooms at the lowest possible prices. Many of these low-cost hostels and guesthouses are ideal for budget travelers, and we can recommend the best options for you based on your needs and budget.
Where to Stay in Shigatse
Luxury Hotels
There are 3-4 star hotels in Shigatse, and the Manasarovar Hotel is recommended in particular. It is a Tibetan style hotel; all rooms are equipped with air-conditioning, TV, and telephone. Located in the city center of Shigatse, it is near the ancient local Tibetan village with its trade market, and it is quite convenient to get to the Tashilhunpo monastery.
While you will not get the five-star luxury of Lhasa, there are plenty of good hotels in Shigatse, including the Shigatse Zanglong Grand Hotel and the Jiumu Yamei Hotel. Facilities are on a par with Lhasa's 4-star hotels, and most have elevators and are close to the main attractions of the city.
Cost-Efficient Hotels
Mid-range hotels in Shigatse are in great supply and are the more popular options for most travelers. Hotels such as the Shigatse Hotel and the Yak Hotel are good 3-star hotels in excellent central locations, with all the amenities you can ask for, including hot water and air-con with heating.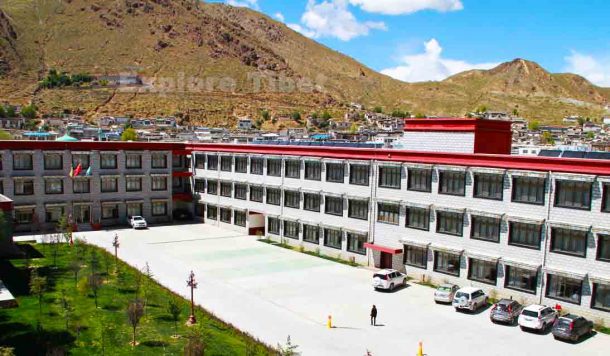 Rooms are clean and fresh, and bedding is clean and hygienic, with en-suite bathrooms in all rooms. In Shigatse, 3-star hotels have their own restaurants, with a selection of western, Chinese, and Tibetan dishes, though the emphasis is on the Tibetan or Chinese cuisines.
Cheap Hostels
Cheap hostels in Shigatse are a little lower-end than those in Lhasa, and have mainly basic facilities, often without air-con and with limited hot water, or flasks for washing hands and faces. Youth hostels are the favored accommodation style in Shigatse, a leftover from the days when backpacking was popular in Tibet, and most have dorm rooms and shared bathrooms, though the bedding is usually clean and rooms are too. Ideal for budget travelers, these low-cost hostels are the perfect place to stay for as little as possible.
Where to Stay at EBC
Everest Base Camp (EBC) has no hostels or hotels, and your accommodation largely depends on when you are traveling and what is available. The Rongbuk guesthouse is one of the favorite places to stay at EBC, and in the winter is the only accommodation you can find, unless you want to camp in a tent. There are tent hotels at the base camp from April to November, which are a delightful way to spend the night.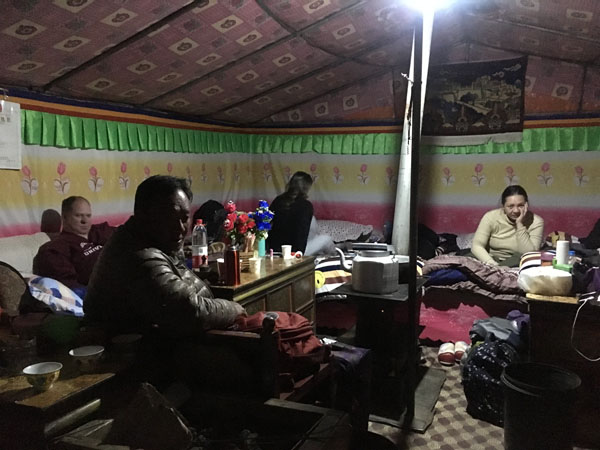 These tent hostels are local Tibetan tents with beds/seating around the outer edges and a stove and large table in the center for heat and somewhere to eat. A traditional style of tent in Tibet, these are one of the best and most enjoyable places to stay at EBC. And since you are only there for one night, even the pickiest person can rough it for one night, especially with the views of Mount Everest right outside the door.
Other Accommodation Tips
If you are out and about in Tibet, it is a good idea to bring a sleeping bag and a pillow case, as there are often few amenities in the basic guesthouses in the remote areas. Beds are often not too clean, and there is no bedding, just an old rough blanket in some places.
Air-conditioning is not available outside the big cities, so you should bring clothing suitable for sleeping in, as it can be cold, even in your sleeping bag. If you are traveling in the winter months, an arctic-rated sleeping bag is required for staying in EBC, as the weather is extremely cold in these low-season months.