Top Buddhist sites in Lhasa
All the Tibet tours start from Lhasa in Tibet. Tibet has a long history and many attractions. Each itinerary has listed many attractions for you to visit. However, here are the top Buddhist sites in Lhasa that must-visit while in Tibet, mostly Buddhist sites and located in and around Lhasa. If you could spend two to three days in Lhasa, it would be a good chance to visit those sites. Let's look at some must-visit Buddhist sites in Lhasa and its surroundings.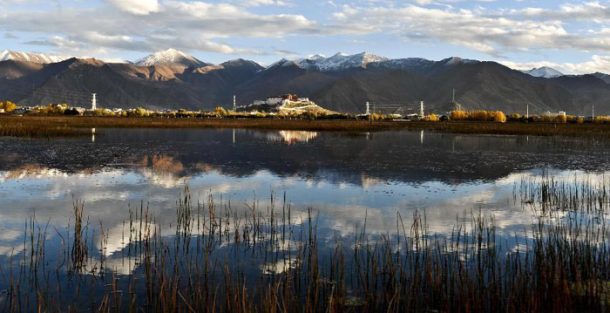 Potala Palace
Potala Palace is located at the heart of Lhasa City. It is the landmark of Tibet. It is situated on the Red-hill of Lhasa. This magnificent piece of structure is a unique architectural design which built-in 1645. It has lots of cultural relics, including murals, tangkas, and amazing praying halls. Every year thousands of tourists and local Tibetans visit Potala Palace.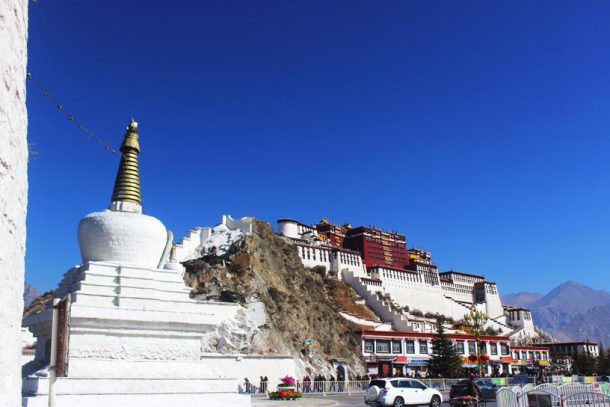 Jokhang Temple
This is located in Lhasa City. Jokhang Temple is considered the most sacred temple in Tibet. It was built in the 7th century by Tibetan King Songsten Gampo. It has unique mixed architectural styles. It has one huge statue of Sakyamuni, which makes it a sacred place to worship for Buddhists. It is the heart of Tibetan people to do prayer and pilgrimage around the temple.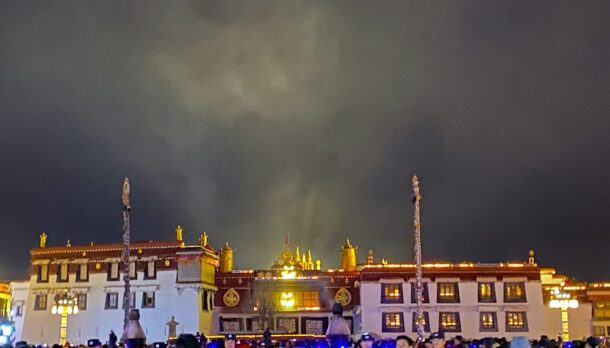 Drak Yerpa
Drak Yerpa Monastery lies in a cliff, which is 16km away from Lhasa. This holy place has quite a long history, which has attracted numerous pilgrims and travelers to visit here to enjoy the natural scenery around it and its various architectures. The holy cave retreats in it also add its mystery and make it more fascinating. It also a good place to hike around the hill.
Drepung Monastery
Drepung Monastery was built in 1416, which once held 7,700 monks a long time ago during its heyday. But these days, there are only a handful of monks. It was once famous for its high criteria of Buddhist academic studies.
The cultural relics in this monastery are numerous, making it more superb, such as the statues of Manjushri Bodhisattva, statues of Tsongkhapa, amazing murals on walls, and so on.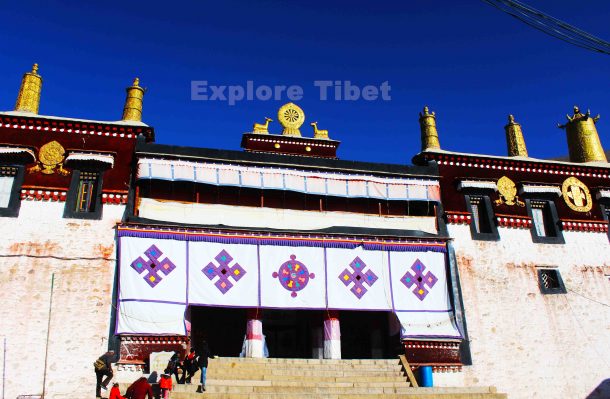 Sera Monastery
Sera monastery is located on the side of Lhasa City. It is with beautiful settings, and you can have a chance to view the debates of monks inside the courtyard behind its main temple. It was once the largest monastery in Tibet. However, nowadays, there aren't many monks as before. The monastery campus is huge, and there are many temples and prayer halls. It is one of the gorgeous Gelukpa university monasteries in Tibet.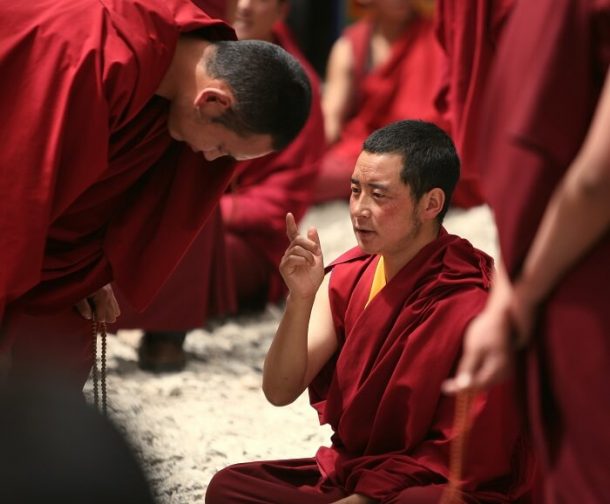 Ganden Monastery
Ganden Monastery lies beside the Lhasa Riverbank, which is quite far from Lhasa city. It was one of the most popular monasteries in Tibet due to its history and large Tibet Buddhist monasteries. This monastery holds the Buddha Painting Unfolding Festival every year, which has drawn numerous travelers and disciples to come here to have a good time. It is known as the ancestral monastery of Gelugpa.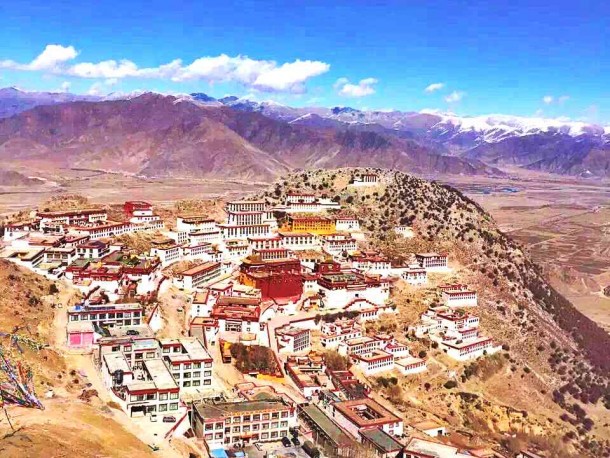 Norbulingka Palace
It was the summer palace of the Dalai lama. Norbulingka is located in Lhasa city. It was famous for its beautiful gardens and amazing lawns. It is the perfect place for picnics and gatherings. Every summer, local Tibetans gather their love once at the palace garden for a picnic. Inside the Palace, there are also temples and old Buddhist structures.