Top 5 places in Tibet for Trekking
Tibet is the land of trekking sites, and you can do trekking anywhere you wish to do. Different difficulty levels depending on your physical fitness. The elevation of the destination makes such challenging trekking sites. Trekking in Tibet is the most adventurous activity you could do.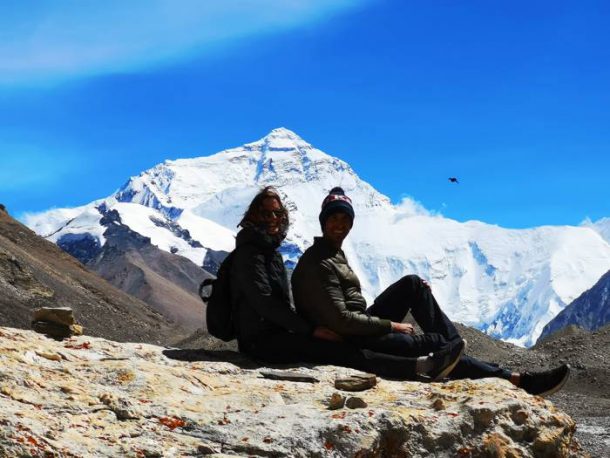 1. Tingri to Everest Base Camp (EBC)
Location: Tingri County, Tibet Autonomous Region

Best time to visit: In the summer

Altitude: 3900 m – 5300 m

Difficulty level: Moderately high
Everest Base Camp in Tibet is one of Tibet's most famous tourist destinations. Every year thousands of local and international tourists visit there to witness the mighty Mount Everest. Traveling to Everest base camp is an enormous challenge because of its altitude. Trekking to Everest Base Camp from Tingri is another level of challenge for the trekkers. The course of trekking is a high elevations area from 4400m to 5300m and it 70km long route, which takes four entire days by walking. It is a world-class trekking course. The best part of this trekking course is to witness amazing valleys and icy masses beneath the monstrous north-face of Mount Everest. It'll be the most adventurous and memorable trekking course you have ever taken in your life.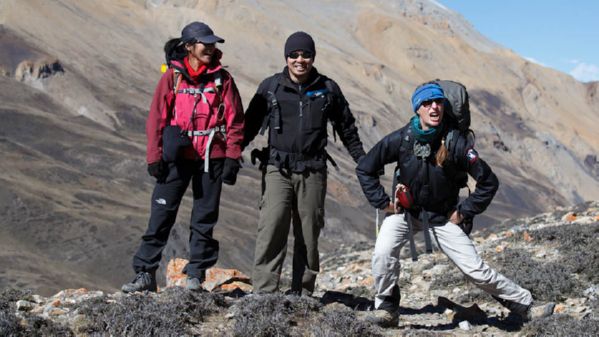 2. Ganden to Samye Tibet trekking
Location: Lhasa Prefecture to Shannan Prefecture, Tibet Autonomous Region

Best time to visit: April to June and September to December

Altitude: 4180m

Difficulty level: Moderate
Gaden to Samye trekking course is very popular among trekkers. This trekking course offers the most beautiful landscapes in Tibet. From the pasture hills of Gaden monastery to desert-like planes of Shannan prefecture, enters to Samye Monastery. We exceedingly prescribe you to attempt this trek, which will make your Tibet visit additionally intriguing. This is more a comprehensive utilized journey course for Tibetans, for it is helpful to join a visit to Ganden Monastery with a sensibly quick yet hard stroll to Samye. This course covers some of the most beautiful destinations in Tibet, Shalu Monastery, Ngor Monastery, and Tsetang Town.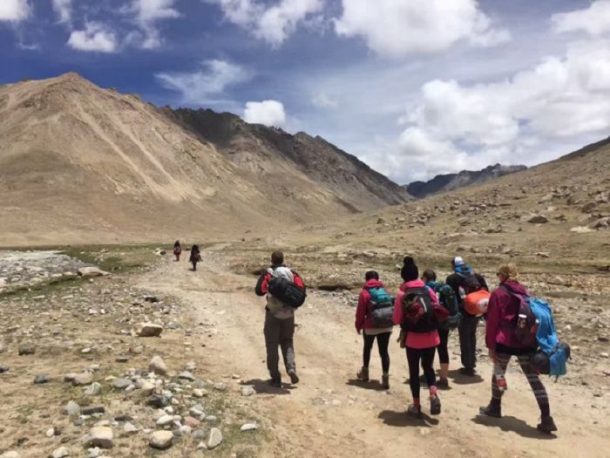 3. Shalu to Nartang Trek
Location: Shigatse Prefecture, Tibet Autonomous Region

Best time to visit: May, June, August

Altitude: 3650m

Difficulty level: Average
Shalu to Nartang Trek in Tibet begins at the brilliant Shalu Monastery, goes through a few fantastic towns and uninhabited dry gulches, and finishes at Nartang Monastery. It is the briefest trek course in Tibet. It takes around 15 hours to stroll. You can partition it into 2 or 3 days per your physical condition. The flexible strolling season is from the earliest starting point of April to the end of October. Shalu Nartang trek begins from Gyantse, the acclaimed urban area in Tibet. We will drive to Shalu Monastery and navigate west over several miniature ranges to Ngor Monastery.
4. Mount Kailash trekking
Location: Mount Kailash

Best time to visit: April to June and September to December

Difficulty: Medium to difficult
Mount Kailash trekking visit is a standout amongst the most admiring and testing of treks for travelers on the planet. In Tibet, this trekking course is known as the kora around Mt. Kailash, which is heavenly to four religions and a profoundly numinous spot. Pioneers throng to the mountain Tibetans and Hindus and Buddhists from India to Japan, joined by Western and Chinese voyagers who go to Tibet to visit this heavenly mountain and the close-by consecrated Lake Manasarovar. The Mount Kailash kora begins at the appeal-free town of Darchen and opens up unending extends of infertile area, rich green valleys, snow-topped crests, and pristine blue lakes, twisting passes. Tibetans do pilgrimage trek around Mount Kailash in winter to challenge their sins.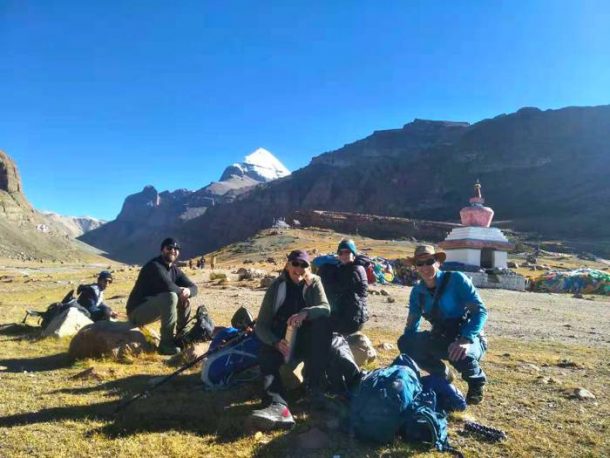 5. Tsurphu to Yangpachen Trek in Tibet
Location: Lhasa Prefecture, Tibet Autonomous Region

Best time to visit: In winter and summer

Altitude: 3650m

Difficulty level: average
Tsurphu to Yangpachen trek is a rough walk starting at Tsurphu Monastery and intersecting a few high valleys like Leten valley and Bartso valley before rising into the expansive and windswept Yangpachen valley. This trek is a pleasantly adjusted blend of social and wild exercises, with high tundra, mountain scenes, old religious communities, and a remote abbey. Tsurphu to Yangpachen trek visit is a fantastic four days trek for the individuals who need to get a nearby contact with the wanderers and become acquainted with their way of life. Notwithstanding their lasting winter homes, they spend a significant part of the year outdoors with their creatures. The final destination ends at Yangpachen hot spring sites and has a bath in a natural hot spring.