Tibetan Terrier-"Holy Dogs of Tibet"
For those person who love animals,especially for those love dogs,the Tibetan Terrier is a medium-size breed of dog originated in Tibet.This shaggy and bearded dog, from the province of Tsang.Explore Tibet Team, a professional Tibet travel agency, today introduces a cute Tibet animal- Tibetan Terrier for you.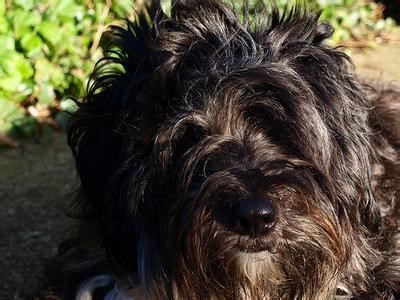 Tibetan Terrier is not like its name,and he is not a member of the terrier group.His name acquired from European travelers who first encountered it,he looked like the terriers.The Tibetan Terrier is a powerful, medium sized dog,the shaggy coat is his unique appearance.Besides,another unusual features of him is the broad, flat feet with hair between the toes. Thus,his cute feet just like an natural snow shoes,are ideal for climbing mountains.His eyes and ears are large,,but they are well feathered by his hair.
Monks and families treated Tibetan Terrier as "the little people",because it is not only can herd sheep,but also can assist in protecting properties and flocks.So Tibetan terrier has raised in monasteries by lamas over 2000 years.
Tibetan Terrier is also known as the "Holy Dogs of Tibet" in Tibet.He is treated as good luck charms, mascots for Tibet people. Tibetan Terrier is never sold but only as gifts by monks.The giving is a way to promote good fortune.
Do you love this cute little guy? Explore Tibet Team,a professional Tibet travel agency,offer earnest invitation to you to Tibet.