Tibetan Monasteries had donated to Wuhan Crisis
Tibetan monasteries in the Tibetan Autonomous Region, Qinghai province, and Yunnan province had gathered a donation to support Wuhan Crisis.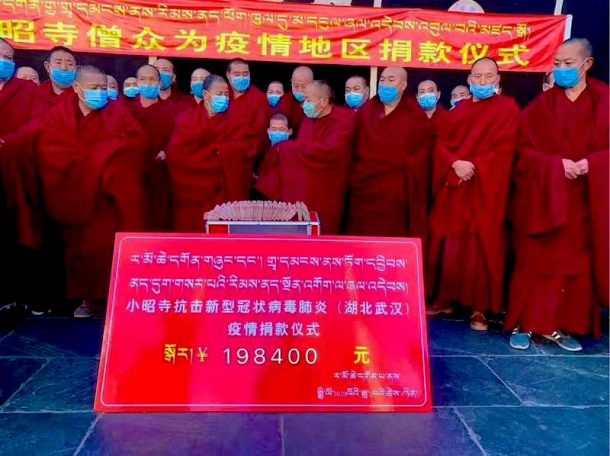 The Three Great Monastery of Tibet; Sera monastery, Drepung monastery and Garden monastery in Tibetan Autonomous Region. Tashi Lhunpo monastery, Tsephu monastery, Gyume monastery, Jokhang Temple, Ramoche Monastery, Drak Yarpa monastery, and Kundunling monastery have also participated for the donation.
The monasteries of Qinghai Province are the Khumbum monastery, the Jachung monastery, the Lutsang monastery, and the Tsonga monastery.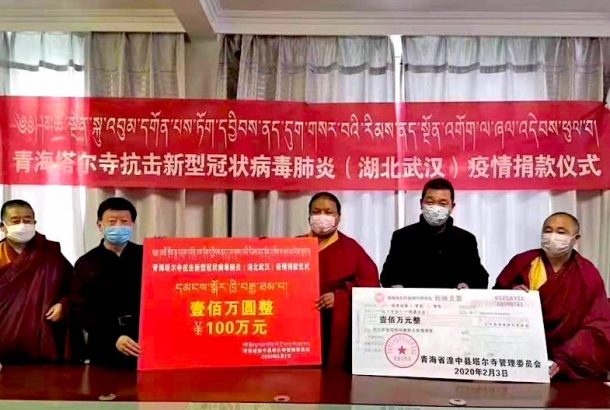 Gaden Sumtseling monastery in Yunnan Dechen Tibetan prefecture had given a donation to the crisis.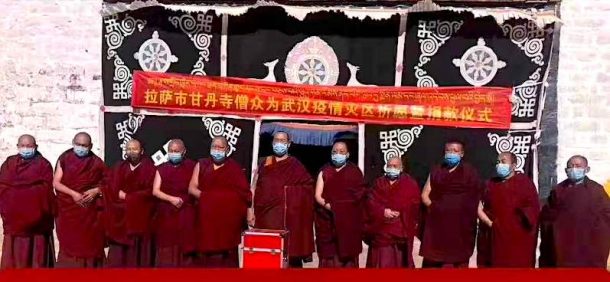 Here is the sum of money that donated by respective monasteries:
| | |
| --- | --- |
| Name of the monastery | Total amount |
| Gaden monastery | 3,82,900 RMB |
| Drepung monastery | 3,53,032 RMB |
| Sera monastery | 3,00,000 RMB |
| Tashi Lhunpo monastery | 7,09,083 RMB |
| Kunden Ling monastery | 1,71,800 RMB |
| Jokhang Temple | 2,86,750 RMB |
| Ramoche Temple | 1,98,400 RMB |
| Gyume Monastery | 1,17,500 RMB |
| Drak Yarpa Monastery | 1,17,051 RMB |
| Tserphu Monastery | 1,61,260 RMB |
| Kumbum Monastery | 10,00,000 RMB |
| Jakhung monastery | 50,000 RMB |
| Lhutsang monastery | 61,498 RMB |
| Tsongka Monastery | 1,00,000 RMB |
| Wayan Monastery | 15,050 RMB |
| Dechen Gaden Sumtseling | 10,00,000 RMB |