Tibet Permits for International Travelers
Traveling to Tibet is unlike travel to any other place in the world. A land of amazing landscapes, stunning scenery, unique Tibetan culture, and devout Buddhism, Tibet is unique in many ways. Not the least of these is how to travel there as a tourist. While most countries only require a visa to enter them, the Tibet Autonomous Region of China also has other documentary requirements before you can travel. And to make it easier for international tourists to manage their trips, here is a list of the documents you need and how to get them.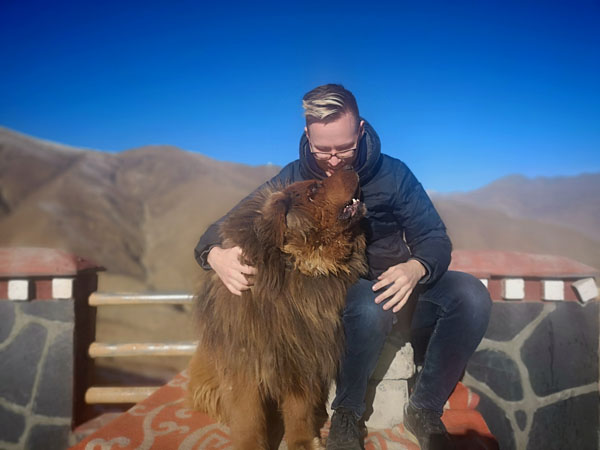 Independent Travel in Tibet
Independent travel in Tibet is no longer permitted, and since 2008, all international travelers to Tibet are required to be on a pre-arranged tour with a registered Tibetan travel agency. Before you can travel to Tibet, you need to book your tour, get your Chinese Visa and other permits and documents, and arrange your flights and other transport to the plateau. This can only be done with the help of travel agencies that handle the tours to Tibet, providing set itineraries, professional guides, drivers for the duration of the tour, and many other things besides. Travel agencies are also the only way to get permits for entering Tibet and traveling around the region at the Roof of the World.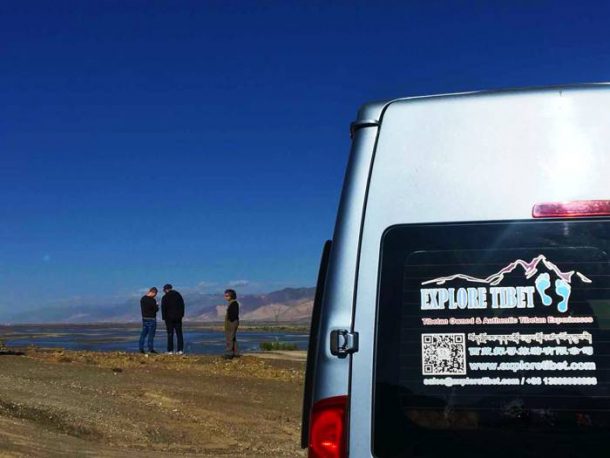 How to get the Documents for Tibet Tours
The first thing to do before you can get your documents is to book your tour with a reputable registered travel agency, such as Explore Tibet. Only then will your permits for Tibet be processed so you can enter the region. However, if you are traveling from mainland China to Tibet, by either flight or train, you will need to have your Chinese Entry Visa before booking.
Chinese Entry Visa
The Chinese Entry Visa is the standard visa for entering China as a tourist and is the main requirement for processing the applications for the permits on your behalf. Obtaining a visa for China can be done at the nearest Embassy of the People's Republic of China in your home or resident country, and takes around three working days to process.
The application process varies from country to country, with some countries required to make only personal applications, while others are allowed to apply by registered mail. There are also several countries around the world where travelers are required to apply for their visa through the Chinese Visa Application Service Center (CVASC), the official service for Chinese visa applications. The method you need to use is normally shown on the Chinese Embassy website for your home country.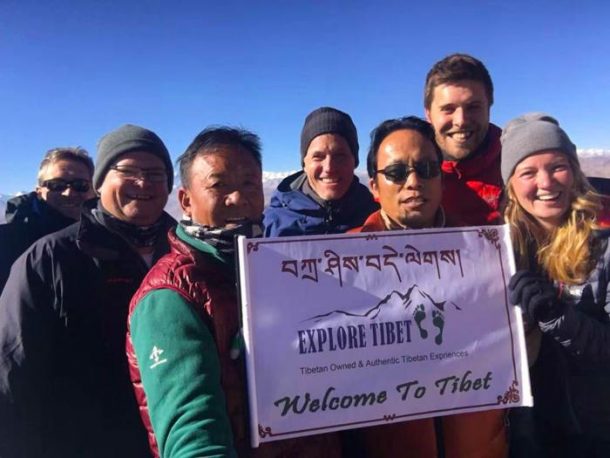 Visa applications for China require you to provide your original passport with at least six months validity remaining, a complete itinerary of your trip in China, a completed visa application form with no errors, two passport-sized photos, proof of return or onward flights from China, proof of hotel bookings in China, and the relevant fee, depending on your home country. Visa processing normally takes around three working days but can take longer depending on circumstances and method of application.
Chinese Group Visa
If you are entering from Nepal, you do not need a Chinese Entry Visa before you book your tour, as a Chinese Group Visa will be issued once you arrive in Kathmandu. The visa is applied for using your original passport and other permits and documents held by your travel agency, and once you arrive in Kathmandu, you will be met by our representative who will handle the application on your behalf. Personal applications are not permitted.
After collecting your passport and completed application form, as well as the relevant fee, our agent will process the application with the Embassy in the Nepali capital. Processing normally takes three working days, and applications submitted on a Monday before 11:00 am will be available for collection by Wednesday. The agent will collect the visa and bring all your documents to your hotel ready for your trip to Tibet.
The main permit required to enter Tibet from either direction, the Tibet Travel Permit gives travelers the ability to travel to Lhasa and around the area of the Tibetan capital. This unique permit can only be applied for prior to your trip and requires around 15-20 days to process. After booking your tour, we will make the application on your behalf using scanned copies of your passport and visa (if required). The permit is also required in order to board any flight or train to Tibet, and while the trains accept a photocopy, flights require the original. The document will be sent to your hotel in China ready for your arrival.
Alien's Travel Permit
If you are planning on traveling outside Lhasa, then you will also need the Alien's Travel Permit, which allows travel to the "unopened" areas of Tibet, including Tsedang in Lhoka, Shigatse, and Gyantse. It is also needed in conjunction with other permits for travel to other areas. The permit is normally processed once you arrive in Lhasa, using your original passport and Tibet Travel Permit, and our office in the city will ensure t is ready for your departure from the capital.
Restricted Areas Permit
If you are planning on heading even further afield to areas such as Ngari (for Mount Kailash), Nyingchi, and Nagqu, then you will need to have a Restricted Areas Permit, which is also known as the Military & Foreign Affairs Permit. This permit needs to be applied for at the same time as your Tibet Travel Permit, as it can take 10-15 days to process. We process the permit on your behalf once you have booked your tour, and it is normally available and with us by the time you are ready to depart from Lhasa.
Frontier Pass
All travel to the border areas of Tibet with India, Bhutan, and Nepal is restricted and requires all tourists, both international and domestic, to have a Frontier Pass. This is required for visits to such sites as Mount Everest Base Camp, Mount Kailash, and for crossing the border into Nepal, or vice versa. This is obtained in Lhasa on your behalf and takes a couple of hours to process.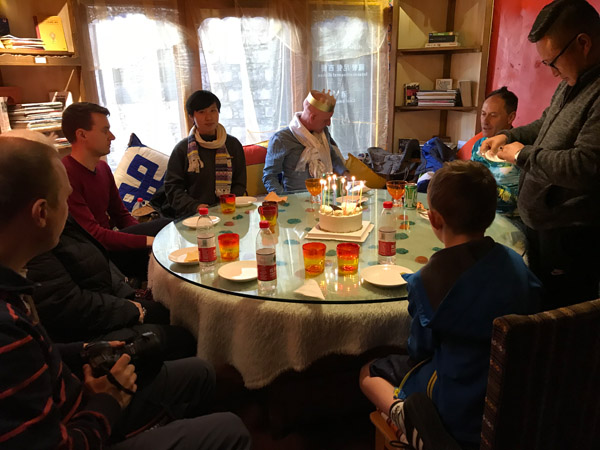 Additional Information
For those traveling to Tibet from Kathmandu in Nepal, the only permit you will not need is the Restricted Areas Permit, unless you are planning to travel to Ngari, Nyingchi, or Nagqu on your tour. All other permits must be on hand before you can cross the border into Tibet. All of the permits are also required for those who are flying to Lhasa from Kathmandu, even if you are not actually touring outside Lhasa, as the flight crosses areas where the permits are required.