Tibet Kyirong Border to Nepal Is Opened For Foreign Travelers Now | Explore Tibet
According to the Tibet tourism bureau, Tibet Kyirong border was opened for foreign travelers and Tibet travel permit for entering/exiting from Tibet Kyirong border b to Nepal is issuing now.
The overland tours between Tibet and Nepal was very popular for many travelers, but when the earthquake hit the ancient city of Kathmandu in April 2015. The Zhangmu border was totally closed for almost two years. It gradually opened for loading trucks only.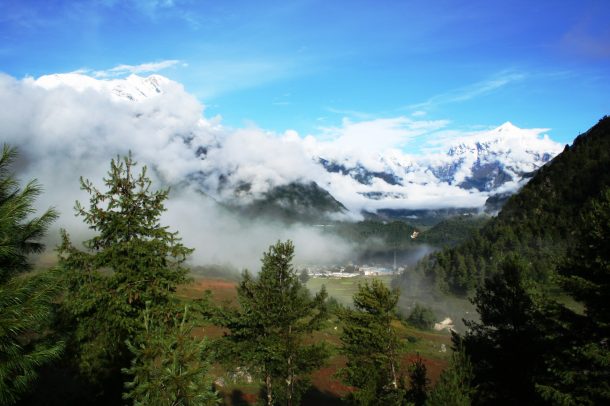 The new Sino-Nepal border Kyirong was started its preparation for new roads and other border administration, but it took more than a year to actually open for travelers since its official announcement last year, it was announced on CCTV that "Kyirong border would open in June".
How to obtain Tibet travel permit for the overseas tourists?
Kyirong is only 2800m high and it has the sub-tropical climate. It is about 755km from Lhasa through Shigatse and it is only around 85km to Kathmandu.
For more about Tibet Overland Tours to Nepal and Tibet travel permit. please click the link.