Chinese Name: 色林错湖
 English Name: Siling Tso Lake
 Location: Located in Xainza County, Nagqu Prefecture, Tibet Autonomous Region 
 Opening Hours: All-day
 Siling Tso- The highest lake in the world
 According to Chinese scientists, the Siling Tso of Tibet should be the highest lake in the world. Located in Zhongba County, the lake lies at an altitude of 4530 meters. It is a salt lake and also considered to be the second largest lake in Tibet (the first one is Namtso Lake). Here contain significant populations of black-necked cranes and some 120 species of birds in total and the 400,000-hectare reserve was established in 1993 to protect them. 
Legend of Siling Tso
According to the legend, Siling was an evil monster who lived Duilongdeqing County, near west Lhasa. Every day, the monster ate thousands of living things including beasts, animals, even humans. Everybody's scared and no one can conquer it. One day, a powerful Buddhist Padmasambhava decided to conquer it. He battled with Siling and defeated it. Then, the monster ran away into a broad lake located in Xainza County and Baingoin County of the Nagqu Prefecture. The Buddhist order stays in the lake forever. Thus, Siling Lake is named by his name.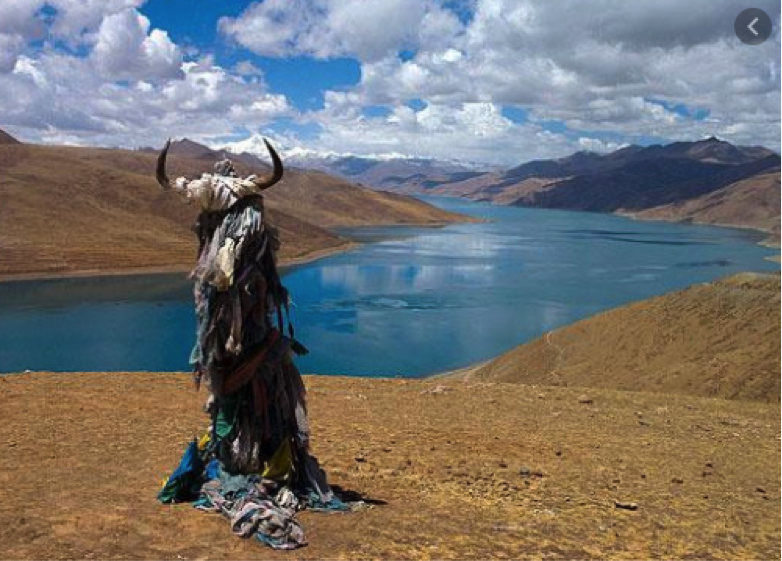 To know detail about the sites and for any travel information related to Tibet tours, you can write to us at [email protected]