The historical Barkhor Street
The Barkhor Street is the area surrounding the Jokhang Temple in the heart of Lhasa, Tibet. It is considered one of the oldest streets in the city, dating back to the time as early as when Jokhang Temple was built. With its ancient history and importance to Tibetans' spiritual life, it is one of the city's major attractions.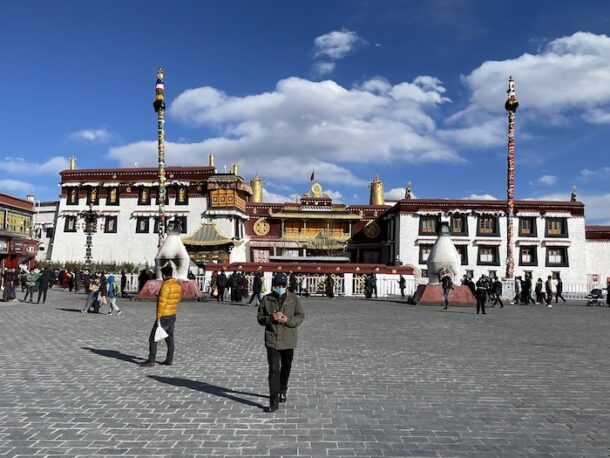 Barkhor is a circular street that is a holy site for devotional circumambulation for Tibetan pilgrims and locals. The walk is about one kilometer-long that encircles the entire area of Jokhang Temple and Muru Nyingba Monastery, the State Oracle's former seat in Lhasa. It also covers some houses of former nobles during old Tibet.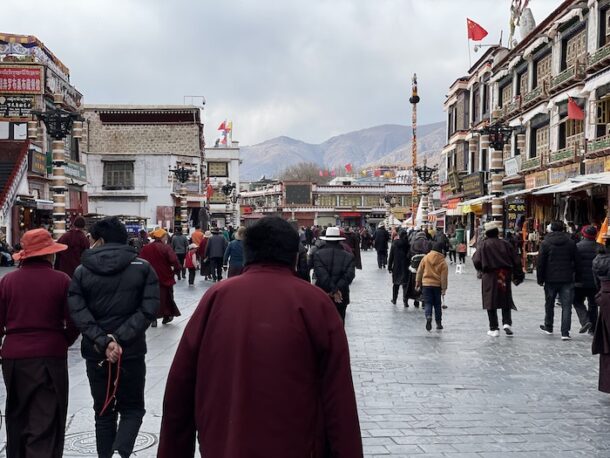 Tibetans believe doing the circumambulation or walking around Barkhor Street is a sacred religious activity since the street encircles the Jokhang Temple, considered the holiest religious site in Lhasa.
Barkhor Street has become part and parcel of local Tibetans' life in Lhasa for carrying out their daily circumambulatory ritual, which they believe accumulates virtues to boost their spiritual attainment.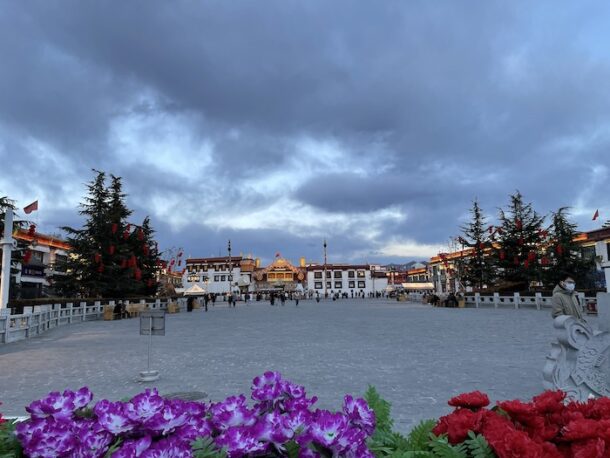 As per the Tibetan Buddhism tradition, one can walk around the Barkhor or any religious site in a clockwise manner. The number of circumambulations is usually done in odd numbers, i.e., one, three, five, etc.
It has almost become like a ritual-turned-custom for most elder Tibetans to do the street's circumambulation daily with prayer wheel and rosary in their hands. While most people walk around the Barkhor, some devout pilgrims do the circumambulation by prostration, though many times more difficult, the act is believed to multiply your spiritual attainment.
Besides their religious walk around the street, Tibetans also enjoy having some casual chats with their fellow walkers and pause to take some rest and have some sweet tea from some teashops within the street.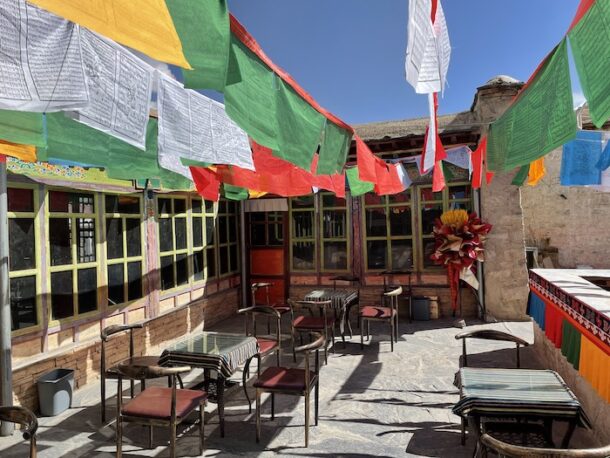 During the time of Saka Dawa, the Tibetan holy month (the fourth month of the Tibetan calendar), the biggest crowd of people walking around the street, especially on the 15th day of the Tibetan month.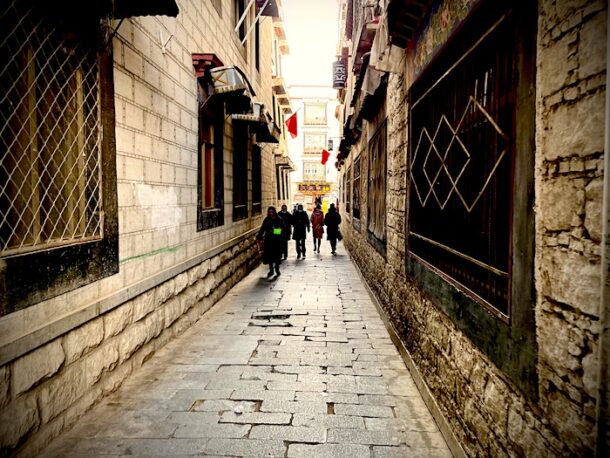 Apart from its spiritual significance for centuries, Barkhor Street in the modern days has also become a popular commercial area for shopping for Tibetan handicrafts and all kinds of mementos. One can almost purchase anything ranging from Tibetan carpet to Thangka painting to popular Tibetan singing bowl.
With its ancient history and vibrant culture, Jokhang should remain top of your must-visit places in Lhasa.