The Grand Yarlung Tsangpo – Cradle of Tibetan Civilization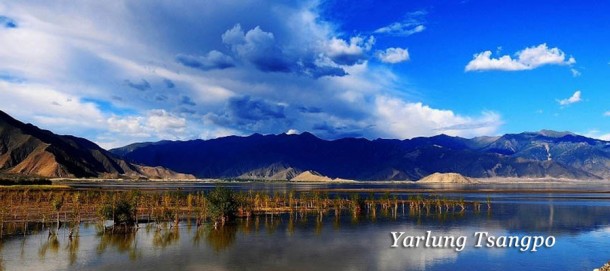 The significance of Yarlung Tsangpo can be understood from the very name of the ancient Tibetan civilization—Yarlung Civilization.
Yarlung is the name of the river and Tsangpo is a Tibetan word that means "river". In the places nearby Lhasa, Yarlung Tsangpo is simply known as Tsangpo. It is one of the most important rivers of Tibet that rises in Tibet and passes through several neighboring countries.
Yarlung Tsangpo is about 1,800 miles (2,900 km) long, is one of the major rivers of Aisa, and it has been called the "Everest of Rivers" for the extreme conditions of the river.
The river originates at Tamlung Tso River in western Tibet, southeast of Mount Kailash and Lake Manasarover. It passes through the Indian state of Arunachal Pradesh where it is known as the Siang. From there it flows southwest through the Assam Valley as Brahmaputra and south through Bangladesh as Jamuna. Subsequently it merges with the Padma, the main distributary of Ganges, and then the Meghna before finally emptying into the Bay of Bengal.
Just like four riverine civilizations that developed along with the Nile valley in Egypt, the Indus valley in the Indian subcontinent, and Yellow River valley in China, Yarlung valley by the Yarlong Tsangpo has been known as the cradle of ancient Tibetan civilization.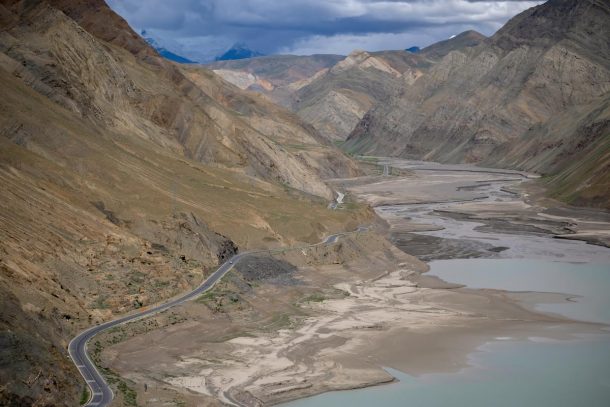 While one can have a proper view of Tsangpo at the south side of Lhasa where the river is usually quite matured, it is also possible to enjoy the picturesque scene of the river from Shigatse, the second largest city of Tibet. However, the Tsangpo River mostly remains frozen during winter time.
Tsangpo is also an important element of Tibetans social life, especially in Lhasa where people have bath at the riverside during Karma Dunba, the Tibetan bathing festival. There are many popular songs and literary works themed on Yarlung Tsangpo which receives warm reception from Tibetan audience.