Sakya monastery is located in Sakya county of the Tibetan Autonomous Region. It is 127km from the Shigatse on the way to Tingri. The monastery is the Sakya Tibetan Buddhist sect's seat and was founded in 1073 by Kuchok Gyalpo. He is originally a Nyingmapa monk of Tsang's noble family, and later, he became the first Sakya Trizin.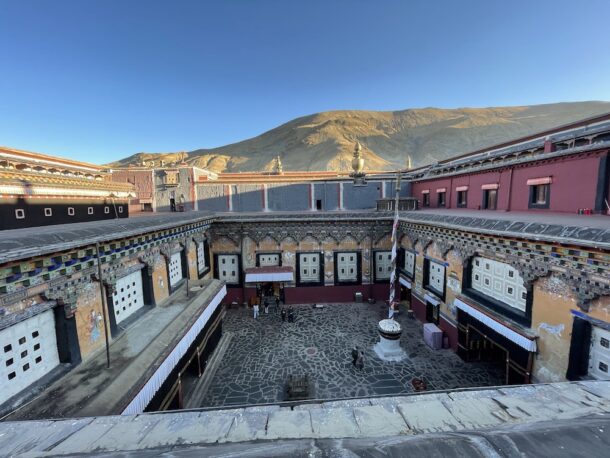 Sakya Monastery's insights
The monastery's architecture is very different from the rest of the monasteries in Tibet. It was because of the huge influence of the Mongolian Empire after the downfall of the Tibetan Empire. The monastery is covering around 18,000 square meters with surrounding with a huge high wall. There are four watchtowers at each corner of the monastery compound. The main prayer hall known as Lhakang Chenmo is the only surviving building. Due to the cultural revolution in Tibet, most monastery buildings were ruined, but locals restored them later.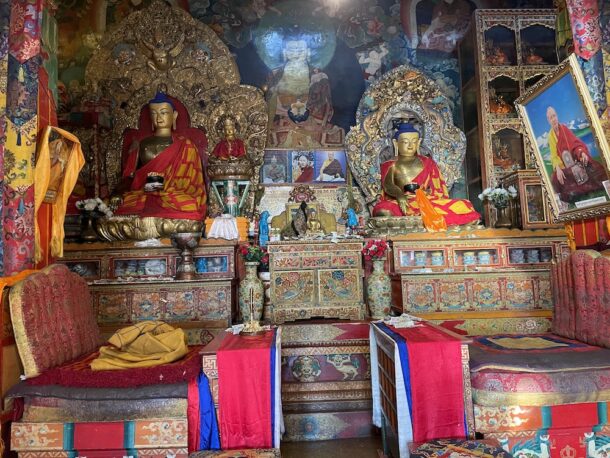 But some of the most amazing structures are seen today as well, the pillars of the main temple are from different types of tree trunks. It's 10 meter high and circumference might have 2 meters. There are around 30 pillars inside the main hall with 3 pillars in column and 10 pillars in each row. There are many old Thangka paintings hanged over the walls of the hall and many more old murals.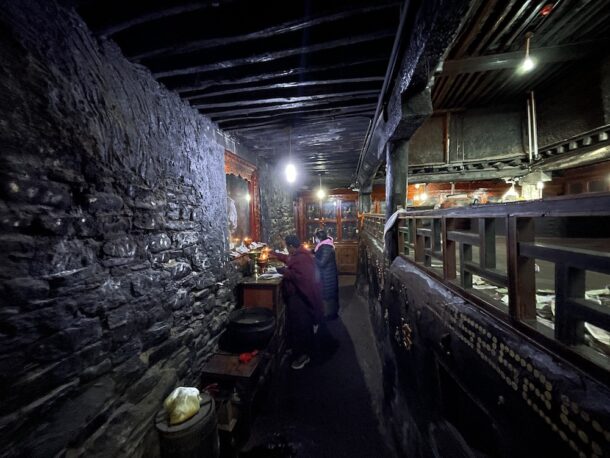 The most spectacular sight in the monastery is the great library. It was built under Mongolian Emperor Kublai Khan's orders and presented to Phagpa Lama on his visit to China. This library consists of thousand volumes of Buddhist scriptures written in gold letters. These include literature, history, philosophy, art, and astronomy texts. Each page has six feet long and eighteen inches in breadth. These books are bound in an iron case. These books are shelved along the walls of the main temple behind the prayer hall. It sealed up in a wall 60 meters long and 10 meters high. It is believed to have remained untouched for hundreds of years.