Gyantse: Ancient Commercial Street For Tibetan
GYANTSE
Between the 14th and 15th centuries, Gyantse emerged as the center of a fiefdom with powerful connections to the Sakyapa order. By 1440 Gyantse's most impressive architectural achievements- The Kumbum and the Dzong had been completed. Pelkor Chode Monastery also dates from this period.
Gyantse's historical importance declined from the end of the 15th century, although the town continued to be a major center for the trade of wood and wool between India and Tibet. Gyantse carpets, considered the finest in Tibet, were export by Yak cart to Gangtok, Kalimpong, and beyond.
In 1904 it became the site of a major battle during Younghusband's advance on Lhasa. Lying on a historic trade route between India and Tibet, Gyantse has long been a crucial link for traders and pilgrims journeying across the Himalayan plateau. It was once considered Tibet's third city, behind Lhasa and Shigatse, but has been eclipsed in size and importance in recent decades.
Gyantse Kumbum Chorten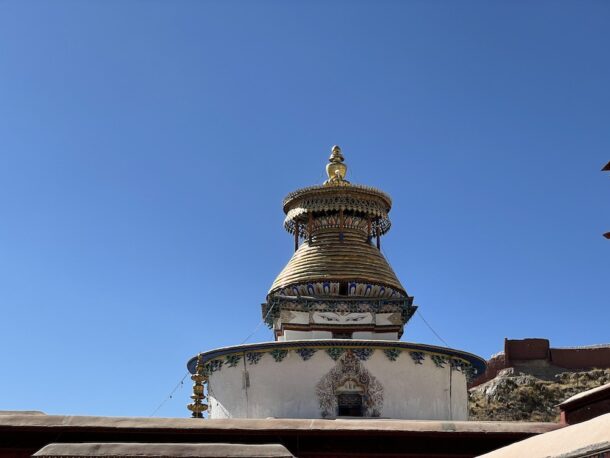 Gyantse's greatest sight is the Gyantse Kunbum, the largest Chorten in Tibet and one of its architectural wonders. The white stupa contains a seemingly endless series of mural-filled chapels and offers outstanding views from its upper levels. The Gyantse Kunbum has been described as the most important of its kind in Tibet. There are only two contemporaries, ruined and remote in the Buddhist world.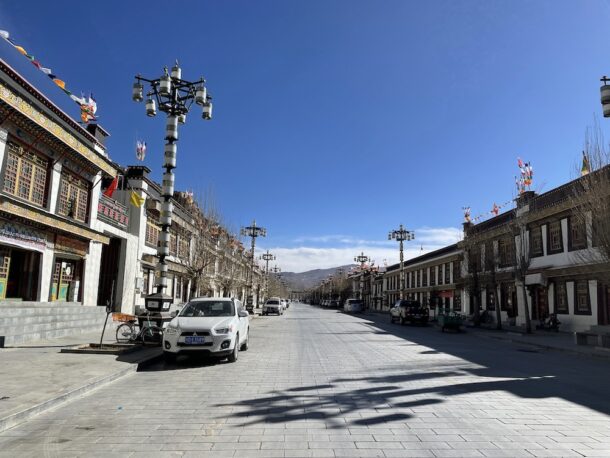 Jonang Kunbum, 60 Km northeast of Lhasa and the even more remote Chung Riwoche, west of Tsang. However, it is commonly held that neither could ever compare with the style and grandeur of Gyantse Kunbum.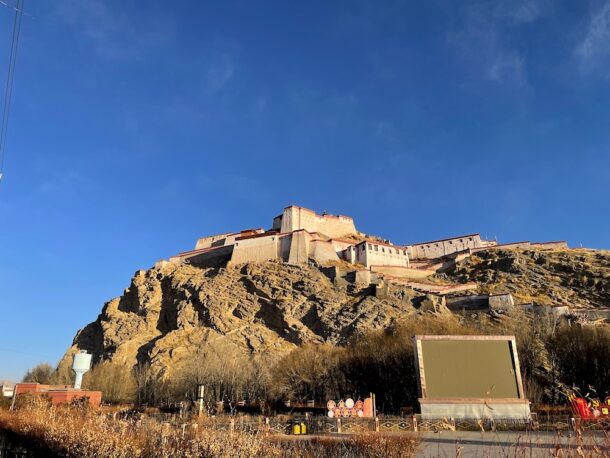 You can enter the Kunbum and follow a clockwise route that leads murmuring pilgrims up through the six floors, taking in the dozens of rather tiny chapels that recede into the walls along the way. The main reason to do the 20-minutes climb to the top of the Gyantse Dzong is for the fabulous views of the Pelkor Chode Monastery and Gyantse's whitewashed old town below.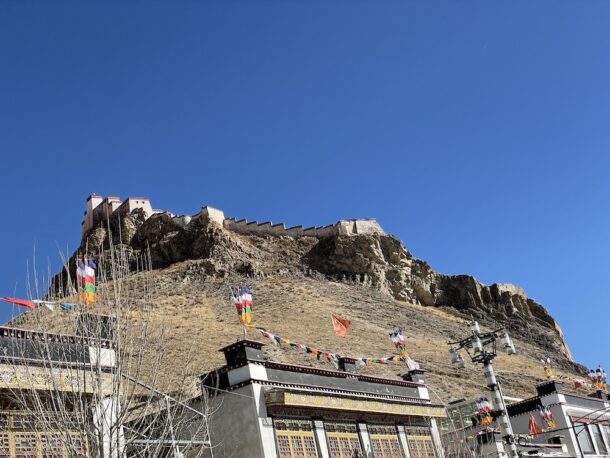 On the left, there is a Gyantse fort on a small hill. It was a resident of the Gyantse governer.