How to Travel to Tibet from Mainland China
Planning your trip to Tibet does not just mean contacting a Tibet tour operator, but also planning how you are going to get there. There are many routes that lead to Lhasa on the high Tibetan Plateau. The most of them start in mainland China, with both flights and train journeys to the roof of the world.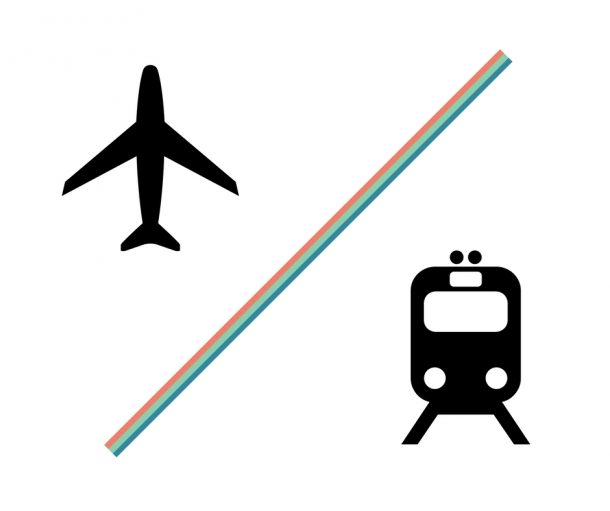 Trains run from seven major cities in China, known as gateway cities, and there are flights from many different Chinese airports. These are the means of travel to Tibet from the mainland China.
Flights to Tibet
There are no long-haul or connecting flights to Tibet from international locations outside China and Nepal, or flights to Lhasa. You will need to first stop in one of the available cities in mainland China in order to get the flight to Lhasa.
Domestic Flight to Tibet
Taking a flight to Lhasa is a popular way to travel to the plateau. It is the fastest option for many travelers to Tibet. Currently, there are more than 18 cities across mainland China where you can get direct and connecting flights to Lhasa, including Beijing, Chengdu, Chongqing, Kunming, Shanghai, and Xi'an. The major cities have as many as fifteen flights a day to Lhasa and provide convenient direct routes to the roof of the world.
However, even with so many cities to choose from, it is advisable to book early in the peak tourist season in Tibet. As the flights to Lhasa can get booked up very quickly, with hundreds of thousands of tourists traveling to the plateau every year.
Direct flights from Chinese Major Cities to Lhasa
Chengdu is the most popular city in China for flights to Tibet. With more than 15 flights a day to Lhasa from May to October.  The travel time of just 2 hours 25 minutes. Chengdu is an international airport and receives flights from all over Asia, as well as the Middle East, Amsterdam, Paris, Helsinki, and Madrid in Europe, Australia, and Los Angeles, New York, and San Francisco in the United States.
Beijing, Chongqing, and Kunming are the next most popular airports, with flights from Beijing taking around four and a half hours, Chongqing flights taking 2 hours 50 minutes, and Kunming flights only taking around three hours.
Flights from Shanghai to Lhasa take around 7 hours, and there are normally five flights a day, while there are seven flights a day from Xi'an, which take around 3 hours 20 minutes. Flights from Shangri-La in Yunnan Province run just once a day, and it takes around 2 hours for the trip, while from Xining, the main gateway to Tibet for train travel, a direct flight takes just 2 hours 30 minutes and there are normally around five flights a day.
Train to Tibet
The other option for getting to Tibet from China is the famous Qinghai Tibet Railway, which runs from Xining to Lhasa, and through trains from six other gateway cities across China.
Traveling by train, although a much more time-consuming option. It is a very popular choice for travelers heading to Tibet. As you get to view the stunning scenery and spectacular mountains that the train passes through on its long journey to Lhasa.
Seven Gateway Cities to Tibet
Trains to Tibet currently run from seven major gateway cities in mainland China to Lhasa, and all of the trains pass through Xining en route to the plateau. The gateway cities to Tibet are Beijing, Chengdu, Chongqing, Guangzhou, Shanghai, Xining, and Lanzhou. There is also a stop at the station in Xi'an, where you can board the train bound for Lhasa from either Guangzhou or Shanghai, although this is not recommended in the peak months as the train is normally full before leaving the starting locations.
The train to Tibet is a journey of excitement and discovery, as it heads up over the edge of the Qinghai Tibet Plateau, and crosses some of Tibet's most spectacular landscapes on the route to Lhasa. Along the way, the conductors of the train will introduce the most stunning sights on the route from Xining to Lhasa. And provide insights into Tibetan heritage, customs, and dishes in Chinese, Tibetan, and English. It is one of the best ways to travel to Tibet.
Beijing
It is one of the three initial routes to Tibet from mainland China. It has been running trains to Lhasa daily since the Qinghai Tibet Railway opened in 2006. The train from Beijing covers a distance of 3,757 kilometers and crosses through eight Chinese provinces on its route across the country to Tibet. Taking around 41 hours to make the journey, it is one of the longest of the routes to Lhasa. It is only for those who love to travel by train.
Shanghai
Another of the first links from China to Tibet is the train from Shanghai. It also crosses eight provinces on its trip to Lhasa and covers a total distance of 4,373 kilometers. It is the second longest route to Tibet. The train takes almost 48 hours to make the journey and passes through some of China's most beautiful countryside before finally reaching the high-altitude Tibetan plateau.
Chengdu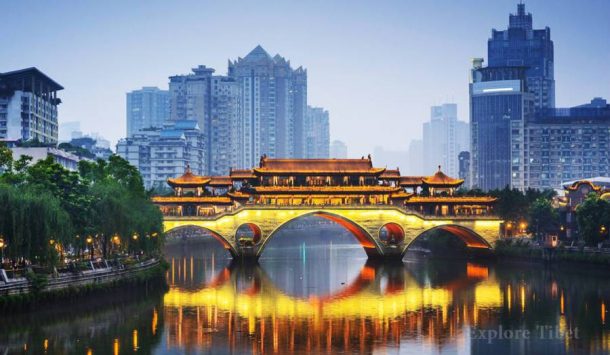 Chengdu is one of the most popular routes for train travelers to Tibet. Crossing five Chinese provinces and covering a distance of 3,070 kilometers. The journey from the land of the giant panda takes around 42 hours to get to Lhasa. It is also a popular starting point for people taking a trip to Tibet overland. By using the famous G318 National Highway through Western Sichuan and Southeastern Tibet to reach Lhasa.
Guangzhou
The route from Guangzhou to Tibet is the longest of all the Tibet trains. It is covering a massive 4,980 kilometers.  As it snakes its way northward through China to Henan Province, before turning west to head to Xining and finally south to Lhasa. The trains only leave every other day, and the whole journey takes around 53 hours to complete. This long train journey is really one for avid train lovers, and the three-day trip is a real adventure. On a trip, this long, boredom can easily set in, so some music or a few good books are a good idea.
Chongqing
One of the vital overland gateways to Tibet, the train from Chongqing runs for 3,654 kilometers to Lhasa, and it takes around 42 hours to make the journey. Chongqing is as vital to Tibetan tourism as Chengdu. It is the third most popular starting point for the Tibet train trips for foreign travelers. It is also a favorite for those taking a Yangtze River cruise before their journey to Tibet. And lies in a beautiful part of China's vast countryside.
Lanzhou
The capital of Gansu Province in Northwest China and a former major city on the ancient Silk Road. Lanzhou is the second shortest of all the train journeys to Tibet, taking just 25 hours.  It is covering a distance of only 2,188 kilometers. Trains depart from Lanzhou every other day, and all trains coming from the rest of China pass through the city en route to the Tibetan Plateau.
Xining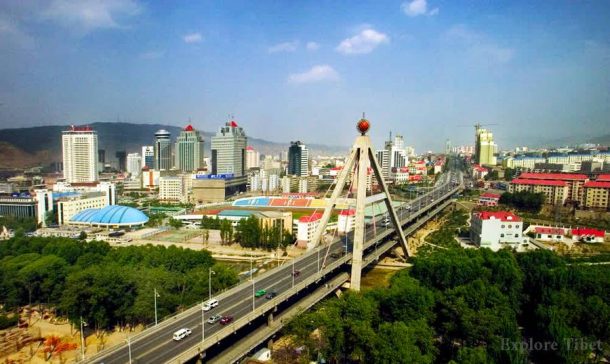 Xining is the starting point of the Qinghai Tibet Railway and the most popular starting point for travel to Tibet. Around 25 percent of all rail travelers to Tibet start their journey in Xining. The trains starting in Xining are longer than trains from the rest of China. The more carriages are laid on to meet the increased demand for tickets. Even in summer, there is a better chance of getting a ticket from Xining to Lhasa than at any other gateway city in China. Travel time is less than a day, at only around 22 hours. The train crosses 1,972 kilometers to get to its destination.
As the starting point of the Qinghai Tibet Railway, all trains from the rest of China must pass through Xining on the way to Lhasa. By making it one of the busiest railway stations in northern China, especially in the peak months for Tibetan tourism.