How to Start a Tibet Tour Plan and Obtain the Tibet Travel Permit in 2020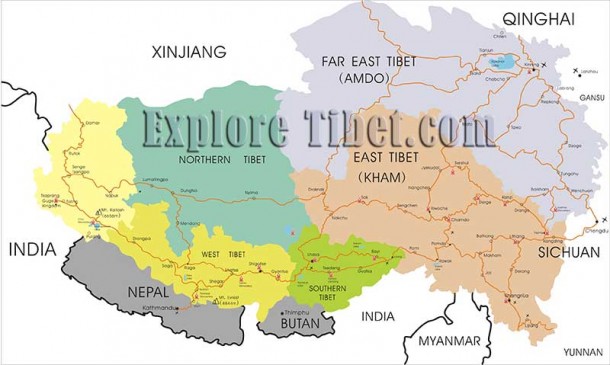 Though Tibet is well known for its stunning landscapes and the enriching culture, but due to its geographical distinctiveness and restrictive formalities, so it is fairly important to have the up-to-date Tibet travel information while you plan a tour to Tibet. According to years of working experiences, Explore Tibet Team provide firsthand Tibet travel information and helpful tips to make your travel ease and worry free. Some are listed as below.
Tips for China visa application
Like other countries, you should have a valid China visa to enter the country, but due to Tibet's political sensitivity sometime your visa application will be rejected from the Chinese Embassy if you mention Tibet as your travel destination in your application form, so better apply your China visa through some visa agent in your home area, or if you have other tour programs in Mainland China then use that information for the application.
How to obtain Tibet travel permit in 2020?
Tibet is still not fully opened for foreigners and having a China visa is not enough to enter the country, you should obtain Tibet permit to on board flights or train into Tibet. According to the Tibet Tourism Bureau policies, all the foreign visitors should have Tibet permit traveling within the Tibet Autonomous Region, and you can only obtain it through local travel agencies who have registered in Tibet.
So we suggest travelers to plan the tour in advance and book it at least half months before, then it will give you enough time to prepare and receive the Tibet permit on time to start your tour with ease and worry free, last minute booking may impossible for Tibet as the permit process at least takes 3 working days and sometime more.
Health and safety tips for Tibet tour
Along the rapid growing numbers of travelers around the world, the health and safety concern becomes important part of a successful trip. Obviously Tibet becomes an adventurous destination for many travelers with its altitude and climate. According to the US National Library of Medicine, acute mountain sickness is caused due to a combination of reduced air pressure and lower oxygen level at the high altitude, also if you travel to higher places very quickly, then it will increase the possibility of getting AMS, symptoms can be different from mild dizzy to vomiting based on the seriousness, so if you know the very cause of it then it is easier to prevent or treat, some of the best precautions suggested from medical experts are;
Ascent gradually and avoid sudden gain in altitude
Stop for a day or two of rest for every 2,000 feet (0.61 km) above 8,000 feet (2.44 km)
Sleep at lower altitude when possible
Learn how to recognize early symptoms of mountain sickness
According to the US National Library of Medicine, Early diagnosis is important, as it is easier to treat in the early stages, so that it can be treated by taking oxygen or go to lower place as soon as possible. Also, Acetazolamide (Diam ox) may help improve breathing and reduce mild symptoms. This drug can cause increased urination. Make sure you drink plenty of fluids and avoid alcohol when taking this drug.