How to Customize Tibet Tours 2019
Ever since Tibet was finally opened up to foreign tourists and travelers in 1985, it has been the dream of thousands of people around the world to travel to this high-altitude land of massive mountains and devout Buddhism.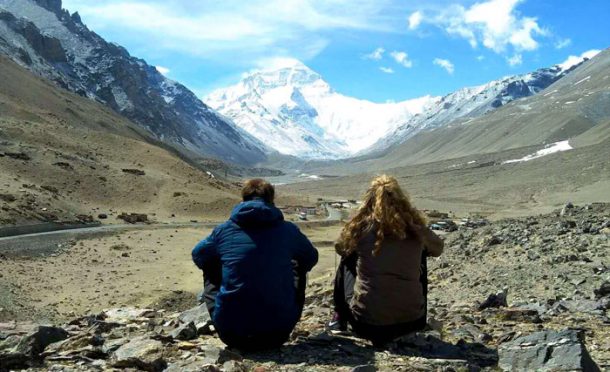 Traveling on private and small group tours to this Land of Snows has become a popular means of tourism since the restrictions on travel came about and now, independent travel is no longer allowed in the region.
All travelers to Tibet must be on an organized tour, complete with the tour guide, driver, and private vehicle, and it is no longer possible to get the Tibet Travel permit for entering the region without a pre-booked tour. And while there are a wide number of tour operators available, few are actually located in Tibet and work with only Tibetan guides and drivers.
Here at Explore Tibet, we have more than 30 tours to choose from, both Private Tours and our ever-popular Small group Tours, where you can join a group of other people traveling to the same destinations together.
What is a "Customized" tour of Tibet?
The alternative to our Small Group Tours or our defined Private Tours is the "customized" tour. This specialist tour type allows you to choose where you want to go, what you want to do, etc., without following any pre-arranged itinerary.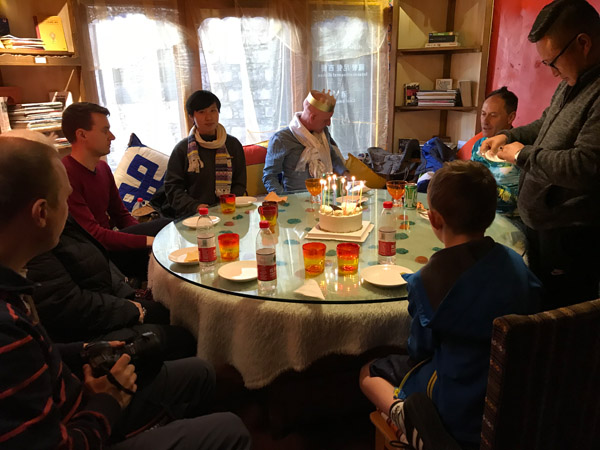 The Custom Tour is a way to customize the tour of Tibet to give you full control on when and where to travel and is one of the best options for those that want to be a little more adventurous on their trip to the Roof of the World. By following a few easy steps, you can son have your Custom Tour of Tibet ready for you to travel.
Choose your entry into Tibet
Entry into Tibet is an important decision to make, as it can affect the order of your itinerary. Entry to the region can be done only from mainland China or Nepal and can be done in a number of ways.
For those traveling to Tibet from mainland China, you have the option of entering Tibet into Lhasa or Nyingchi, while from Kathmandu, you can enter into Lhasa or Gyirong Port, on the western border with Nepal.
Select your travel method into Tibet
From China, you have two options for travel into Tibet, by flight or by train. Flights depart from around 24 different airports across China to Tibet, landing mainly at the Lhasa Gonggar International Airport, with a few landing at the Mainling Airport in Nyingchi Prefecture. Flight times and prices do vary, depending on the departure city, but are a fast and easy way to get up to the plateau.
Trains to Tibet are fast becoming a very popular option, and with seven gateway cities across China offering train services to the plateau, the choice of departure location is varied. The trains can take from 22 hours to around 55 hours to reach the plateau, and depart almost daily from Guangzhou, Shanghai, Beijing, Chengdu, Chongqing, Lanzhou, and Xining. While not the fastest option, it is the cheapest, and the trains journeys are an amazing adventure all of their own.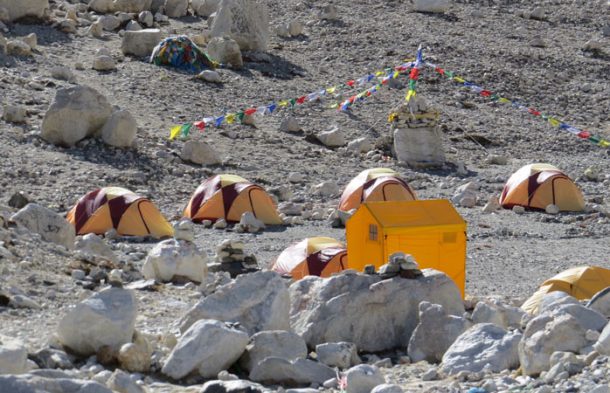 From Nepal, you also have two options for entering Tibet, by car or by flight. Flights depart daily from Kathmandu's Tribhuvan International Airport, taking around 90 minutes to cross the Himalayas to Lhasa. Alternatively, you can travel to the border between Nepal and China at Gyirong Port, to the northwest of Kathmandu, and cross the border to meet your guide for the start of your overland tour. The overland tour from Nepal to Tibet is one of the top-selling Tibet tours.
Choose your destinations in Tibet
Tibet has seven prefectures, which include Lhasa, Shigatse, Shannan, Ngari, Nagqu, Nyingchi, and Chamdo. While there are restrictions on some places in terms of permits, there are very few places that you cannot actually go to in Tibet these days, which makes choosing your destinations all that much harder.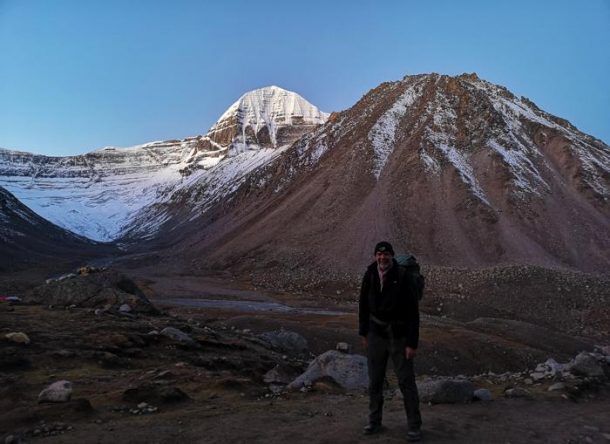 Many people choose to take in the major hotspots in their tours, which normally include the highlights of Lhasa, Mount Everest Base Camp, Shigatse, etc. However, you can also take a trip to Nyingchi, which is the home of the Peach Blossom Festival in spring or head far west into Ngari to visit the sacred Mount Kailash, the most sacred mountain in the world. The choice is wholly up to you, and if you are stuck for where to choose, our professional expert advisors can help you to decide.
Normally, tours use the average of a three-star hotel when staying in major cities such as Lhasa. However, you can customize where you stay by simply letting us know your accommodation preferences.
Lhasa has a vast variety of hotels and guesthouses, which includes several large five-star hotels from some of the world's well-known hotel chains. Shigatse, the second city of Tibet, also has a wide variety, up to four-star hotels, and in many of the other cities, 3-star and 4-star are available.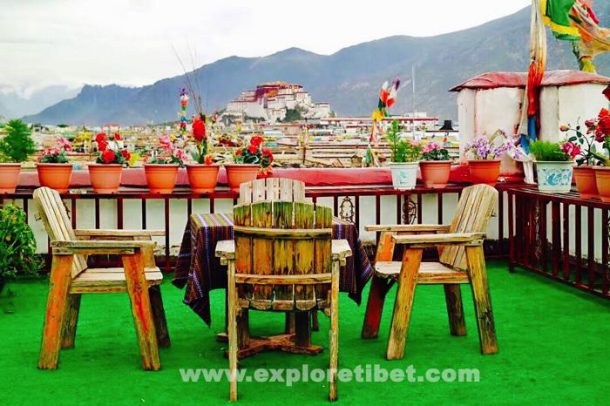 The further afield you go, however, the less likely you are to be able to find the higher-end guesthouses and hotels. Out in the more remote areas, the accommodation is often a little more basic, but usually has all the major amenities and facilities that you will require. Although, in some places, you may find only very basic accommodation is available.
Select your dates for travel and how long
When you travel is up to you, and there are options to choose to travel to Tibet at almost any time of the year. Spring and autumn, from April to May and September to November, are the most popular times to travel for those interested in Tibet trekking, while the peak period is normally the summer monsoon season, from June to August.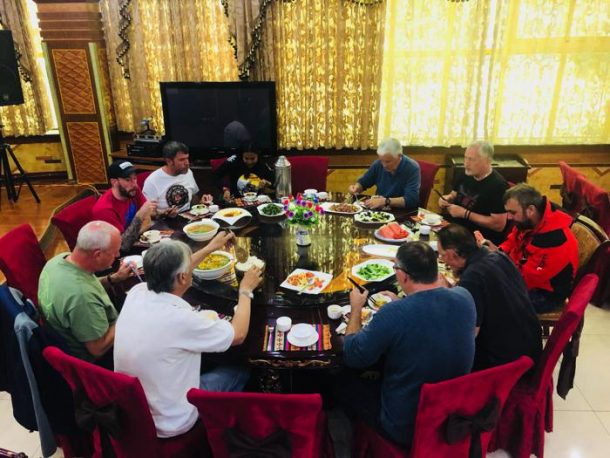 Winter, from December to February, is also possible for travel in Tibet, though you may find the weather can restrict travel to some places in the farthest corners of the plateau.
How long you spend in Tibet is entirely up to you, though you are somewhat restricted to a maximum of just 30 days, which is the limit of your Tibet Travel Permit. Most tours last for around 7-10 days, with others as long as 15-17 days long. But this is entirely up to you, and you can stay for longer than that if you wish.
Conclusion
Creating that ultimate adventure into Tibet is almost as exciting as actually traveling, and with our expertise in tours of Tibet and our professional tour advisors, we can make sure that you can create that personalized adventurous exploration of the Tibetan plateau, so that you can see and do all of the things that you have always dreamed about. If you want to know more about our Tibet Customize Tours, please get in touch with us and let us make your dreams come true.