Viewed against the blue sky, white clouds and the shimmering white of the snow mountains and glaciers, there is a small village with a rouge and yet dignified style.Explore Tibet Team,a Tibetan-run travel agency based in Lhasa,says Tuiwa Village is the rooftop village in the world.Explore Tibet Team, a professional Tibet travel agency, introduces this village to you.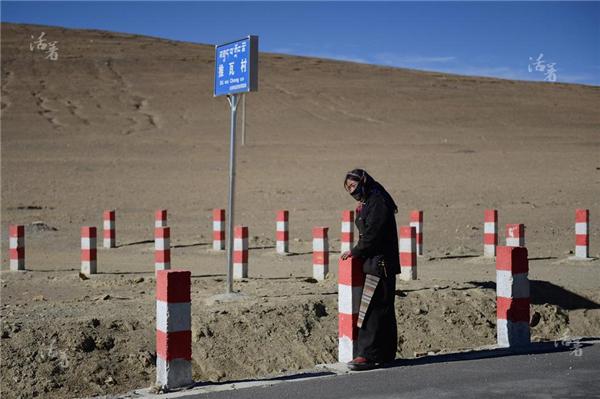 The Tuiwa Village is located near the Lake Puma Yumco,lying at the foot of the Mt. Mengda Gangri. It is in in Lhoka Prefecture,and the south of Tibet. With an elevation of 5,070 meters above sea level, it is the highest administrative village in the world. So the density of oxygen in Tuiwa Village is only half of the inland cities' oxygen content.
There were few inhabitants round Tuiwa Village due to the high altitude, and the villagers of Tuiwa live a simple and plain lifestyle. where there is no neon lights, busting supermarkets. Most villager will carry water on her back and walk long distance even the weather still as cold as that in winter.
The Tuiwa Village is a pastoral area, and the income of villagers is dependent wholly on livestock husbandry.In order to get through the withered grass season in the midwinter,the villager of the Tuiwa will send the flock to the inland of the Lake Puma Yumco to enjoy the fertile fresh grass. After one mouth,before the snow smell,the villagers will pick up the flocks back through the thick ice surface. This tradition has already last for thousands years. Besides, textile industry is also the main income of the villagers.Every household in the village has a textile machine to weave the woolen blanket.
Do you want to experience this simple life of the villagers of Tuiwa. Comes and experience this magical world of culture with Explore Tibet Team.