Tibet is always described as a holy land, not only because of its beauty but also because its spirit that catches people' hearts. Many international students in Tibet University even expressed their dream to "work and live in Tibet forever" .Explore Tibet Team, a professional Tibet travel agency, introduces the reason that they like to study and live in Tibet.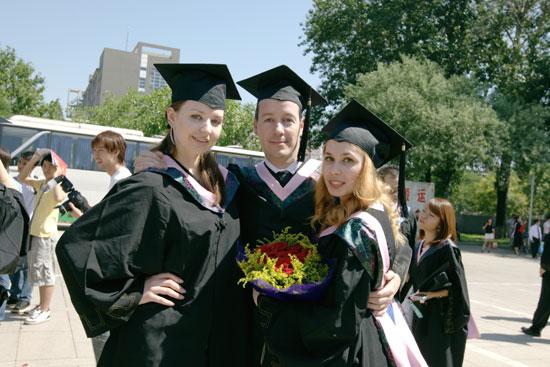 From 1993, Tibet University began to open Tibetan classes to foreign students. So far, more than 500 students from over 20 countries have been studying in Tibet. Giving courses in English for international students is a good way for Tibet University to attract more and more foreign students. The basic course for foreign students are teaching and learning of written and oral Tibetan. Besides, the university also provides courses about Tibetan folk culture, such as Tibetan religions, Tibet custom and so on. Of course, international students with various educational backgrounds are most greatly interested in these courses.
Foreign students not only are attracted by the snow-clad peaks, the wonderful mountains and rivers of the holy land, but also by the brilliant Tibetan culture and the unique, mysterious customs of the highland. Except Tibet are excellent, another reason that those foreign students choose to go to Tibet due to there is no any problem in safety. 80 percent of the Tibetan people consider the region enjoys a good social order and they have a sense of security. Good social orders not only have boosted development of tourism in the region, but also attract many international students. Besides, hospitality becomes an aspect of strategy for Tibet to attract more foreign students, because they can have many wonderful times with Tibetan people.
The unique high attitude, exotic culture, highland landscapes and friendly people in Tibet offer earnest invitation to you to Tibet. Comes and experience this magical world of culture with .Explore Tibet Team.
Other Related Post You Might Like