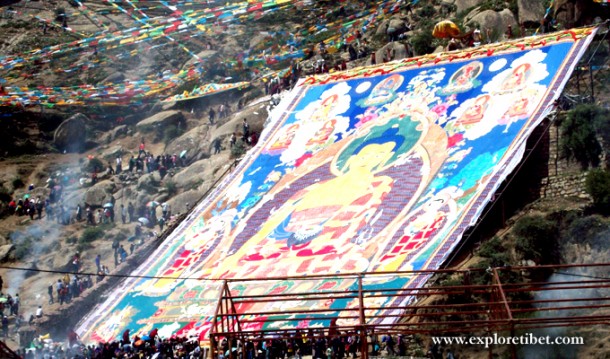 Shoton Festival is one of the most popular festival in Lhasa and it is widely celebrate both in the monastery as well as among the lay people, generally the Shoton festival falls in the month of Aug as it is deciding based on the Tibetan lunar calendar, which is the 30th day of sixth lunar calendar.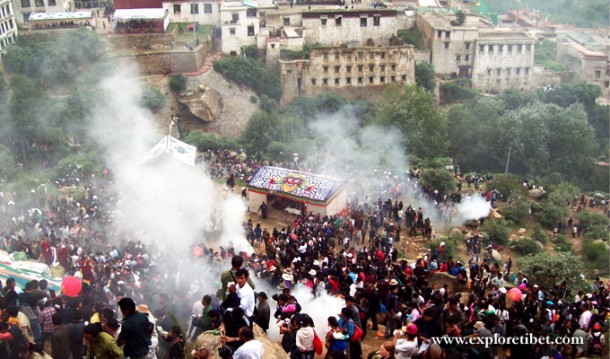 This year Shoton festival is started from Aug 14th and it will celebrated for a week long, the festival is mix of religious and cultural prospective, so on the first day of the festival, thousands of local Tibetan pilgrims as well as worldwide travelers attend at the Drepung monastery to see the Giant Thangka display on the hillside, according to the Buddhist practice, seeing the Buddha Thangka is a special blessing and some local Tibetans stand in the long queue from the day before for the whole night.
Travel Tibet during the Shoton Festival is a great experiences by enjoying the most authentic local festive moods as well as seeing different Tibetan cultural performances in the Norbulingka palace, it is also a great moment to hang around the Norbulingka during the day as Tibetans picnic in the park.