Mia (Travel Consultant)
My name is Mia and I am 25 years old, born in Sichuan province. I obtained the bachelor's degree of Arts from Sichuan International Studies University in Chengdu, from 2009 to 2012, zi have been studying English as major. During the University, I decided to improve her overall quality as the goal, to the full development of self – direction, establish a correct outlook on life, values and World-outlook.

I like reading books, especially about Tibetan culture and history. From July 2012, I worked as a librarian in a university in Sichuan province, during my two years of work at the Library, I spend most of the time for reading and exploring through different books, I was totally engaged by some Tibetan books that gave me a insightful impression of Tibet and its people, since then I started to love Tibetan people and its mysterious culture.
By a chance, I got an opportunity to work at Explore Tibet for part time as social media writer, and this is the my first time to know this local Tibetan company, then in 2012, I decided to travel this long dreaming destination and explored the mystical Tibet, the blue sky, rich culture and smiling faces were my first impression of Tibet and that memory last for ever. I am sure that most of you would have the same impression like mine.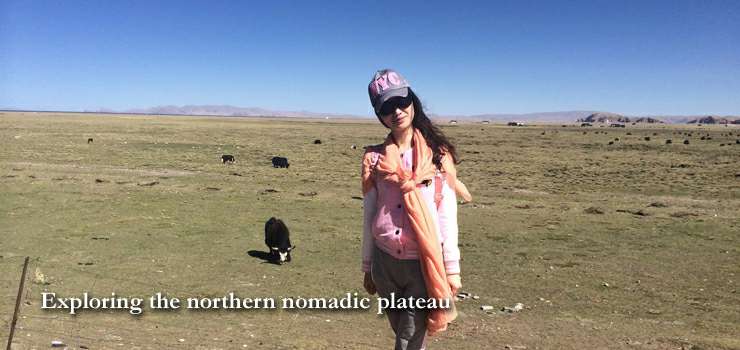 The affection of Tibetan culture and the glory of its natural environment persuaded me to stay in this Holy city of Lhasa, later I applied for full time job at Explore Tibet and it is my great honor to work with such an enthiusaistic Tibetan team, specially I love my work and colleagues who are my best teachers that tell me true story of Tibet and its people, I love this authentic and learning environment at Explore Tibet, working at Explore Tibet is not only a job, but also a learning and enjoyment…
I just want to tell you that travel Tibet and explore the authentic Tibet, you will love this place and you may change your mind to stay here…….ou
Write me at [email protected] and I will reply in 24 hours…