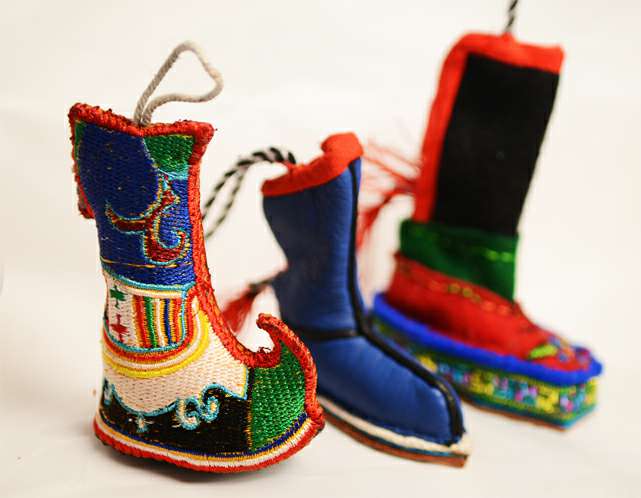 As being a 100% Tibetan owned company, supporting local business and great concerns on culture preservation and environment protection is always our number priority, over the past decades, we have achieved successful numbers of projects and community services in Tibet, in this article, we would like to write down how we support a group of disability people in Lhasa and help them to generate income by using their talent.
Lhasa is both spiritual and commercial center of Tibet since centuries back, Tibetans from all over Tibet gathering in this fast-growing city looking for jobs, so as the disabilities, Lhasa has couple of disability training centers and schools, but most of them have problems for finding a job after they complete the school or training center.
The story started when I met Dumdul at the Lhasa Disability Training Center, he was a tailor and after he complete the training center, he remained at the center as a trainer for the newly arriving disabilities, as he wants to give back something to the community to thank for the opportunities he received.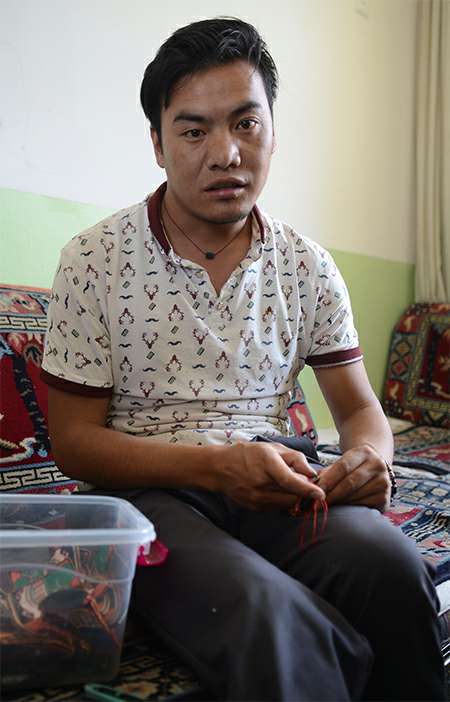 Dumdul, one of our artists, was born in Namling in Shigatse prefecture, about 300km from Lhasa, to a family of honest farmers. On the cold winter morning of his birthday, his parents had just added more cowpats to the stove before stepping out for work. They worked the fields, thinking of Dumdul was safe and warm inside the house, until the realized their home was on fire.
Dumdul was badly burnt. Due to limited access to proper medical facilities and financial hardship, he ended up losing his right leg, before receiving his prosthetic limbs at the age of 18, crawling was his main mode of transportation.
Today, Dumdul can walk with the help of his prosthetic limbs and makes his living as a tailoring craftsman. Each one of his beautiful handcrafted products is a result of hard work and perseverance. Here at Explore Tibet, we together change lives.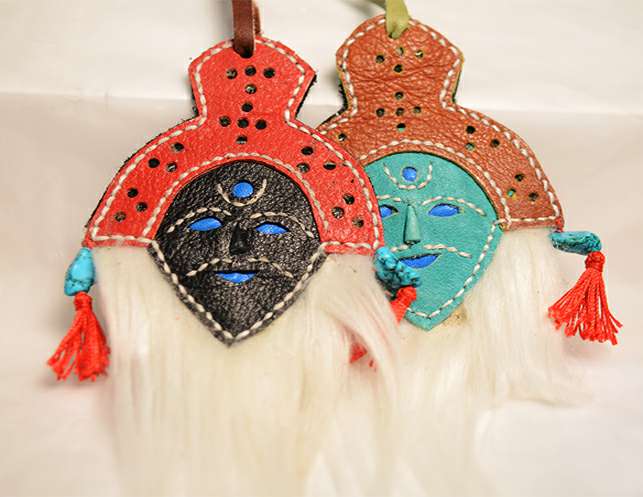 Explore Tibet designed few Tibetan handicrafts based on his skill, then he set the price by discussing with us and at the beginning Explore Tibet paid for his works from the company, then we give these as gift to our clients, then if our clients want more then we sell it based on the price that Dumdul set, but the prices are still lower than the market prices.
Many of our clients touched by his story and the real stories behind these beautiful gifts, and when buy few more, so then when we need more gifts, Dumdul found few more of his disability friends and work together.
In 2017, we have sold more than 250 items and able to bring him at least CNY12,000 income, we are looking forward to work on more variety of gifts and more sales in the coming years.