Explore Tibet Drak Yerpa Cleaning Project Year 2014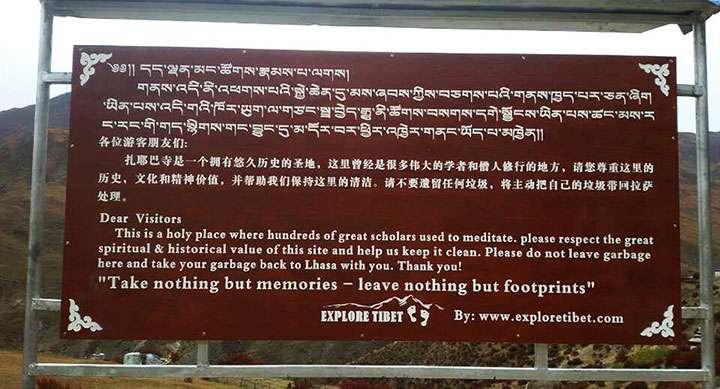 As being a local Tibetan tour company, we always trying our best to give something back to our community and build awareness to others through our action, supporting locals and encourage local people is one of the core value of Explore Tibet.
We are very thankful to Chris Jones from Columbia University and other several NGOs who had conducted Ecotourism and Customer service trainings for our Tibetan staffs in the past couple of years, though we are still away from our goal but we always keep trying to improve ourselves and trying best seize any opportunities that we have.
Also our special thanks goes to all our respected clients who support us and provide their invaluable feedbacks which accelerate our improvements.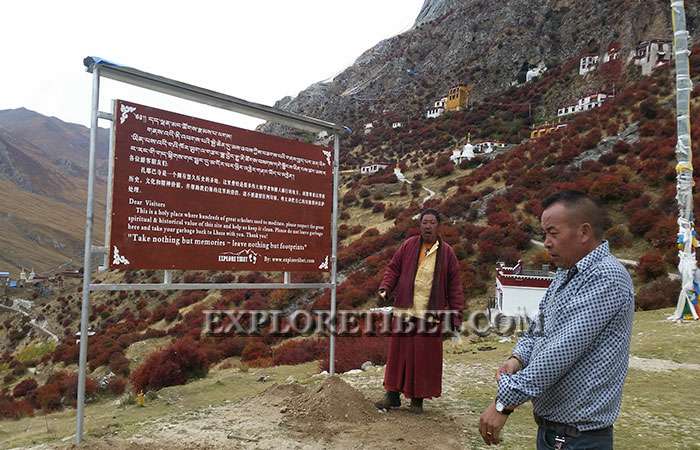 On Oct 13th, we organized and cleaning project at Drak Yerpa, in the morning some of the staffs from Explore Tibet travel to Drak Yerpa and clean the area for the morning, then we also stand up three wooden boards at three important spots around the sites.
All the cost of the day is facilitated by the company and we are hoping to bring more projects like that in the future. Though a day or two is not enough to clean the area as well as our environment, but we think building awareness is very important and such influences will grow in our society.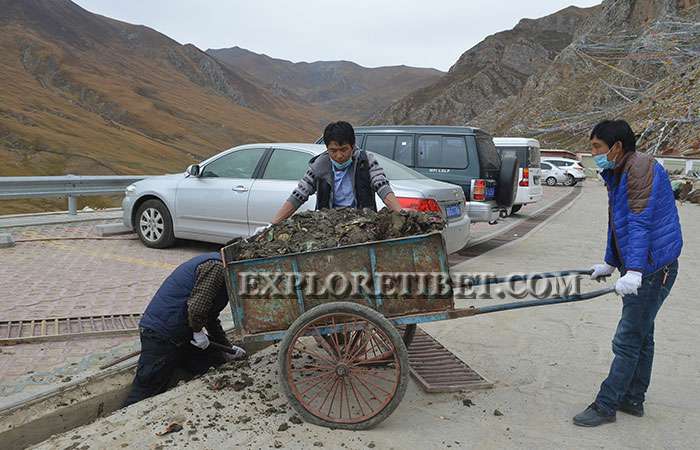 << Our guide Namgyal and drivers cleaning the Channel>>
Through this activities, we try to improve our staff's awareness on importance of environment, at the same time, we hope the message on the board will remind our fellow travelers to bring their garbage back to cities where there have garbage recycle facilities.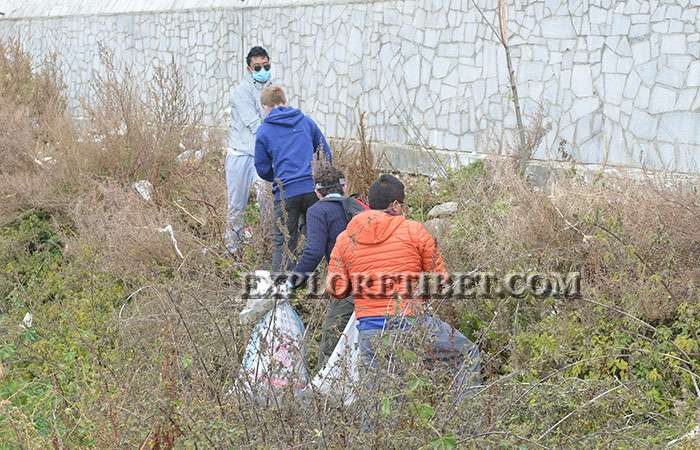 << Samdup, Rooney (Tse Dhondup), Paul and Students picking the garbage from the bushes >>
Drak Yerpa Hermitage site is a very holy place since from centuries ago, hundreds of great scholars visited there and meditated for years, there have holy caves and temples can be visited. Lots of local Tibetan pilgrims make their spiritual tours to this site.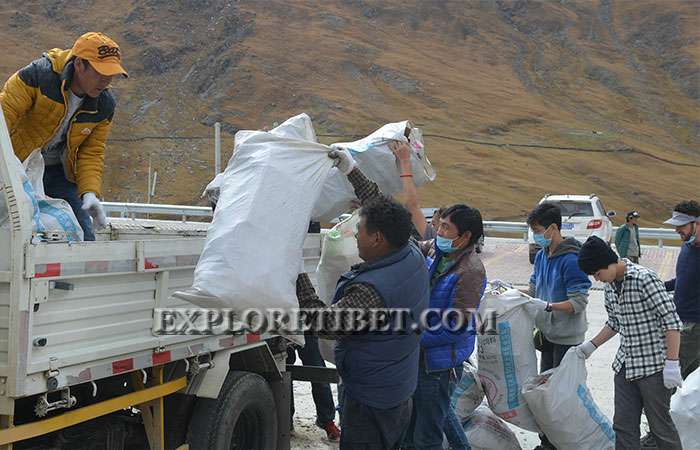 << Loading the garbage bags on the truck>>
Goal of our project:
We stand three trilingual metal and wooden boards at three important spots, one at the parking area, one at the visitor's entrance and another at the picnic spots.
Obviously there are not many inhabitants at the area and most of the garbage is brought by visitors, and especially our fellow Tibetans and Chinese visitors don't have the habit of clean their own trash, so our goal is to remind them importance of cleaning their trash by placing the boards where they can easily see and read.
<< Explore Tibet Staffs mixing the cement for the boards>>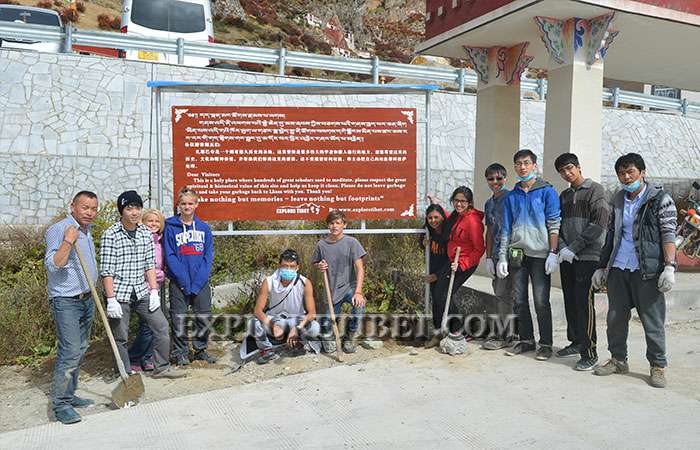 << Our team with our students group who participate the cleaning project>>
Messages on the boards:
The messages are in three different languages in an order of Tibetan, Chinese and English.
"Dear Visitors:
This is a holy place where hundreds of great scholars used to meditate. Please respect the great spiritual & historical value of this site and help us keep it clean. Please do not leave garbage here and take your garbage back to Lhasa with you. Thank You!
Take nothing but memories – leave nothing but footprints".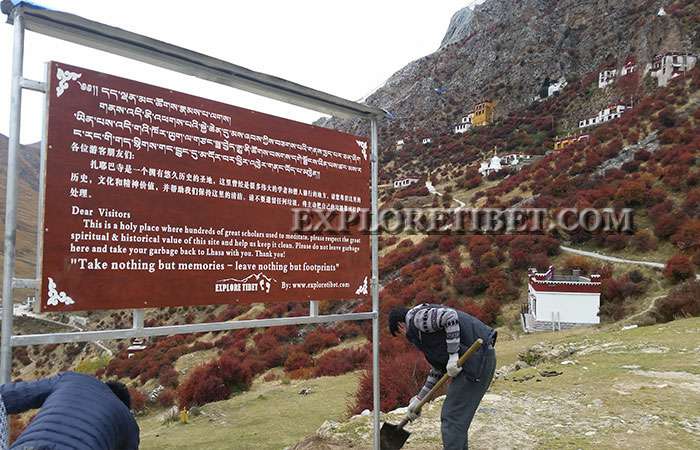 << Our guide Namgyal and sales Kalsang are finishing the last board at the highest point>>