Motorbike and Mountain bike Tours
Tibet offers some of the most extreme and exhilarating mountain biking adventures by standing on the roof top the world and encompassing by snow caped ranges, our Tibet biking adventures comprises indispensable spiritual and cultural experiences by visiting most active historical monasteries and bustling local streets, moreover, it also includes some trips that pass through diverse landscapes of the young Himalayan region which was proving as a giant sea millions of years ago. Check Travel story of Paul Pritchard from Australia 
here: 
My trike on the roof of the world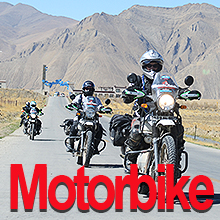 9 Days Tibet Motorbike Tours
Tour Cost: From 0 USD
Tour Outline: Tibet is not only a place of myths, it's a place where you can find your soul connected to your past and let you connect with the local Tibetan peoples without knowing the language. At the same time, it's a perfect place for mountain biking and motorbiking place where you can enjoy the snowcapped mountains by challenging the high passes over 5000 meters, it will be a never-ending experience after all. Such adventure comprises indispensable spiritual and cultural experiences.
Tour Level:
Tibet is not only a place of myths, it's a place where you can find your soul connected to your past and let you connect with the local Tibetan peoples without knowing the language. At the same time, it's a perfect place for mountain bik
Click Here For Detailed Itinerary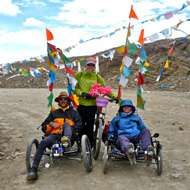 21 days Tibet Biking Adventures
Tour Cost: From 0 USD
Tour Outline: Lhasa-Shigatse-EBC-Old Tingri-Dram-Friendship bridge-Nepal
Tour Level:
Tibet offers some of the most extreme and exhilarating mountain biking adventures by standing on the roof top the world and encompassing by snow caped ranges, this particular Tibet biking adventure comprises indispensable spiritual and cultu
Click Here For Detailed Itinerary
Contact Us
+86-13398000993(Lhasa)
sales@exploretibet.com
exploretibettour
Find a Trip Choose one or more fields