9 Tibetan Summer Festivals You Don't Want to Miss
There is perhaps no better way to experience authentic Tibetan culture than to attend a festival. With summer is around the corner, Tibetans all over the plateau are in high-gear preparing for the summer festival season.
If you're looking to travel to the "Roof of the World" this summer, a Tibetan festival is a must to include on your itinerary. With this festival guide, you could actually spend the entire summer festival-hopping across the entire plateau.
For Tibet's best and most unique festivals, read on!
Gyantse Horse Racing Festival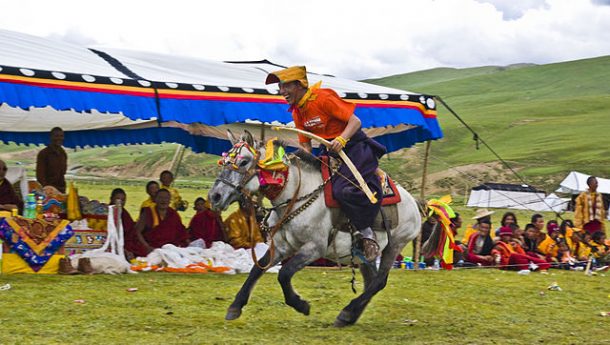 When: June 8
Where: Gyantse, Shigatse
Why You Should Go: Out of the three big horse race festivals in Tibet, this one is the biggest and most famous. Witness the Tibetan festival vibe in full force as you watch nomads compete in traditional events, such as picking up scarves off the ground on horseback, archery, and wrestling. Besides the races, there is a huge open-air swap meet where you can buy authentic Tibetan goods.
Saga Dawa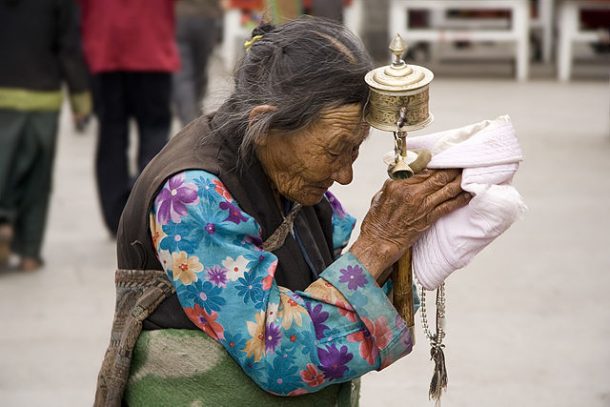 When: June 9 – July
Where: Lhasa
Why You Should Go: It's the best time of the year to restore your faith in humanity. Performing good deeds during this month-long festival can count up to one hundred million times more in gaining religious merit. Pilgrims will flock to Lhasa to circumambulate the Barkhor Circuit, the Potala Palace, and Lingkor. While locals everywhere will be saving animals from butcher's knives, donating alms to the poor, and prostrating in front of temples.
Zamling Chisang / Samye Dolde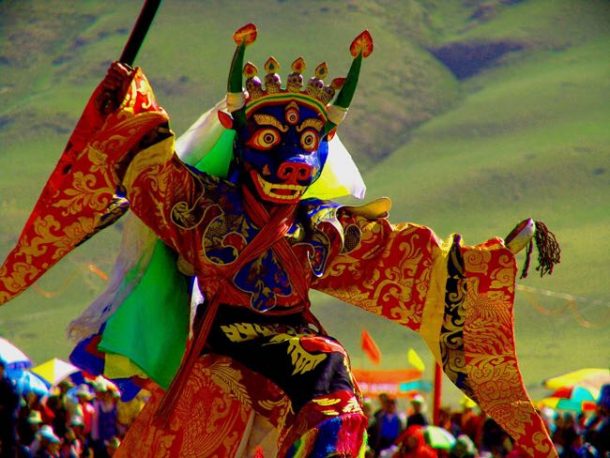 When: July 9
Where: Samye Monastery in Dranang, Lhoka
Why You Should Go: Also known as the "World Incense Festival" or "Universal Prayer Day," locals burn incense to celebrate Guru Rinpoche's subjugation of evil mountain deities. The legend is depicted through the Cham, a traditional dance performed by temple monks wearing masks of the deities.
Rebkong Shaman Festival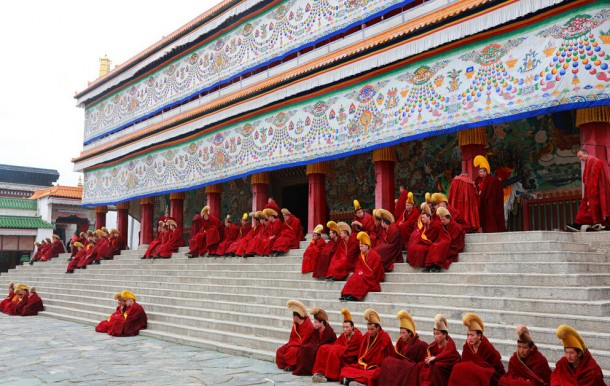 When: July 9-18
Where: Rebkong, Amdo
Why You Should Go: In one of Tibet's most unique festivals, worshippers pierce their mouths and backs with hooks and in a ceremony that honors the local mountain gods. Bring your cameras for the traditional costumes, mysterious shaman ceremony, rolling grasslands, Qinghai lake, and Labrang Monastery.
Tashi Lhunpo Thangka Display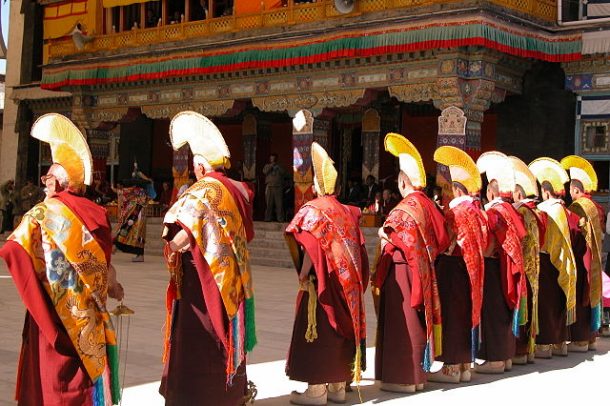 When: July 17
Where: Shigatse
Why You Should Go: Tashi Lhunpo, established by the first Dalai Lama, will be at its most beautiful in the summer. Combined with the unveiling of the huge Thangka painting, this is the most dazzling display of Tibetan art and architecture. Thangka paintings are often used as mediums to offer prayers or make requests. If you have something special you want to ask for, this is the time and place to go.
Chokor Duchen Festival
When: July 27
Where: Lhasa
Why You Should Go: To witness some of the most elaborate religious processions in the world head to Lhasa for Chokor Duchen. This festival celebrates the anniversary of the First Turning of the Dharma Wheel, at which the Buddha laid out the basis of his philosophy.
Ganden Thangka Display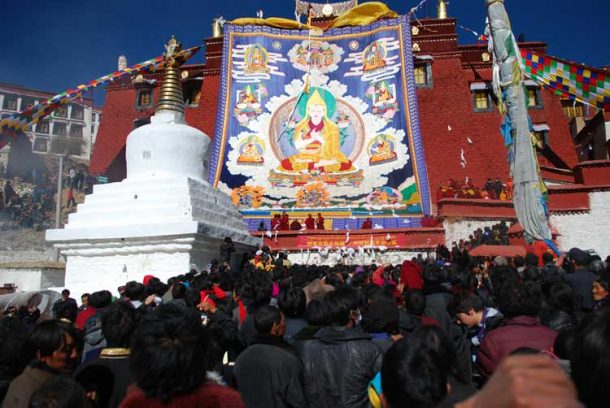 When: August 7
Where: Wangbur Mountain (45km from Lhasa)
Why You Should Go: A hop and a skip away from Lhasa, Ganden monastery rests in a natural amphitheater and offers breathtaking views of the valley around it. To get a firsthand look of monastic life, the monastery also runs a guesthouse for visitors.
Nagchu Horse Racing Festival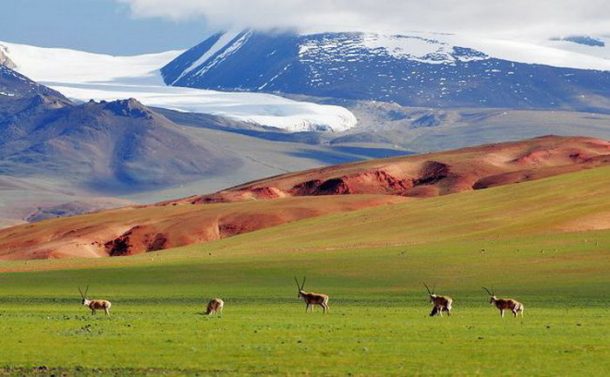 When: August 10-16
Where: Nagchu
Why You Should Go: Taking place in the northern grasslands of Nagchu Prefecture, this festival is the most comprehensive exhibition of Tibetan nomad life. In the weeks and days before the festival, you'll see nomads on horseback pour in from every direction, transforming the quiet grasslands into a city of music and dance.
Shoton Yoghurt Festival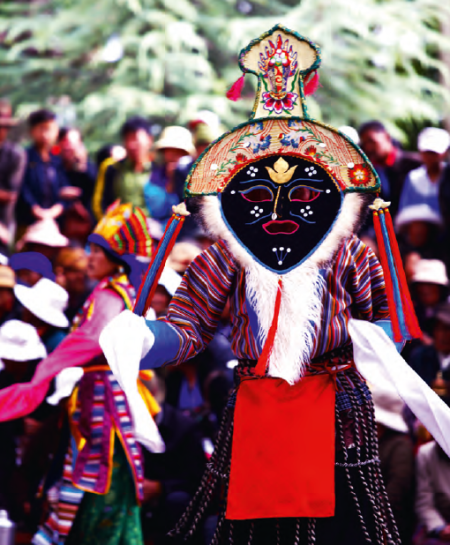 When: Aug 21-27
Where: Lhasa
Why You Should Go: Though it traces its origins to a custom in which laypeople would donate yogurt to monks, it is now best known for Tibetan opera. Locals gather at the Norbu Lingka in their best festival attire to watch opera troupes from all over Tibet perform, eat yogurt and enjoy traditional food.