As your Tibet tour goes on the Kailash trekking from Dirapuk to Zutulpuk Monastery, the second day is going to be rather a hard one, it is the hardest one actually. It goes through the highest altitude of the 3 days trek around Mt. Kailash. The second day is going to be a shorter 18 km trek towards the east.
The main highlight of the trek would be DikpaLa pass and DrolmaLa pass (with 5000 m and 5600 m respectively in altitude), these are not very steep but their high altitude does the job of tiring and slowing the travellers. The passes can easily be noticed by the heaps of prayer flags. However, the views in this trek are mesmerising. It gets a bit steep for about 30 minutes while descending the last pass.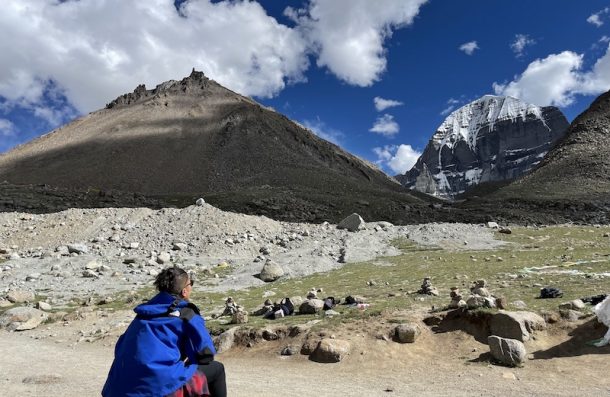 Passing along the meadow at Jarok Donkhang, there is a glacier descending down through the Polung Valley. Then, onto Shiva-tsal where pilgrims believe they go through the realm of the Lord of Death. A little bit further from Shiva-tsal the journey comes to the last ascent to the top of DrolmaLa Pass. The mantra "ki ki so so, Lha Gyalo" is going ring in your ears as the Tibetan pilgrims passing shouts the mantra and spreading paper prayer flags into the air
Before the steep descend at the end of the pass, most pilgrims rest for refreshments on the pass. The descent is about 400 m, and it is steep. The landing will be on beautiful grassy banks of Lham-Chu Khir, but only after crossing a rocky trail in summers and snowy in winters. Walking sticks can come handy there.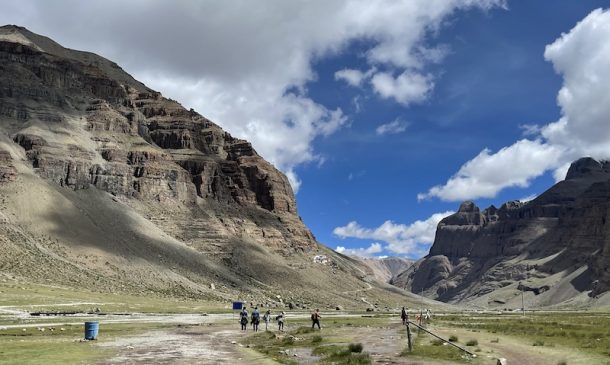 The pleasant part of the journey starts there, with grass fields appearing and walking south along the eastern bank past the last prostration point. Soon, you'll see a line of tents set up for Indian pilgrim groups, you can camp there if there is enough space. 10 minutes from the tent camp is Zutrul-Phuk Monastery, offering a simple guest house (100-120 RMB per) sometimes most of the rooms get booked by Indian pilgrims, and the area around the monastery wouldn't be much to camp at during tourism, the reason being rubbish littered everywhere by the tourists.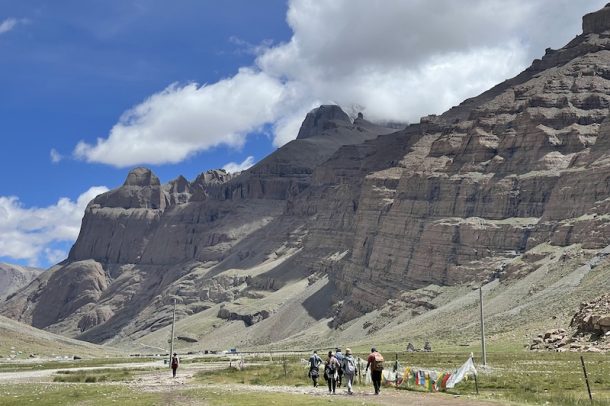 Explore Tibet has locally experienced guides to make your visit to Tibet even more spectacular, we also have some very well tailor-made itineraries –  15 Days Kailash Tour, 17 Days Mt. Kailash Pilgrimage , or you can customise your own Tibet Kailash tour.