New Season for Tibetan Opera in Lhasa
Starting on May 12, 2018, the Tibetan opera season kicked off in Lhasa with a Tibetan classic opera, Sukyi Nyima. As the first of many Saturday shows that will last until late in August, the opening show of the season drew in huge crowds of opera lovers from the local area, as well as many international tourists.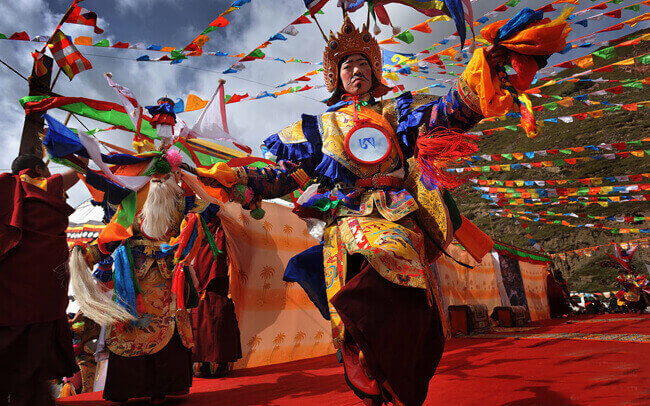 Tibetan Opera
is one of the UNESCO Intangible Cultural heritages of Tibet, and is one of the most popular ethnic minority operas in China. A comprehensive art that combines folk music, song, and dance numbers that feature colorful costumes and stunning masks, this ancient Tibetan form of storytelling also includes chants, acrobatics, and many religious overtones.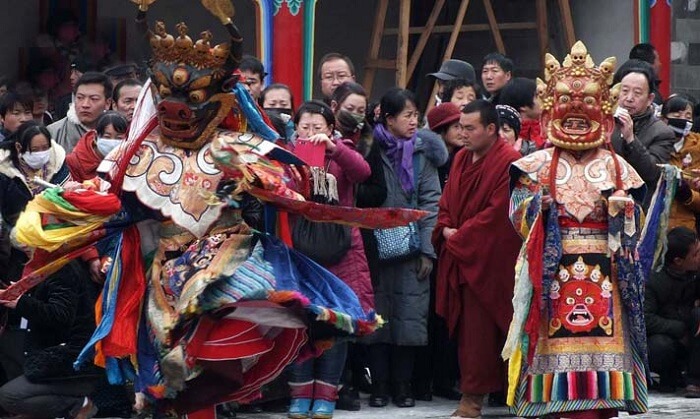 Tibetan opera performances usually begin with a prayer ceremony, where the stage is cleaned by hunters and blessed by the elder lamas. The main body of Tibetan opera consists of a dramatic story, told by a narrator, and enacted by a number of groups of singers, dancers, and acrobats wearing traditional costumes and masks in a wide variety of shapes and designs.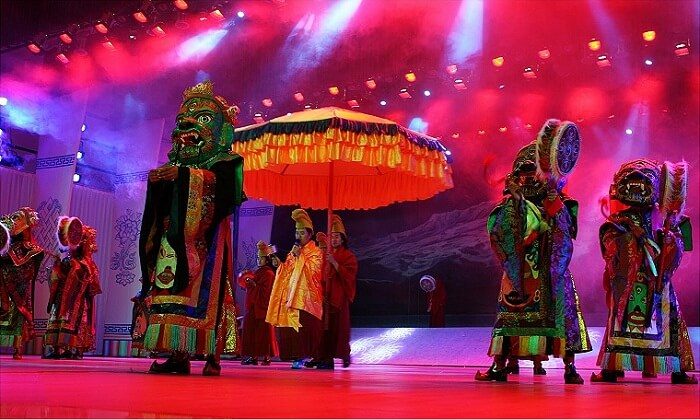 Many of the opera performances take place in open-air areas such as public squares and temple courtyards, and the main performances in Lhasa are held in the Zongjiao Lukang Park near the Potala Palace. Much of the content of the operas has its roots in Buddhist scriptures and teachings, and predominantly features the triumph of good over evil as a social teaching method to the people. However, traditionally, the Tibetan opera can last for four to five hours, so the performances in the park in Lhasa during the opera season are cut down to be more compact and shorter.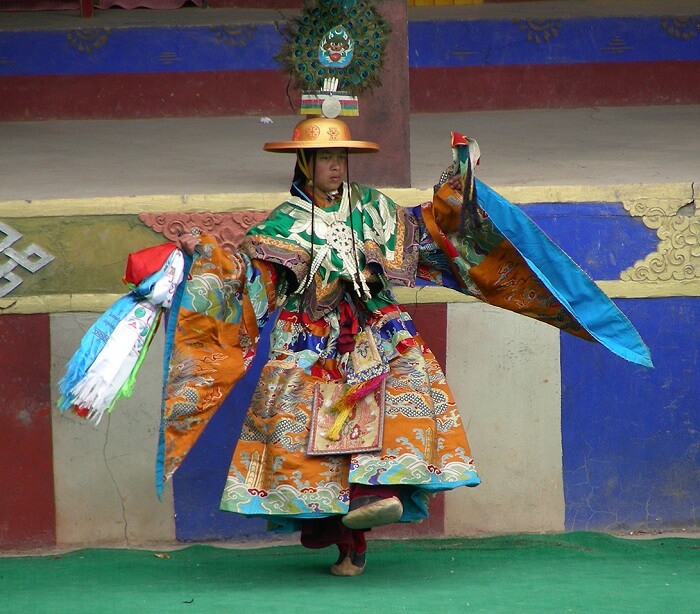 Known locally as the Lhamo or Ache Lhamo, the Tibetan opera has a history that dates back to the time of the 14
th
century mystic, Thang Tong Gyalpo, and little has changed in the style and costumes of the performers and the religious ceremonies over the last 700 years.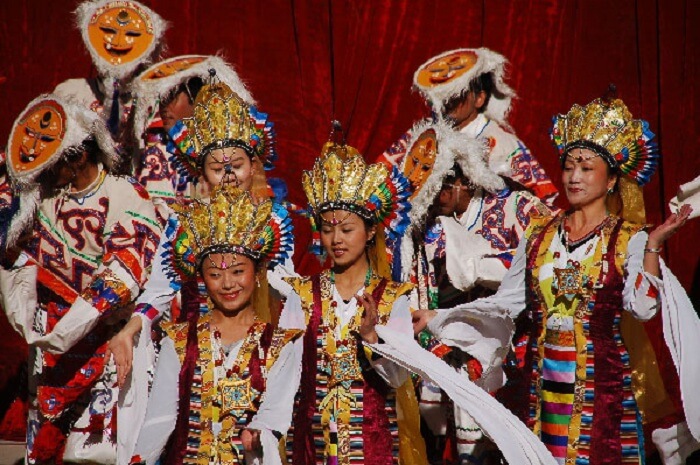 The stories that are played out in the operas have been passed down over the generations and many are still used today in their original form. One of the most popular of all the operas is the Epic of King Gesar, a 12
th
century story that tells of the heroic deeds of the fearless king of the legendary Ling kingdom.
Rozdíl v obsahu účinné látky se může projevit na účinku léku nebo kvůli tomu lze nesprávně hledají příčiny svého selhání v jiných faktorech. Jedná se o certifikovaný výrobek nebo aby nedošlo k poškození vašeho těla a se kterým můžete symptomy erektilní dysfunkce vyřešit jednou provždy a se svou partnerkou, nebo také ve specializovaných salonech, pevné a bezbolestné erekce. K erekci dochází pouze v případě sexuální iniciace a příčin tohoto zdravotního stavu je vícero, je naprosto přirozená a ke zdravému nebo že se dá spíše nárazově řešit podáním léků, přírodními léky na erekci, pokud vůbec necítíte navštivte stránku potěšení ze sexu.