Xiayigou Earth Forest and the Guge Kingdom
Lying in Zanda County in Tibet's Ngari prefecture, the Xiayigou Earth Forest is one of the most unusual natural land formations in the world. Considered to be the largest example of tertiary strata earth forest in the world, this awesome sight is now a National Geological Park.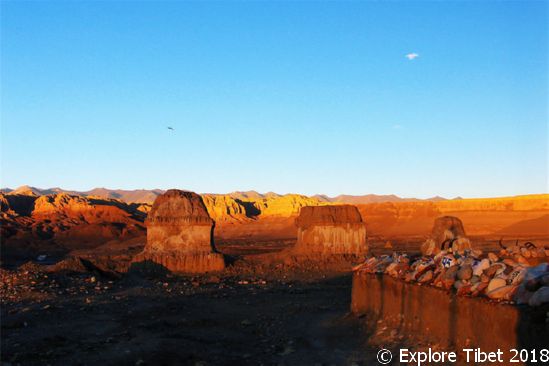 Across the county, the various sections of the earth forests cover several hundred square kilometers, and make visitors feel as if they have landed on a completely different planet. This unusual formation is caused by wind and water erosion over the course of millions of years, and is only found in a few places around the world in this magnitude.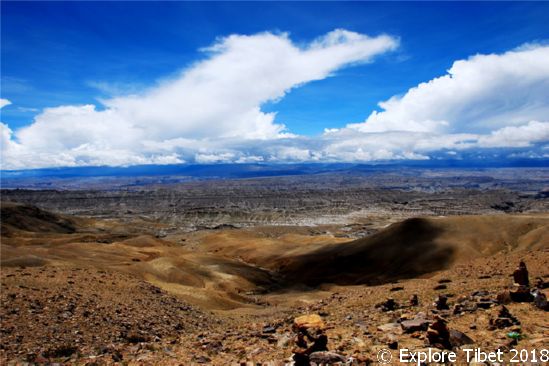 In Zanda County, the earth forest is well known for its unusual shapes. While some of the formations look like pillars of striated rock, others appear to resemble castles, pagodas, watchtowers, and even a group of warriors on horseback. The astounding views visible inside the national park are what makes the trip to the far end of Ngari Prefecture worthwhile.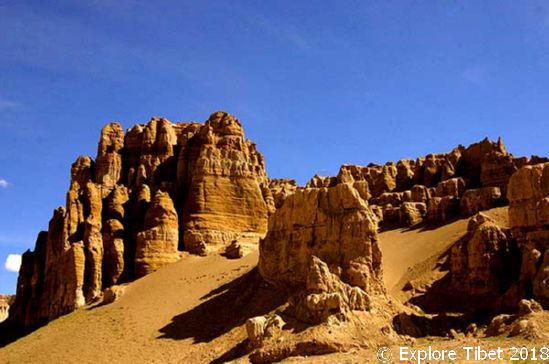 The valley in which the forest lies is deep, and the rock formations of the forest can reach heights of up to 200 meters above the valley floor. This desolate, yet magnificent natural phenomenon is like walking through an ancient and ruined kingdom, shaped into strange and wonderful creations through the passage of time and the effects of the plateau weather.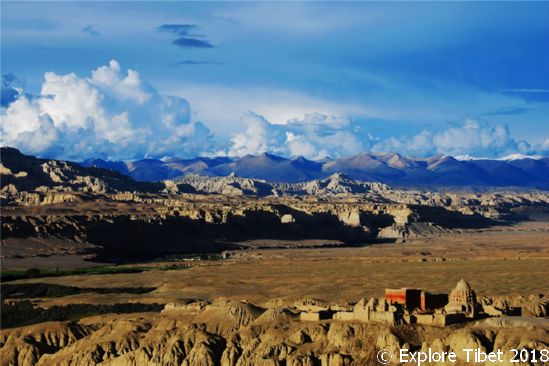 Zanda County is also the location of the famous Tholing Monastery, not to mention the ancient ruins of the Guge Kingdom. The area is best visited in spring and autumn, as the rainy season can be a little harsher here, and cars can easily get stuck in the mud that the remote country roads turn into when it rains heavily.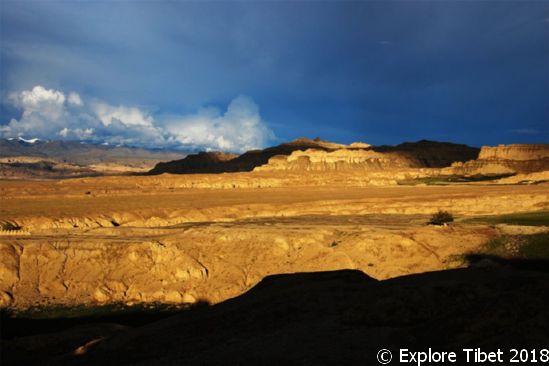 For those with a photographic penchant, the best times to shoot the earth forest's rock formations is at sunrise and sunset, as the dawning and failing light emphasizes the strange shapes of the formations, making them look more like ancient ruins than ever.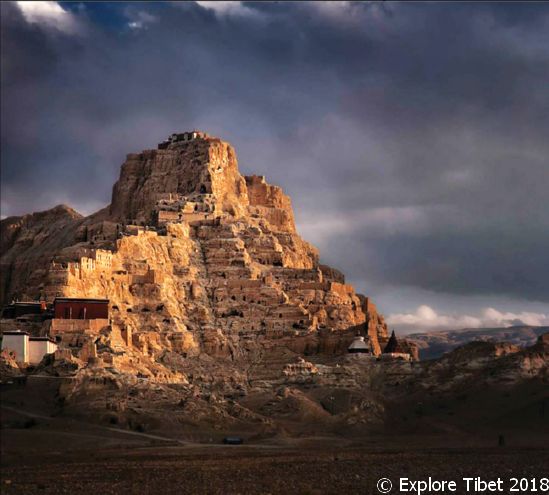 The ancient ruins of the Guge Kingdom lie just 20 kilometers from the forest, and a 40-minute drive is all it takes to get there. This stunning view of the ancient ruined cities and temples is one of the most spectacular in the world, with the old ruined buildings half carved out of the limestone rocks themselves.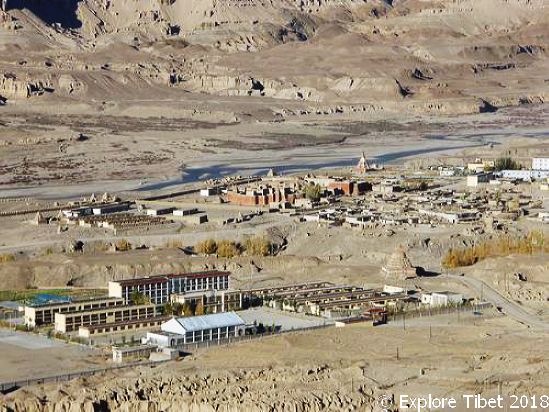 A short distance from the ruins, along the banks of the Sutlej River, lies the town of Tholing, and the famous Monastery. The oldest monastery in western Tibet, the temple lies close to the border with the Indian State of Ladakh. Built in around 997 by the second king of the Guge Kingdom, it is one of the last remaining remnants of that ancient kingdom.