Winter Brings New Free Admission To The Potala Palace in Lhasa
As the
Tibet winter tourist seasons
begins, the "
Winter Tourism in Tibet
" program sees the start of the free admission period for tourists that want to visit the famous Potala Palace in the stunning Tibetan capital of Lhasa. From November 1, 2018 through to March 15, 2019, all admission to the premier tourist attraction of the capital will be free, as a way of promoting tourism in Tibet during the slower winter months.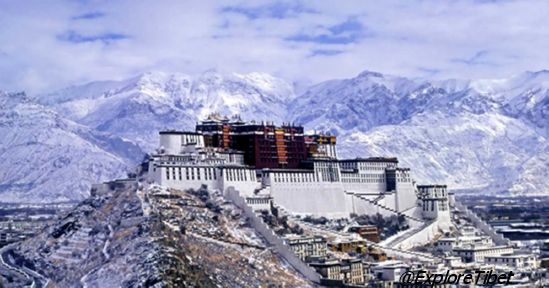 Lying on its high hill, overlooking the capital of Tibet, the Potala Palace is one of the most iconic features of this high-altitude land, and is one of the most popular tourist attractions on the plateau. Throughout the summer months, admission to the Potala Palace normally costs around 200 yuan, which converts to around 32 US dollars per person. In previous years, the tickets for admission were halved in the winter months, from November 1 through to April 30, costing 100 yuan per person (US$ 15.83).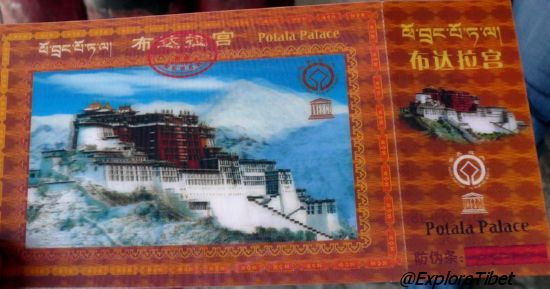 Constructed in the 17
th
century as the seat of governance in Tibet, the Potala Palace was the center of Tibet's unique political system for around 110 years, until the completion of Norbulingka Palace in 1755, when the government was moved there under the leadership of the seventh Dalai Lama. From then on, the Potala Palace became the permanent winter palace of the Dalai Lamas, with Norbulingka being the summer palace. The White Palace, which was known as the Phodrang Karpo, was the center of government, while the Red Palace, the Phodrang Marpo, was the center of Buddhism, and used by the monks and lamas, containing the halls and other buildings for prayer and devotion.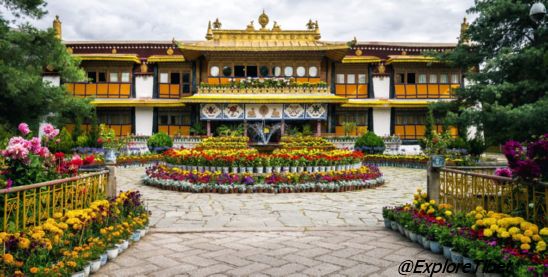 The new "free" admission to the Potala Palace is the latest in a long line of new measures to try and improve the number of tourists that are traveling to the plateau in the winter months, especially those domestic tourists that usually only come to Tibet in the summer months, and the first week of October during Golden Week of National Day in China. To obtain the free access, domestic tourists simply need to show their identification cards to get their free tickets at the ticket windows at the entrance to the palace.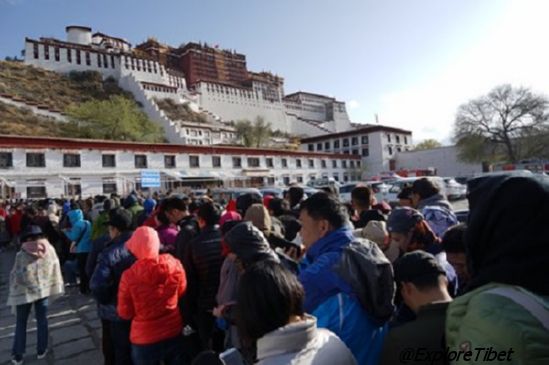 The new "free admission" period has also opened up new ideas on the number of tourists that will be allowed to enter the palace at any given time. While the normal maximum number of visitors per day is just 5,000, at which point no more tickets are sold, according to the new measures, when the number of visitors reaches 5,000 during the "free admission" period, new emergency measures would be implemented. These emergency measures include opening up the No. 2 tourist route through the palace, as well as allowing an additional 2,000 visitors to enter per day, who will take their tour along the No. 2 route only. Once the number reaches the maximum of 7,000 visitors per day, the palace will be closed to any further visitors for that day.