Tourist Services Remain Suspended At The Purog Kangri Glacier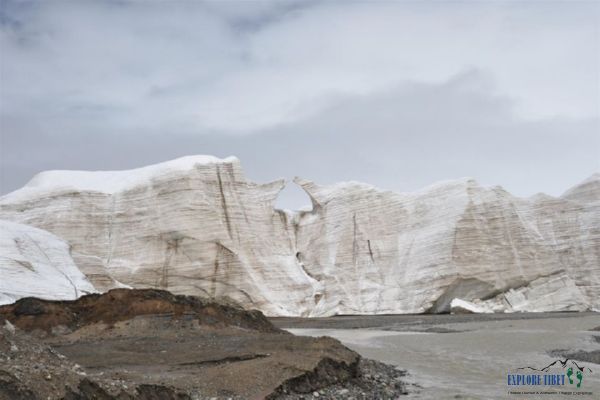 Stunning ice formations of the Purog Kangri Glacier
Hanging from the
Purog Kangri Peak
in Shuanghu County of Nagqu Prefecture, the Purog Kangri Glacier is the third largest glacier in the world, after the North and South Poles. Covering an area of around 422 square kilometers, the glacier lies around 560 kilometers from Nagqu Town, and was only discovered in 2009. A major research subject for scientists from around the world, it was discovered in 2017 that the glacier was melting at an accelerated rate. And while this did form plenty of new lakes and rivers in the area, it was an issue of concern for the environmentalists.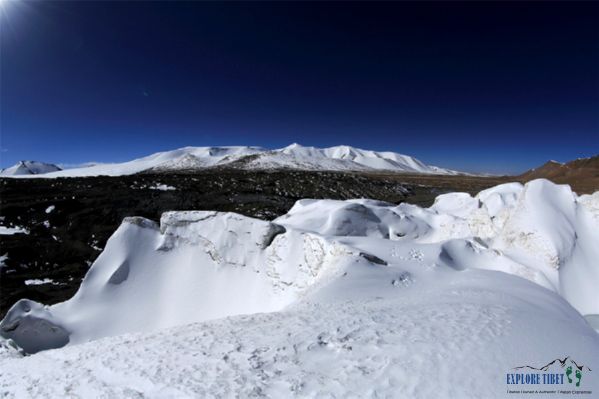 A melted area in the glacier that was previously part of the ice-flow
After almost a year of study, the glacier was seen to be melting at a higher rate than other contemporary glaciers in northern Tibet's Changtang Grasslands region. The glacier was closed to tourists in July 2018 in an attempt to help preserve the integrity of the ice-flow and to allow a better ecological recovery. Lying deep within the Changtang National Nature Reserve, the glacier was already hard to get to, but still saw plenty of tourists traveling to view it during their
Tibet Tours.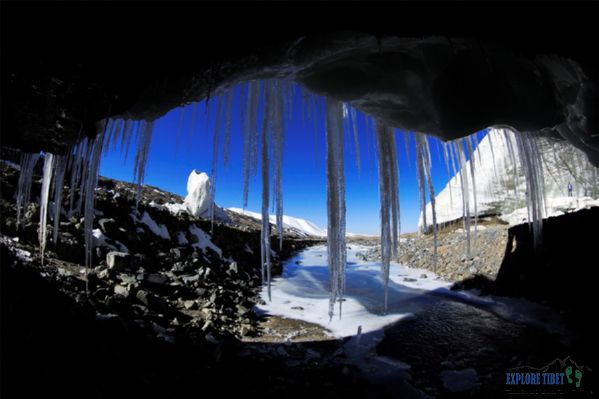 An ice-cave under the Purog Kangri Glacier in Northern Tibet
The surface of this unique glacier is unusually even for a mountain glacial flow, and extends tongues of various lengths in more than fifty directions from the main glacier. Filled with naturally-forming ice caves and stunning ice formations along its edges, the glacier is a major attraction in northern Tibet for both tourists and scientists alike. And more interesting for the scientists are the small lakes and deserts that have formed around the glacier, which is rarely seen anywhere in the world.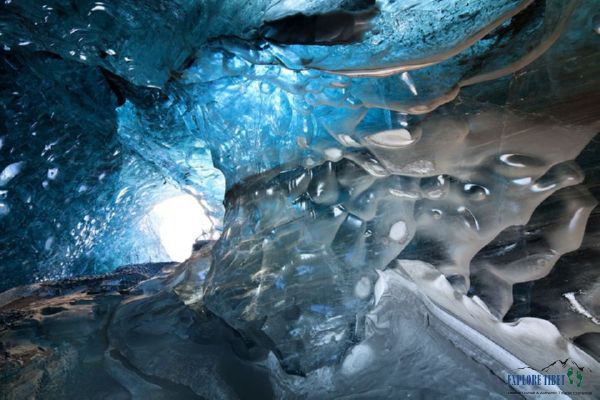 Exploring the beauty of the melting ice formations inside the glacier
After a recent geological survey on the glacier and the surrounding countryside, it was decided that the ban on tourism at the glacier would remain in place for the foreseeable future. The only visitors currently allowed at the glacier are the international research teams that are studying the melt-speed of the ice and the state of the local ecology around the glacier.