Tibet EBC Closed Because of Heavy Snowfall on Oct 14th, 2013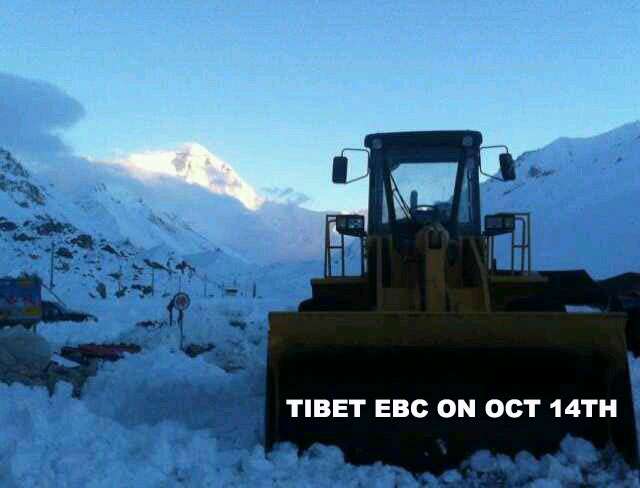 Photo shows a bulldozer clearing the road covered by snow in Tingri County, southwest China's Tibet Autonomous Region. Rescuers have evacuated the 86 tourists from a base camp on Mount Everest and a nearby monastery where they had been stranded amid heavy snow on Monday. The tourists included 13 foreigners, including Australian and Dutch citizens. The tourists were about to go downhill after sightseeing at Everest base camp when a snowstorm blocked the roads. The local government said they had mobilized more than 40 rescuers and machinery to clear the way. (News Source from Xinhua)

Because of the sudden climate change in the EBC region and heavy snowfall in the past week, Tibet tourism bureau has informed all the travel companies to avoid EBC for the time, so by concerning safety issue of each travellers. The route to EBC is currently closed and reopening is still unknown.