Third Pole An Important Destination For Global Tourism In 2020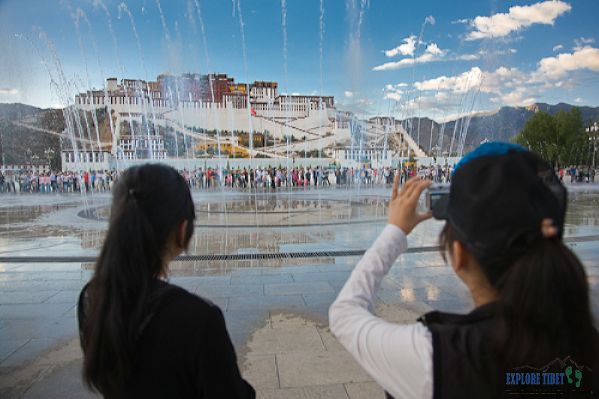 Chinese tourists and the dancing waters at the Potala Palace
Known variously as the Third Pole, the Land of Snows, and the Roof of the World, the Tibet Autonomous Region (TAR) is a tourist destination that is sometimes thought to be too remote to visit. However, recent figures released by the regional government have shown that more than 40 million tourists visited the plateau region throughout 2019. And this massive increase once again in Tibetan tourism is expected to continue, thanks to a number of enhancements to several aspects of
Tibet travel
.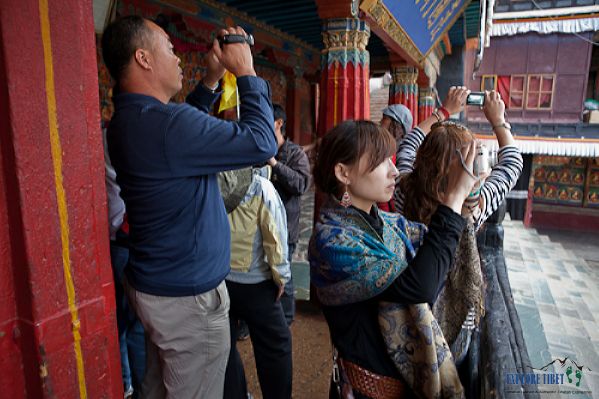 Chinese tour group at Tashilhunpo Monastery, Shigatse
One of the main changes for 2020 will be the improvement of the rail and flight networks in Tibet. According to the latest report from the 11
th
People's Congress, the construction of the immense Sichuan-Tibet Railway is set to be accelerated ahead of schedule. This will include the section of the railway from Lhasa to Nyingchi, which will make the trip to the region's southeastern paradise much quicker and less arduous. The route to Nyingchi is set to open late this year, and will bring a much-needed relief to travel to this area of outstanding natural beauty.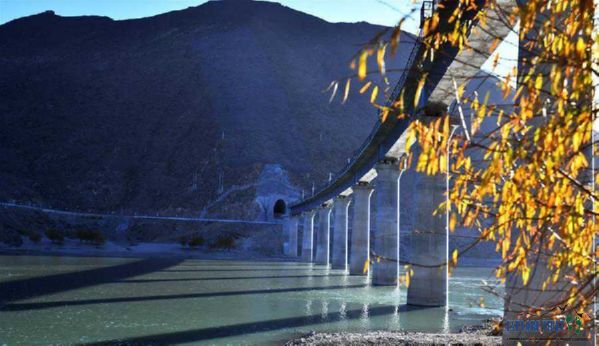 The 4,615-meter Lhasa-Nyingchi Railway Bridge across the Yarlung Zangbo River in Sangri County
A new terminal for the famous Lhasa Gonggar International Airport is also planned for 2020. First opened for commercial travel in 1965, the airport underwent some major expansion in 2004, enlarging the previous terminal and erecting more space for passenger waiting, as well as for arrivals and departures. The building of a new second terminal for this high-altitude airport will help with the handling of the hundreds of thousands of passengers that are now transiting through the airport every year.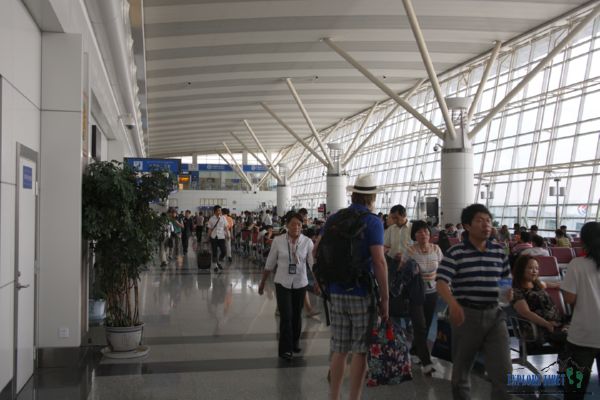 The current passenger terminal at Lhasa Gonggar International Airport
The region is also set to invest more heavily in ecological protection throughout 2020, following the huge 20 percent increase in ecological protection investment in 2019. Tibet has some of the most delicate ecosystems on the planet, and the regional government is set to tighten the supervision on the exploitation of resources and improve ecological protection and restoration efforts across the plateau. This is set to include the region's forests, grasslands, and urban wetlands, and build ecological safety barriers and try to curb the soil erosion and desertification of remote areas.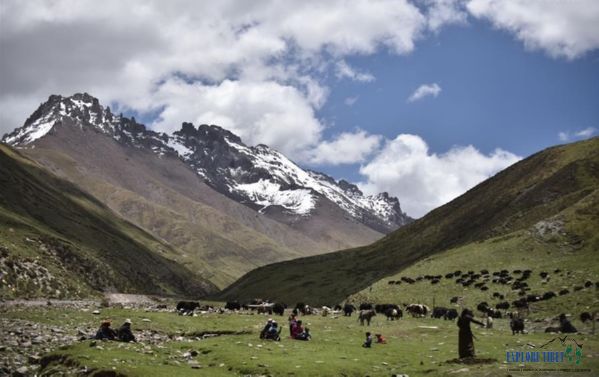 Part of the Sanjiangyuan National Park area of northern Tibet and Qinghai Province
The region is also improving the national parks structure across the plateau. The final report from the regional government has outlined its plans to push forward the preparation for the construction of a cluster of national parks across Tibet, including the Sanjiangyuan National Park, which crosses the boundary between the TAR and Qinghai Province. The cluster will also include improvements to the national parks around Mount Chomolungma or
Mount Everest
and the Changtang Grasslands, with an aim of protecting these unique ecosystems.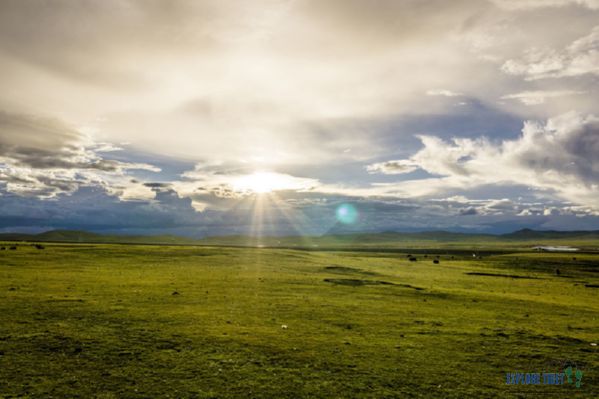 The vast and beautiful Changtang Grasslands in northern Tibet