The 11th Panchen Lama Visits Lhasa
The second highest incarnation of a religious leader in Tibet, the Panchen Lama made a visit to Tibet to visit the Jokhang Temple and the people of the Tibetan capital. Now the 11
th
incarnation of the Panchen Lama, Bainqen Erdini Qoigyijabu visited the city to pay homage to the Sakyamuni Buddha in the ancient Jokhang Temple and to bless the people of the Tibetan capital.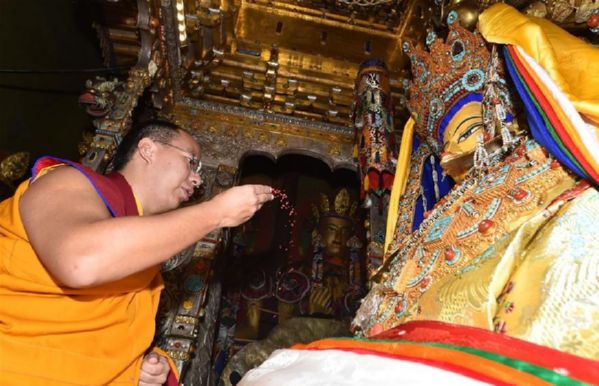 As the Panchen Lama arrived in at the Jokhang Temple early on Thursday morning, he was greeted at the gates of the temple by more than a hundred lamas that had lined up at the gates, holding incense and prayer flags. After greeting the lamas, he proceeded inside to honor the ancient statue of the Buddha Sakyamuni that resides in the main hall by bowing three times in salute and offering up a gift of hada, a long white silk scarf, to the statue.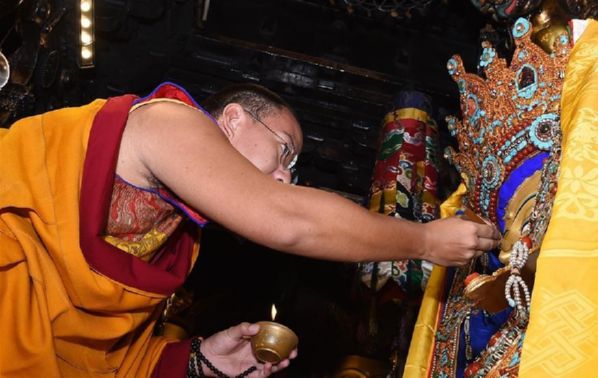 The statue of Sakyamuni Buddha that resides in the main hall of the Jokhang Temple in Lhasa was brought to Tibet by the Tang Dynasty Princess, Wencheng, on the occasion of her marriage to the Tibetan King, Songtsen Gampo in 641 AD. The statue itself is believed to be much older, having been presented to a previous Tang Emperor by the King of Magadha of Southern India. It is said that the statue was actually blessed by the Buddha himself, which would make it more than 2,400 years old.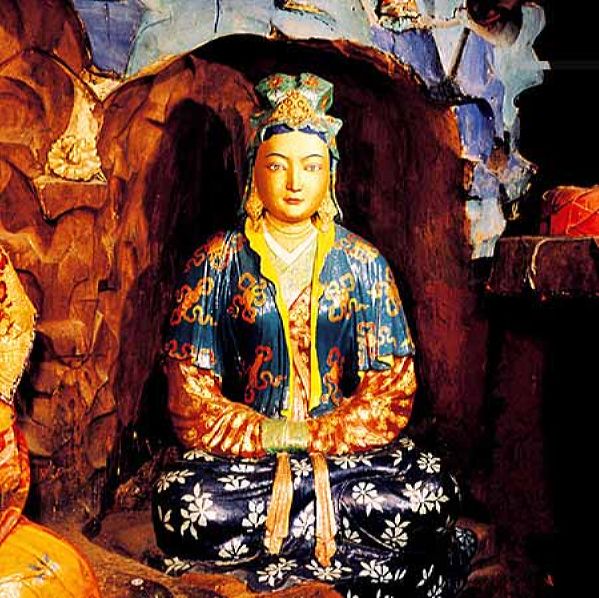 Widely known as the most revered and sacred temple in Tibet and the heart of Tibetan Buddhism, the Jokhang Temple is one of the oldest Buddhist temples in the region, built in the 7
th
century AD by the Tibetan King, Songtsen Gampo, to house the ancient Statue of the Sakyamuni Buddha at the age of Twelve. Also known in Tibet as the Jowo Rinpoche, it is possibly the oldest surviving complete statue of Buddha in China, although its actual age is indeterminate.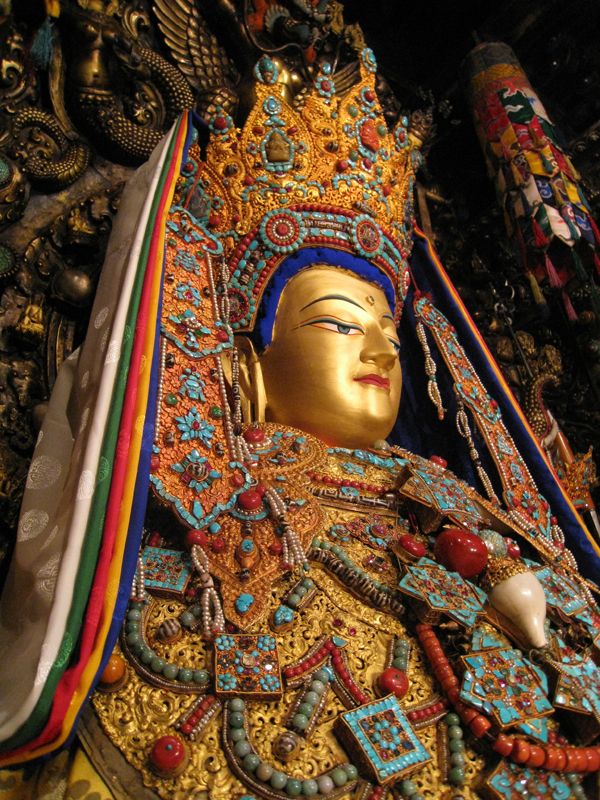 After the homage, the Panchen Lama led the lamas of the temple in a sutra chanting, praying for peace, stability, and prosperity in the region and around the world. He then performed a head-touching ritual to bless the 100+ lamas that were in attendance, before heading out.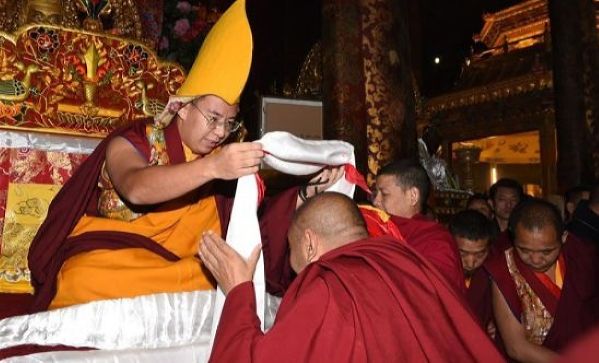 To complete his visit to Lhasa, the Panchen Lama performed a head-touching ritual to the long lines of devout Tibetans lining the streets outside the Panchen Lama's Lhasa residence on Sunday morning, waiting to receive blessings from their second highest religious leader and living Buddha.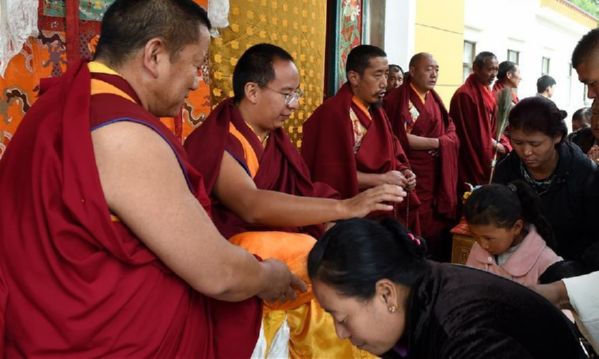 In a ritual head-touching ceremony that lasted for more than three hours, the Panchen Lama blessed over 5,000 people who had come to receive his blessings for good luck and prosperity. The ceremony of head touching is done by a living Buddha, and many Tibetan Buddhists believe that it will help them to avoid disasters and bad luck.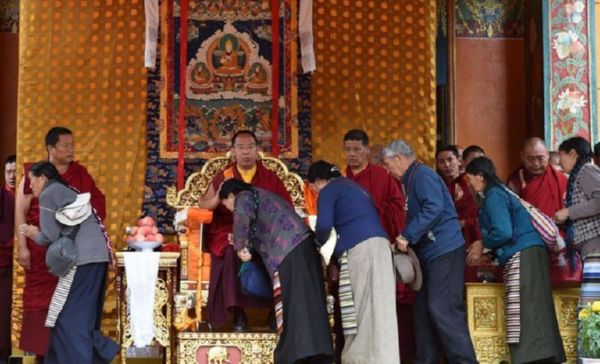 During the ritual ceremony, the Panchen Lama also prayed for the swift recovery of ill and sick people in the crowds and performed namings for several newborn babies.