Second elephant in Tibet after more than half a century
More than 80 years after the first elephant arrived in Tibet, and 58 years after it died, Tibet has received a new elephant, for the Quxu Animal Protection Park. Known in Tibet as "Nipu", the elephant that was formerly known as Dengdan arrived in Tibet on April 21, 2018. Weighing in at around five tons, and standing 2.9 meters in height, Nipu is a welcome addition to the plateau.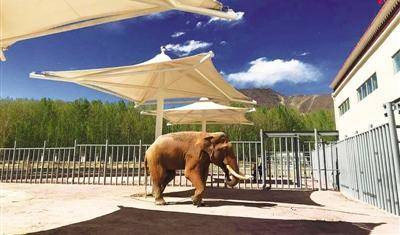 Preparations for the coming of the elephant had been ongoing for several months, with staff preparing and disinfecting Nipu's residence area before he had even left Kunming for the plateau. As the time for his arrival drew near, staff at the Quxu Animal Protection Park were still awake at two o'clock in the morning, drawing images of the Eight Auspicious Symbols on the ground in front of the entrance gate. As part of the Tibetan custom to welcome such an auspicious new arrival as Nipu, the entrance was also arranged with chema box and barley wine ready to greet their new resident.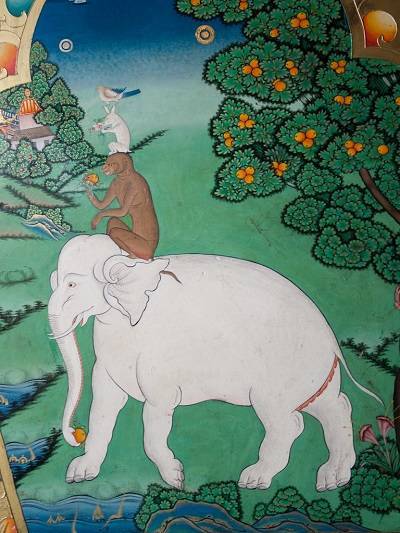 The first elephant to come to Tibet was brought from Nepal in 1936, as a gift to the 13
th
Dalai Lama, Thubten Gyatso, but which never arrived until three years after his death in 1933. The only existing photograph of the elephant, whose name is not known, was taken by a member of the British Diplomatic Mission to Lhasa in late 1936, by one Judy Goldthorp, and features a local Tibetan riding the elephant outside the Potala Palace in Lhasa.
Nipu will be residing in the Quxu Animal Protection Park, which lies just outside Lhasa in the wooded hills, and will be living with peacocks, herds of alpaca, several zebra and camels, deer, and ostriches. The park is also expecting delivery of lions, tigers, and red pandas from China later this year. Covering around 1,113 acres of woodlands, this combination park includes a leisure park, children's play area, and an animal watching park.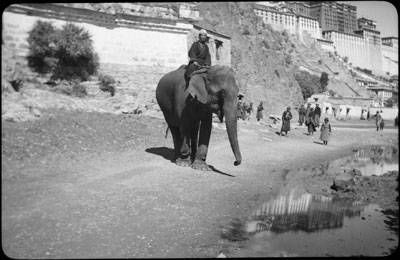 The park opened on May 1, 2018, after several years of preparation. Entrance to the park was free on the opening day, also being a national holiday in China, and tickets from the second day will cost around 20 CNY for Tibetan residents and 80 CNY for international and Chinese visitors. However, residents of Quxu County in Lhasa will continue to get free access at all times.