Online Shopping Soars As Tibet Embraces The E-Commerce Industry
Once believed to be an impossible task, online shopping has now become a normal way to shop in the Tibet Autonomous Region (TAR), thanks to the rapid growth of Tibet's logistics industry. Online shopping used to be incredibly difficult, mainly due to the geographic and transportation factors involved in shipping parcels across the plateau. However, over the last three years, thanks to a series of preferential policies governing e-commerce in Tibet that has seen an increase in the amount of online shopping and logistics services, a comprehensive network of logistics companies has erupted across the plateau.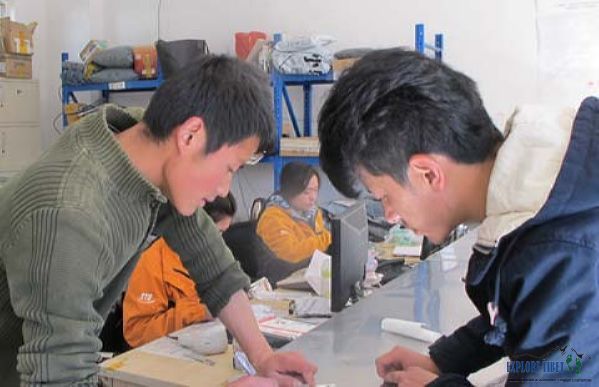 Service centers and better logistics have made e-commerce possible in Tibet
The speed of dispatch and the areas of distribution have increased rapidly, even allowing customers living close to
Chomolungma (Mt.Everest)
to receive their online shopping goods from locally-based couriers such as Cainiao. And this has prompted some of the largest of China's major E-commerce companies to set up their own distribution branches in the region. And as more and more Tibetan residents choose to do their shopping online, companies such as JD, Vipshop, and Suning are giving them the chance to enjoy free shipping.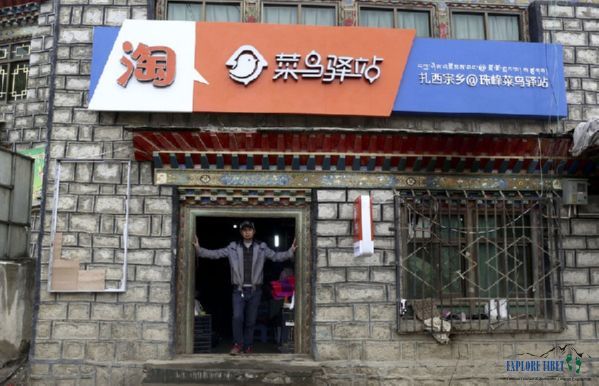 Qomolangma Service Station, the world's highest service delivery station in Tashi Dzong Township of Tingri County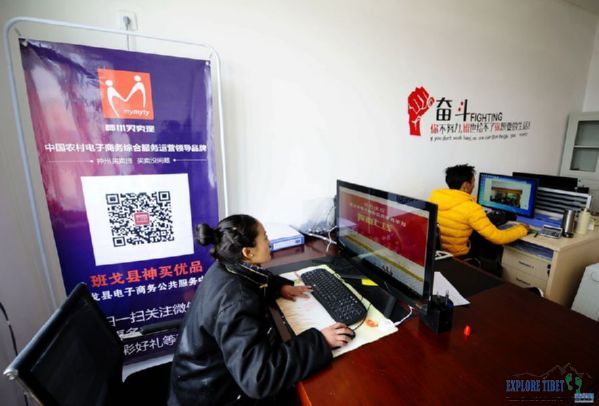 Baingoin e-commerce service center in Baingoin County of Nagqu Prefecture
Since the policies that governed e-commerce in Tibet gave preferential status to e-commerce platforms and logistics services, the network has increased rapidly. Tibet now boasts eight highway-freight waystations, around 422 separate, privately-owned logistics providers, 230 e-commerce and e-trading enterprises, and 16 cold chain warehouses, three of which have capacities that exceed ten thousand tons.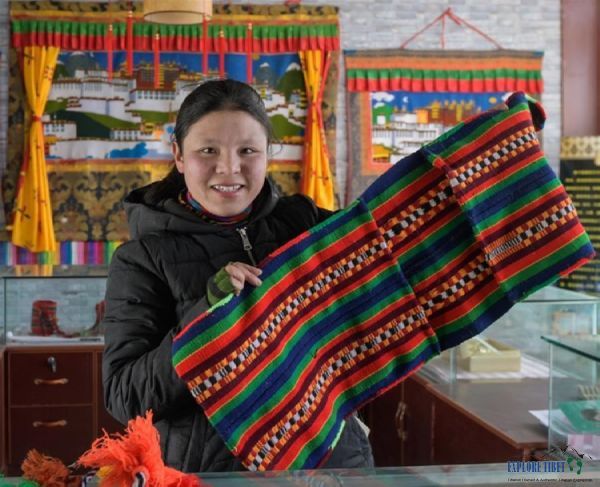 Anything can be collected from the service centers
All of this has led to the growth of the industry in Tibet, with 27 counties now listed among the e-commerce rural area entries as National Comprehensive Demonstration Counties. And this coming year, the TAR Bureau of Commerce will be pushing the project ahead further, introducing the platforms to more counties all across the region. Another 47 counties in Tibet are planned to be introduced onto the list this coming year, with an overall investment of around 300 million RMB.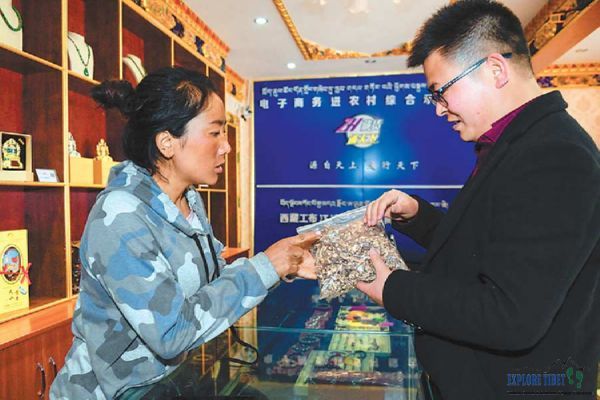 Getting some advice on local products from an e-commerce service center in Tibet
Online shopping in Tibet is a little different from elsewhere in the world. Instead of delivering to your door, the parcels are delivered to the local service center, where you can collect them when you have time. For the new introduction to the lists, there is set to be 1 regional e-commerce Public Service Center, with seven city-level centers, 47 county-level centers, and hundreds of major village-level stations being planned. This is on top of the current 20 county-level centers, 113 township-level service stations, and 337 village-level stations that have been running for the last three years. And with the rural logistics system being more complete now, online sales in the current 27 demonstrated counties has already reached more than 200 million RMB for 2019.