Ongkor Festivals Held in Lhokha Prefecture – Southern Tibet
While the rest of the Tibetan plateau is still awaiting the rains of the monsoon season to finish, in Lhokha Prefecture of southeastern Tibet, the Ongkor Festival season, also known as the Wangguo Festival, is already underway.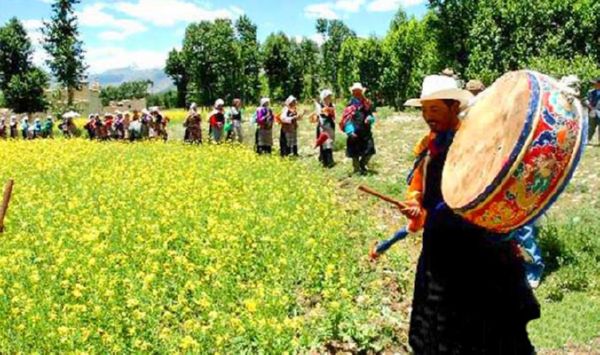 Ongkor is an ancient Tibetan word that means "make circles around the field", and the festival is part of a ritual Buddhist ceremony that dates back more than 1,500 years. Traditionally used to pray for a bumper harvest at the end of the rainy season, Ongkor is one of the oldest known rituals in Tibetan Buddhism.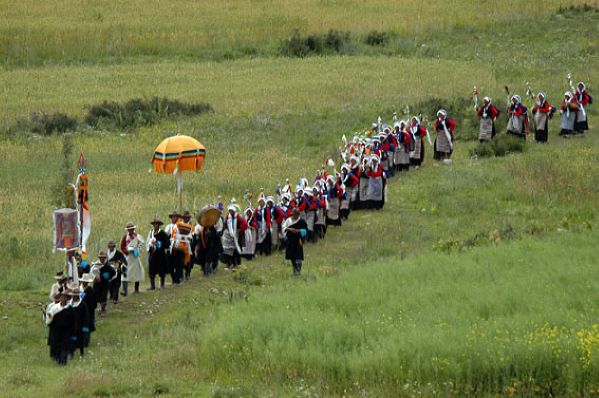 In Lhokha, the harvest time comes earlier than much of the rest of Tibet, as the altitude of the prefecture is lower than most places apart from Nyingchi, and the harvest comes earlier. Known as the "breadbasket of Tibet", Lhokha is one of the major crop producing areas of the region, with its milder climate and abundance of water sources. The most fertile stretches of arable farming land in Lhokha stretch out alongside the Yarlung Zangbo River, as it winds its way across the plateau.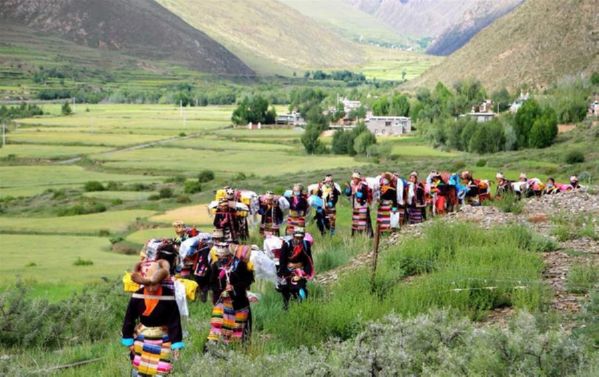 Shannan Prefecture, as it is known in mainland China, has one of the longest histories of all Tibet, and is said to be the birthplace of the Tibetan people. Legend tells that the Tibetans were born of the goddess Luocha from the sacred monkey, who resided on Mount Gongburi in Tsedang. Gongburi is now one of the region's sacred mountains.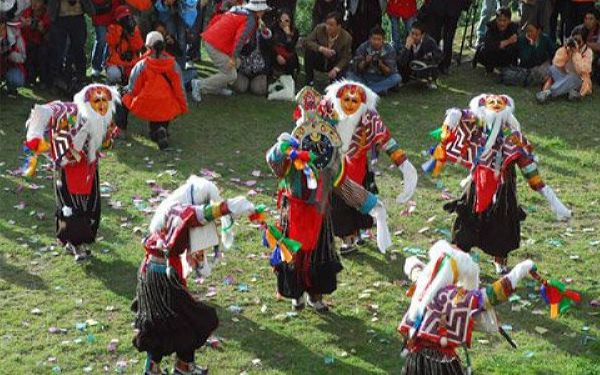 The Ongkor festival, which is held to pray for the bumper harvest, involves several rituals, where village elders or lamas lead a group of young women from the village around the fields in a form of kora, banging drums and cymbals and yelling "Come back, soul of the earth". Dressed in their finest clothes and bedecked with jewels, the 100-strong group make the kora around the fields, with a book of scriptures open on their backs and a measure of grain in their hands.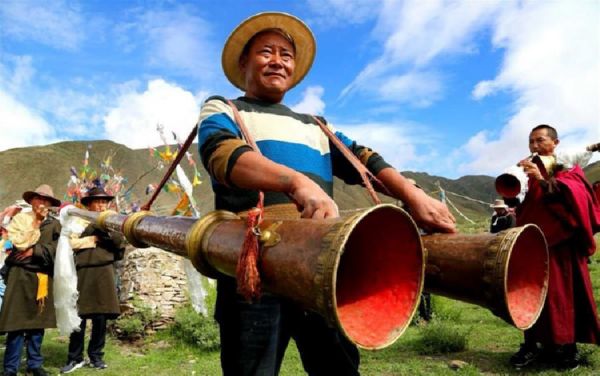 Mulberry branches are burned by the rest of the villagers lining the route around the fields and as the group passes they take up the chant of the women until they have all passed by. One of the most sacred and revered rituals of the region, the Ongkor ritual has its roots in the ancient Bon religion, where the Bon lamas would walk around the fields before the harvest warding off demons from damaging the crops with burning branches.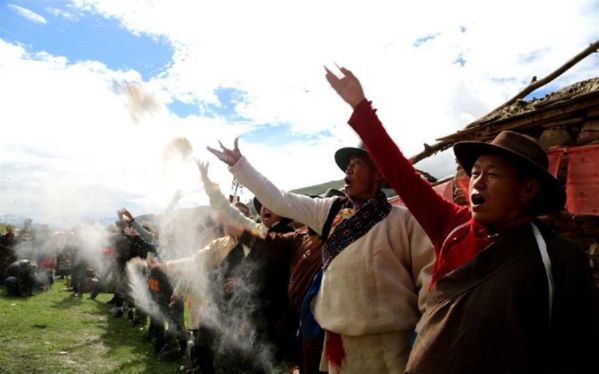 Lhokha prefecture is often said to be the original home of the Tibetan people, who eventually spread out across the plateau, mingling with the other tribes of peoples that migrated south from the Mongolian steppes. Archaeological finds have shown that the ancient ancestors of the modern Tibetan people resided in the area around four million years ago.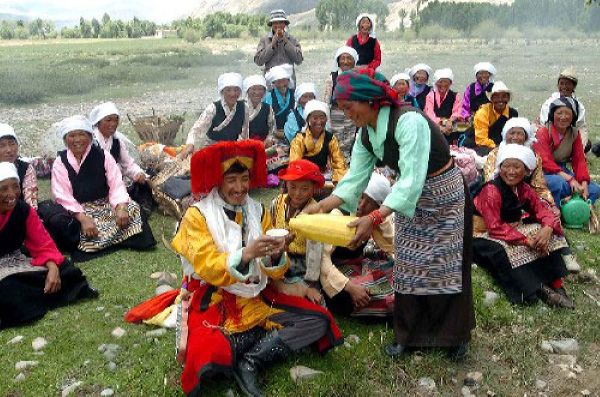 Along with all the legends and archaeological findings, it is a common belief in Lhokha that the first proper field for harvesting crops lies in a small area near Tsedang Township.