Nyingchi Mila Mountain Tunnel Opens As The World's Highest Road Tunnel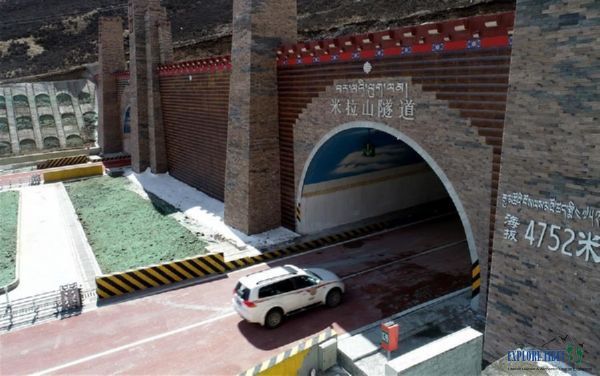 Western End of the Mila Mountain Tunnel
As spring came around this year,
Nyingchi Prefecture
in the southeast of China's
Tibet
Autonomous Region became another record-breaking region within
Tibet,
as the highest road tunnel in the world finally opened for use. Constructed as part of the
Lhasa-Nyingchi High-Grade Highway
, the Mila Mountain Tunnel in
Gongbo'gyamda County
of Nyingchi Prefecture was opened for vehicular traffic on Friday April 26, 2019, after several years of construction.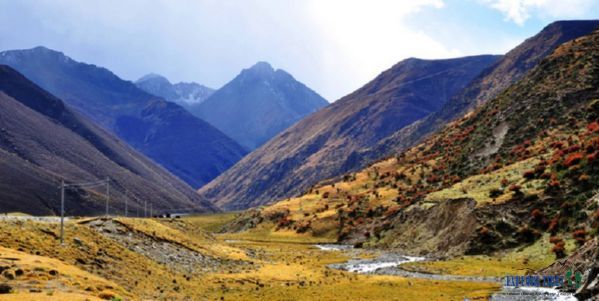 MIla Mountain Pass in Nyingchi
The Lhasa-Nyingchi High-Grade Highway is just one section of the vast Sichuan-Tibet Highway, which runs for more than 2,000 kilometers from
Chengdu in Sichuan Province
all the way to the
Tibetan capital of Lhasa
. Previously, traffic traveling along the road from
Chengdu to Lhasa
would have to take the winding road that passed over the Mila Mountain at the Mila Mountain Pass, a distance of 18 kilometers that was classed as one of the most dangerous stretches of road on the Lhasa-Nyingchi Highway.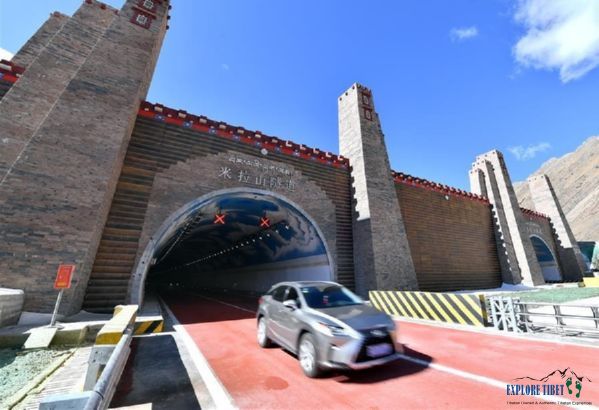 Western End of the Mila Mountain Tunnel
The two-way tunnel that now bores its way through the base of this 5,018-meter mountain is just 5.7 kilometers long, and is a small section of the 400-kilometer highway that has been constructed between
Lhasa and Nyingchi
to make the journey faster and more efficient, not to mention much safer. Construction on the tunnel began in 2015, and the final touches were laid to the surfacing on Monday April 22, 2019, finally making the trip to Nyingchi shorter and safer for locals and tourists alike.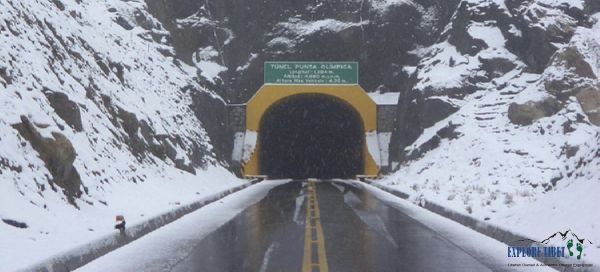 Tunel Punta Olimpica in Peru, the former World's Highest Tunnel at 4,732 meters ASL
At an altitude of 4,752 meters above sea level, this makes the tunnel the second highest tunnel in the world (after the Fenghuoshan Railway Tunnel in Tibet on the Qinghai Tibet Railway), and the highest road tunnel in the world, overtaking the previous record of 4,732 meters at the
Tunel Punta Olimpica
in Peru.
| | | | |
| --- | --- | --- | --- |
| Tunnel | Elevation (m) | Elevation (ft) | Country |
| Mila Mountain Tunnel | 4,752 | 15,590 | China |
| Tunel Punta Olimpica | 4,732 | 15,525 | Peru |
| Tunel de Kahuish | 4,516 | 14,816 | Peru |
| Cho La Mountain Tunnel | 4,378 | 14,363 | China |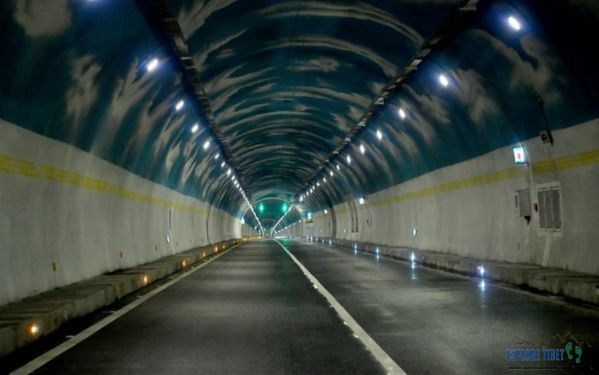 Inside the Mila Mountain Tunnel on the way to Nyingchi
According to the project manager of the tunnel construction, Gong Bin, more than ten breakthroughs in new technology have been developed during the construction of the tunnel, including ways to improve survey accuracy for planning mountain tunnels at high altitudes in extreme weather conditions.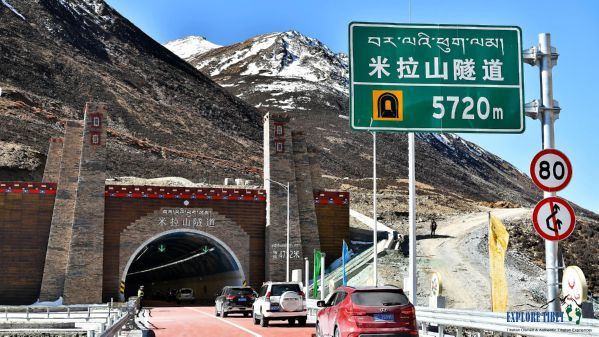 Western End of the Mila Mountain Tunnel, which is 5,720 meters long
Mt.Namcha Barwa
in Nyingchi prefecture has become one of the most favored destinations for tourists from all around the world.