New Winter Routes Open To Tibet With Tibet Airlines – Tibet Winter Tours
Tibet Airlines, the flagship airline for the Tibet Autonomous Region, has recently announced its new schedules for the winter season, which sees some new and exciting changes for flights to Tibet. In Total, the Tibetan airline has opened up eight new air routes to Tibet, increasing and improving the services they currently offer for tourists heading for the Roof of the World, the new flight route is well designed for
Tibet Winter Tours
.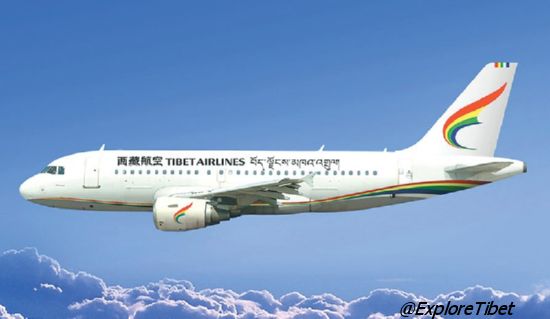 Tibet Airlines opened in 2010, after approval from the Civil Aviation Administration of China, and it commenced
flights to Tibet
from Beijing and Shanghai in 2011, after first running inaugural flights from Lhasa Gonggar International Airport to Ngari Gunsa Airport, at Shiquanhe in Ngari Prefecture in Western Tibet. However, it was not until 2016 that this newcomer to the Chinese aviation market finally announced they would be starting international flights, with their first international flight to Samui Airport in Thailand running from Chengdu Shuangliu International Airport on July 1, 2016.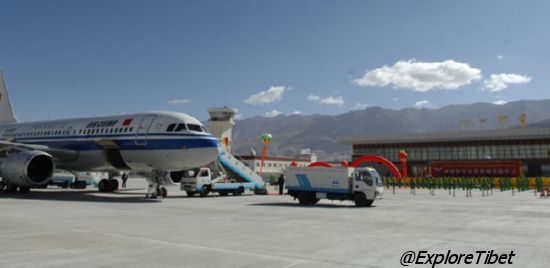 The headquarters of Tibet Airlines are located in the Lhasa Economic and Technological Development Zone in Tibet, with a satellite office in Chengdu. Tibet Airlines currently runs flights in 28 airports across China, as well as having international flights to Tibet from Kathmandu's Tribhuvan International Airport in Nepal, Samui Airport on the island of Koh Samui in Thailand, and Sochi International Airport in the Russian town of Sochi. With 29 aircraft currently in service, this new airline is taking off well as the popularity of tourism in Tibet continues to increase exponentially.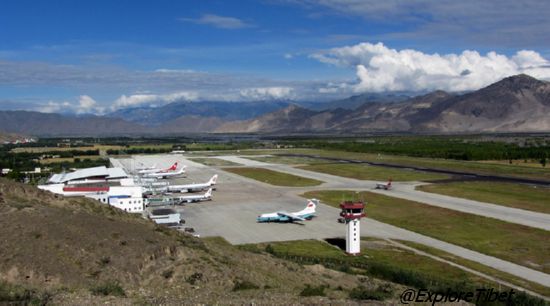 According to the news release from Tibet Airlines, they will be offering more than eight new routes over the next 12 months, but for now, the first few new routes are already in place and running as of November 1, 2018. The first of the flights running on their new schedule include: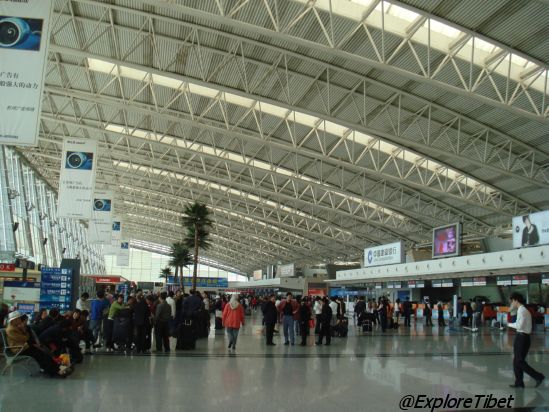 Flights from the Shaanxi capital of Xi'an, to the Qamdo Bamda Airport in Bangda, Tibet, and vice versa. This is one of only a few flights that run to Qamdo in Tibet from mainland China, with Air China only offering services from Chengdu, while Tibet Airlines already offer flights to Qamdo from Chengdu, Chongqing, Lhasa, and Tianjin.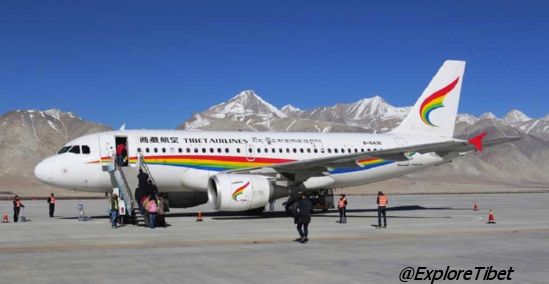 Flights from Xi'an to the Nyingchi Mainling Airport, in Nyingchi, Tibet. One of the most challenging airports to land at in the world, with the approach being along a winding alpine valley, this addition to Tibet Airlines flight routes means they are now one of only two carriers with flights from Xi'an to Nyingchi, the peach blossom capital of the world. The other carrier with flights from Xi'an to Nyingchi is Sichuan Airlines. This new addition makes six routes to Nyingchi for Tibet Airlines, including Chengdu, Chongqing, Lhasa, Lanzhou, and Shenzhen. The route from Xi'an is an extension of their Lanzhou to Nyingchi route, which began operations on October 28, 2018.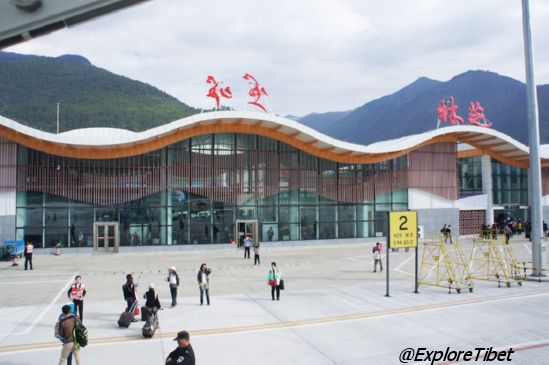 With these additional
flights to Tibet
from airports in China, this now makes Tibet Airlines one of the most cost-effective airlines to the Tibet Autonomous Region from both China and Nepal, and this service-oriented airline is fast becoming one of the most popular options for foreign travelers heading for Tibet, despite their website being only in Chinese.