New Air Route Links To Lhasa From Hong Kong In November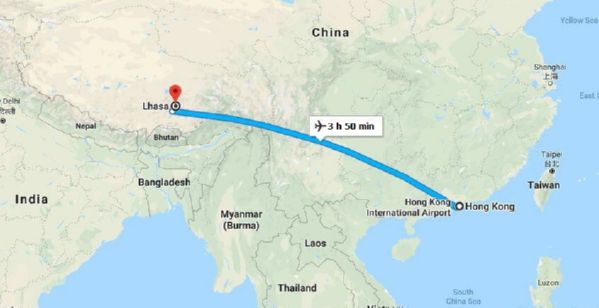 The new Tibet Airlines route between Hong Kong and Lhasa
Starting on November 1, 2019, Hong Kong will become the second city outside mainland China that will have a direct flight to Lhasa, the capital of the
Tibet Autonomous Region
. Lhasa-based Tibet Airlines announced yesterday that they will be opening up the direct flight service between Hong Kong International Airport and the famous Lhasa Gonggar International Airport to improve travel from Hong Kong to the Tibetan capital for tourists for
Tibet Tours
.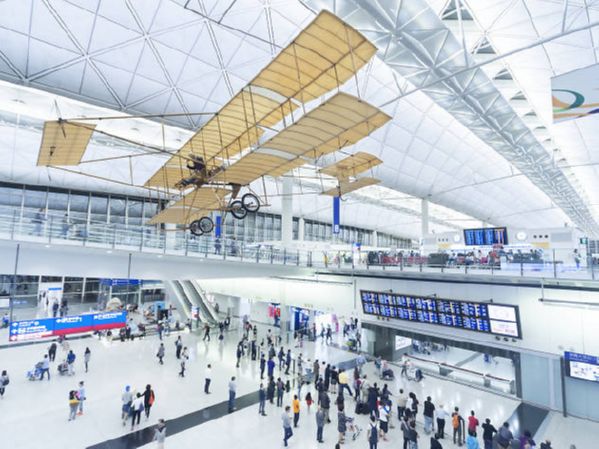 Hong Kong International Airport will be the second airport outside mainland China with direct flights to Lhasa
Hong Kong is one of the most popular gateway cities to mainland China for international travelers from around the world. However, tourists traveling through Hong Kong that are heading for Lhasa in Tibet currently have to transition into mainland China first, and then get a flight or train from one of the many cities across China that have direct connection to Lhasa. This move is a major improvement on travel options to the Tibet Autonomous Region, and is expected to bring in a lot more tourists from Hong Kong to the plateau region. Removing the need to make the transition through mainland China will make travel from Hong Kong for tourists easier and much more convenient.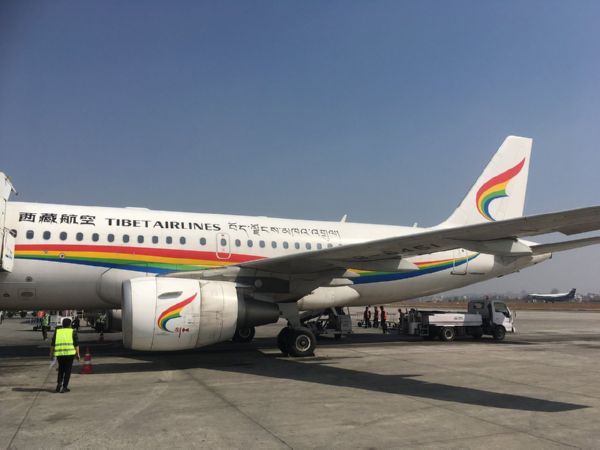 Tibet Airlines is the first major air carrier based in the Tibet Autonomous Region
Tibet Airlines, which was inaugurated in 2010 as the first Tibetan-based airline, ran its first flight in February 2011, running from Chengdu to Samui Airport in Thailand. The airline now operates to around 26 airports across China, as well as running flights from mainland China to Helsinki in Finland, Sochi in Russia, and Koh Samui in Thailand, as well as its cross-Himalayan flight from Kathmandu in Nepal to Lhasa in Tibet. Headquartered in Lhasa, the airline has stated that it will run six flights per week between Hong Kong and the Tibetan capital, operating on Wednesday, Friday, and Sunday. A distance of around 2,440 kilometers (1,516 miles), the flights are expected to take around 3 hours 50 minutes.