Medok County Tea Harvest in Nyingtri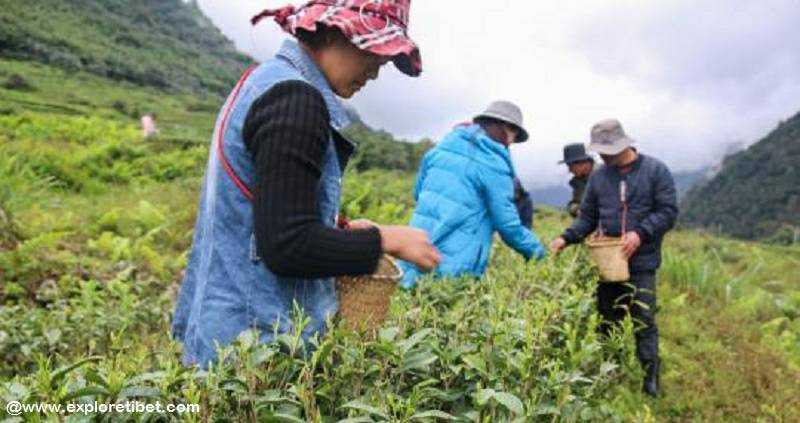 In the far east of Tibet, in Nyingchi Prefecture, is a small county known as Medog, where every spring tea is harvested from the many tea gardens in the small Medog Township. Starting in mid-March, and running through to the end of April, the tea is harvested by the local townsfolk, as a major source of income for the people of the area.
Once an isolated area of the Yarlung Zangbo Grand Canyon, Medog County was known as the "Hidden Lotus Flower" of Tibet, because of its inaccessibility and the stunning beauty of the landscape in this low-altitude part of Tibet.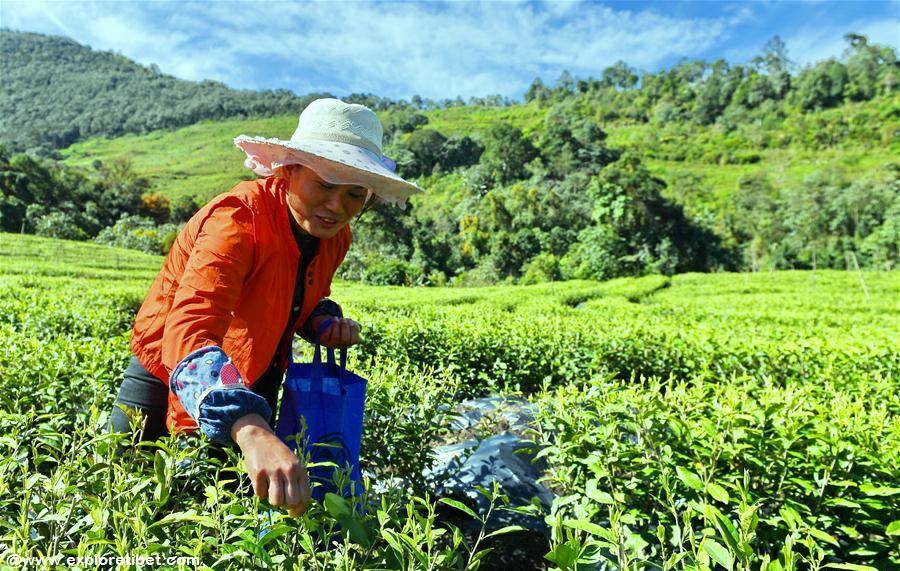 Medog County has the lowest elevation in Tibet, and the climate is mild in comparison with the rest of the plateau, with plenty of rainfall and an ideally suitable environment for the cultivation of tea plants. Tea has been grown here in the county since the 1970s, and it is one of the major harvests of the year for the local people, giving the township an annual income of around 500,000 CNY, or around US$ 79,800.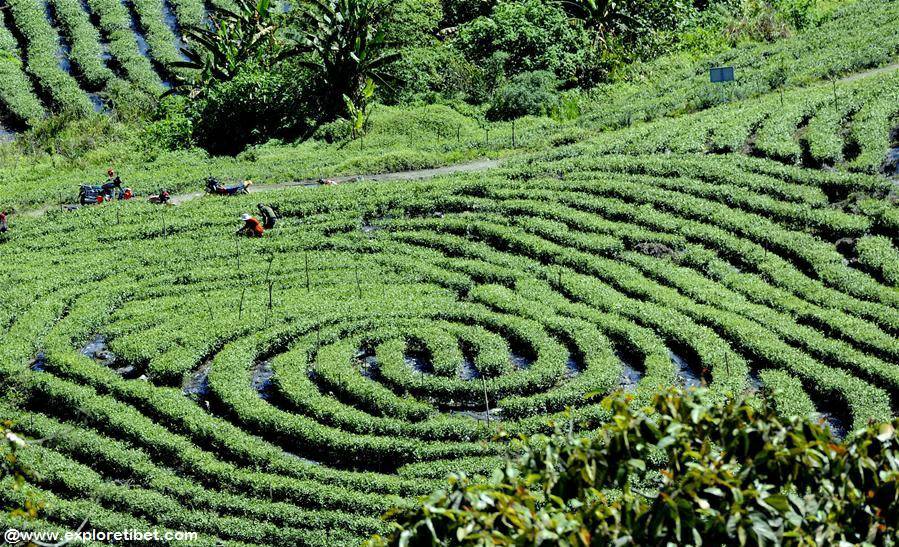 2012 saw the first of the nine "tea gardens" built, as an experimental tea garden, and in 2016 it became the first quality export of agricultural products from Tibet. Currently, there are around 25 tea gardens in Medog County, which produce high-quality organic mountain-grown tea for export to mainland China.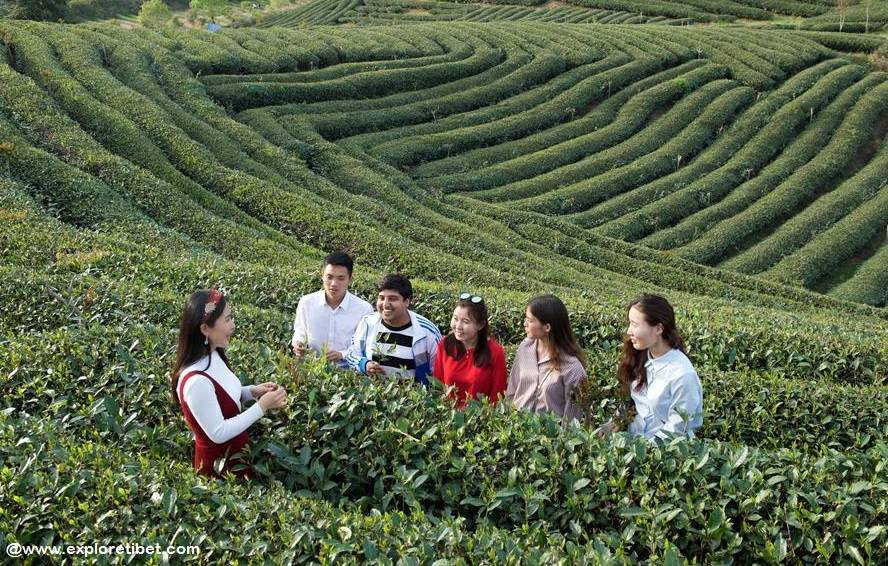 The county has also used the tea gardens to expand its extensive tourism industry, offering tourists the chance to experience tea-leaf picking in the traditional way, by hand. Tourists wanting to experience the tea picking are given a short demonstration on which leaves to pick and how, and then given a basket with shoulder strap and taken to the fields to start their day of harvesting.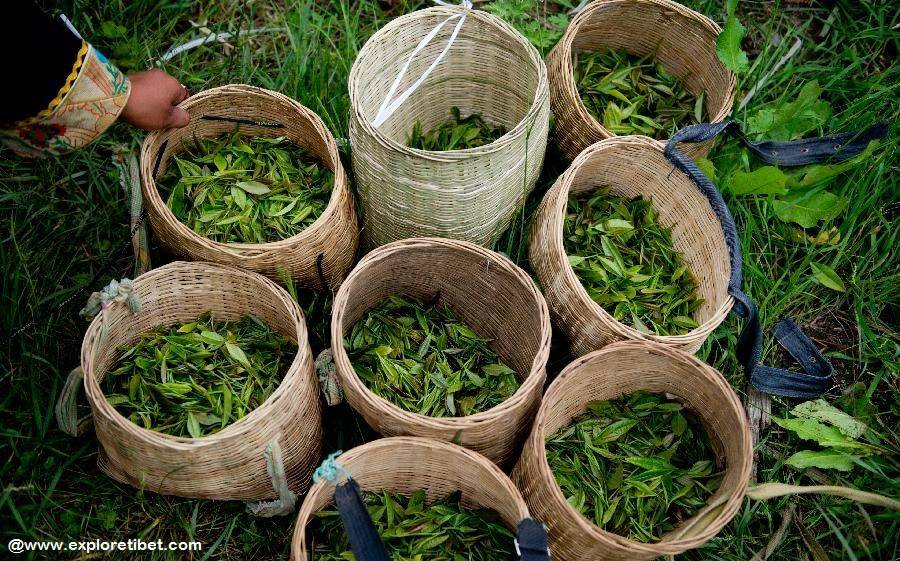 Medog County was the last of the Tibetan counties to have a road running into it, and until 2013, the only way to get into Medog County was on foot or on horseback. The new road opened for use on October 31, 2013, and it finally made the "Lonely Island of the Plateau" more accessible for tourists and local travelers. The road has increased tourism to the area dramatically, and it is now much easier to get to the spectacular Medog County, bringing in thousands of visitors every week in the peak tourist season. However, as the road is mostly gravel and dirt as it winds its way into the county, travel in the monsoon season can be a little harder.