Low Season: let's travel to Tibet
It is said by Lonely Planet, the world's most prestigious travel guide service provider, "I often recommend people to travel to
Lhasa
and other regions along the Friendship Highway during the winter. You might think I am crazy, but in my opinion it is the BEST time to travel there."
Although
Tibet
is known for its snowcapped mountains, high altitude causing oxygen deficit, and low temperature in winter, travelers may think it's not a good choice going for a trip there during this season. But Lonely Planet said that was wrong, and here is why…
The top reason to travel to Tibet during the low season is because of the few tourists who are there during that time. In winter, the number of tourists dramatically decreases. While walking around Jokhang Temple during the winter you probably will not see a single other tourist. Only thousands of Tibetan pilgrims were there. It was awesome!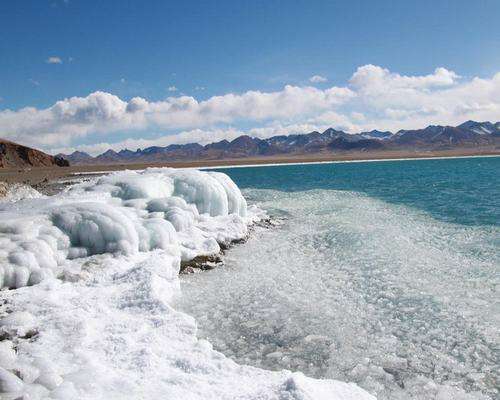 The second reason to travel to Tibet during the winter is because of all the Tibetan pilgrims who will be there for Losar ལོ་གསར་, or Tibetan New Year. It is held each year either in late January or early February. Tibetans from all regions of Tibet arrive in Lhasa beginning in December for pilgrimage. Tibetans often will spend the winter months in Lhasa and the surrounding area visiting all of the major monasteries and temples. Literally tens of thousands of Tibetans are in the region during this time. Lhasa looks and feels far more "Tibetan" during this time than during the summer high season. There is nothing like being in Lhasa during the biggest holiday celebration in Tibet.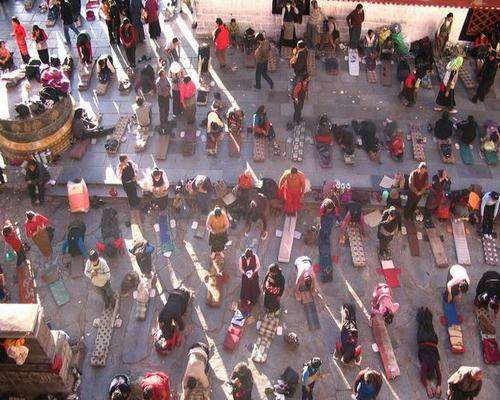 The third reason to
visit Tibet
during the low season is because of discounted prices. Most travel agencies and hotels offer at least 10% to 15% off of their high season prices.
Explore Tibet
, which is a Lhasa-based, Tibetan-owned travel agency gives 30% off. Travel agencies are far more likely to offer their lowest prices possible during the winter. Hotels also will offer their lowest possible prices. Since there are so few tourists during the winter, travel agencies and hotels are glad to have customers, even if it means charging a lower rate.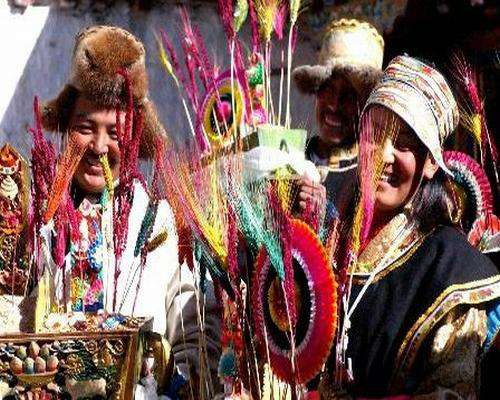 The fourth reason to travel to Tibet during the winter is for the weather.Yes, the weather! The skies along the Friendship Highway, which links Lhasa to Kathmandu, are generally clear during the winter. The views of the Himalaya during the low season are great. Over the past 6 years, Lhasa has had an average winter high temperature of 9.5C or 49F. These are hardly arctic like temperatures. With plenty of sunshine, the day time temps can feel much warmer than this.The average low temperature in Lhasa over the past 6 years is -4C or 24F. Most of the mid and high end hotels in Lhasa have heat .Places outside of Lhasa will be colder of course, but still not cold enough to not visit. The train to Lhasa also has never been closed due to snow. Take the advice and visit Tibet this winter. With bright blue skies, few tourists, lots of pilgrims and discounted prices, I am sure you will have a great time.