Livestream Videos From The Top Of Chomolungma
As we move into a new era in the digital age of communications and technology, 5G has become the way forward for mobile communications networks around the globe. This new fifth generation of mobile communications technology has given the world a faster view of the internet, allowing for faster streaming on devices and faster internet usage in general. And this new infant network has already been rolled out onto the north face of the world's highest mountain –
Mount Everest.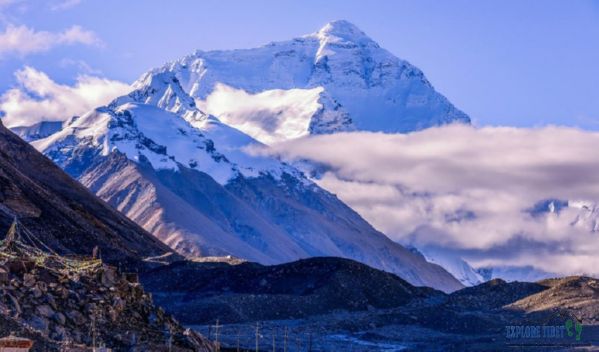 The North Face of Mount Everest, as seen from the Everest Base Camp and Rongbuk Monastery
Since its inception a few years ago by mobile communications giants, Huawei, 5G has only recently been rolled out across China, with this faster internet system being found in 57 cities across the country. This makes China second only to South Korea, who have 85 cities covered with a 5G network. But for China, the number of people able to use it is the crunch here. In terms of overall coverage, China is leading the world in this coverage, extending it even to the peak of the highest point on the planet.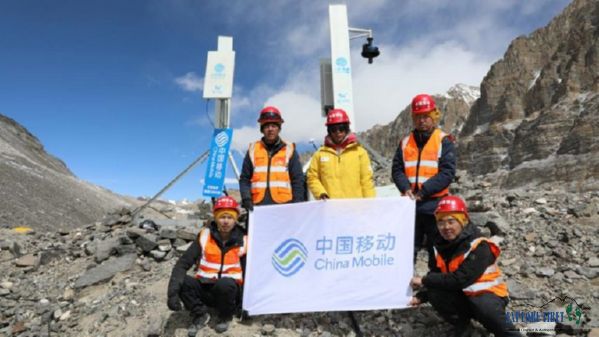 The base station on Mount Everest, just a few hundred meters above the famous Everest Base Camp in Tingri County
The livestreaming video coverage from the north face of Mount Everest is offered by China Telecom and China Mobile, two of the largest leading communications providers in China. And China Telecom has also teamed up with China Central television to bring you live HD broadcasts around the clock from the slopes of Chomolungma. For many that are not able to visit the mountain and scale its sacred slopes, this livestreaming broadcast to your 5G device is the next best thing.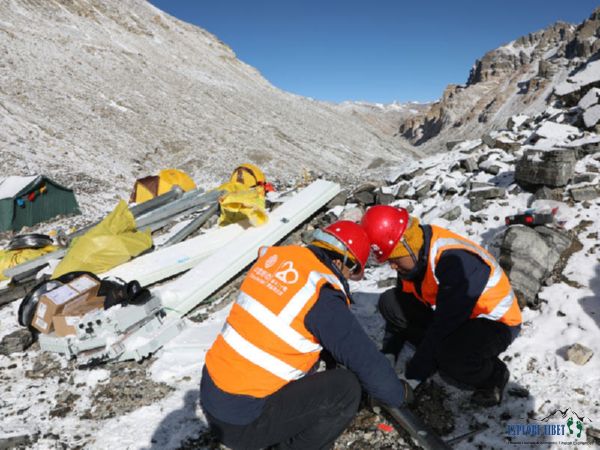 China Mobile workers putting up the base stations around the base of Mount Everest at 5,300 meters
So far, three 5G base stations have been constructed around Chomolungma, at altitudes of around 5,300 meters above sea level. Two more base stations, set at altitudes of around 6,500 meters, are expected to be completed within days, to help accelerate the application of 5G networks in Tibet. The 5G coverage is proposed to be completed to cover all the major cities in the Tibet Autonomous Region (TAR) by the end of 2020. Currently, around 98 percent of inhabited locations in Tibet are fully covered by 4G networks.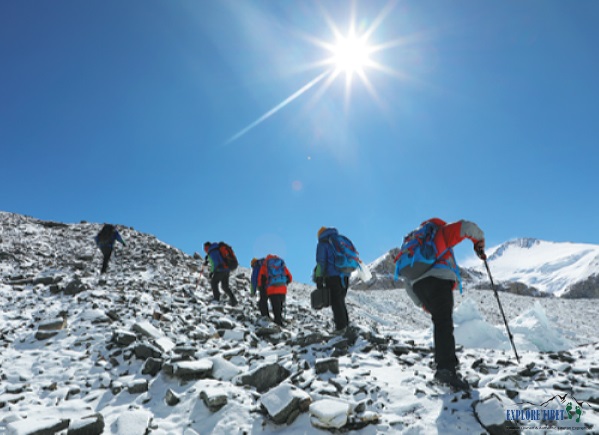 Technicians from China Mobile climbing Chomolungma last week to work on the installation of a new 5G base station
But it is not just for the livestreaming that the 5G network will be useful on Chomolungma. With excellent mobile network coverage on the northern face of the mountain, 5G will be able to help aid in the rescue of climbers that have become, stuck, stranded, and injured much faster than ever before. Once it is completed, the 5G network will cover all of the main climbing routes on the north face of the world's highest mountain. This will also help rescue parties locate missing climbers using their own mobile devices.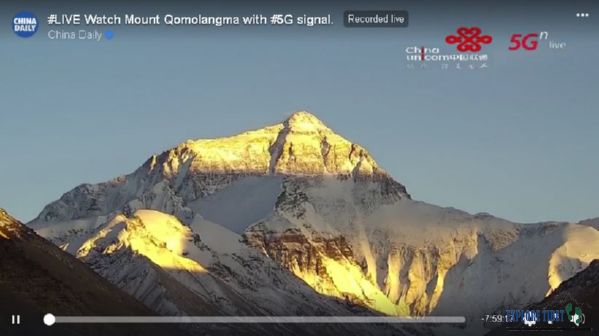 A screenshot from the live webcam broadcast from the Everest Base Camp streamed through Facebook