Live Streaming From The Potala Palace Opens Up Areas Never Seen Before
For the first time in its more than 1,300 year history, the Potala Palace was opened up on a livestream video on the popular Chinese online sales site, Taobao. In an effort to introduce the iconic structure that dominates the Lhasa skyline, two tour guides went live on Sunday to introduce the wonders of this ancient former seat of Tibetan governance.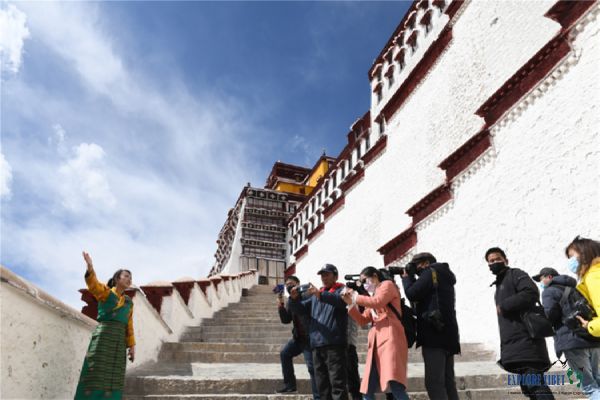 An interpreter for the Potala Palace live broadcast works via the Taobao platform on March 1, 2020
As the tour guides made their way through the stunning palace on the top of the Red Hill in Tibet's ancient capital, almost 1 million viewers tuned in to the livestream hour-long show. Since it was livestreamed on Taobao, the video of the tour has also had more than a million hits, making it one of the most popular livestream videos on the Chinese online sales site.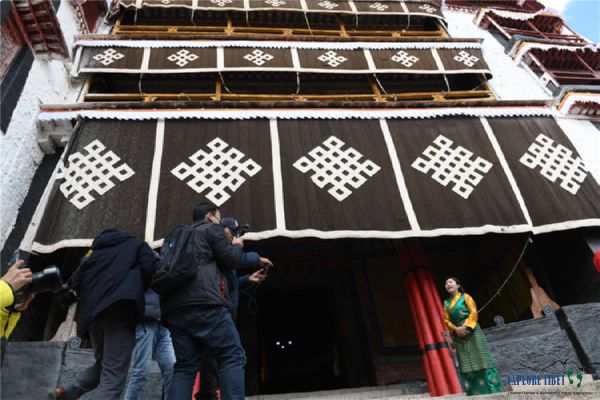 One of the live broadcast sites of the Potala Palace, featured in Sunday's live broadcast
The livestream video was the brainchild of the director of the
Potala Palace
administrative office, Jondon, who told news reports that livestreaming with an interpreter can help ordinary people get a clearer idea of the interior and structure of the palace in a way that even a personal tour cannot.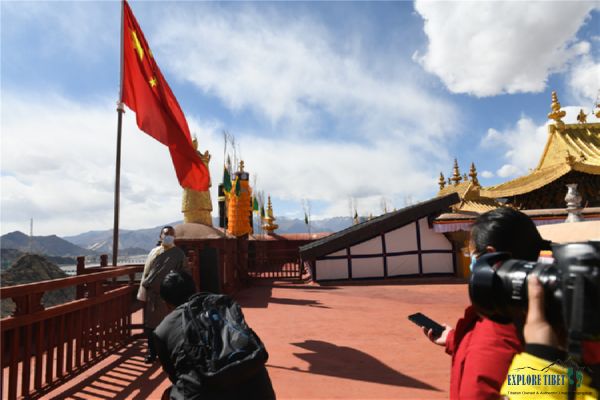 The golden roof of the Potala Palace, usually closed to the public, is featured in the live broadcast video
The
Tibet tour
, which took viewers up to the stunning golden roofs of the building, which have never been accessible to the general public before, was part of the administrative office's work complying with the promotion of museums and
Tibetan cultural
sites online using digital formats. The request for more online activities in Tibet's outstanding cultural sites comes direct from the State Bureau of Cultural Relics.
A screenshot of the live broadcast video from the Potala Palace
The livestream and associated video comes shortly after the palace was closed in January due to the Coronavirus outbreak across China, to reduce the potential for further cases in the Tibet Autonomous Region. Like so many public museums across China, the palace has begun to launch its digital tours of the site to encourage visitors to come back once the epidemic has passed.